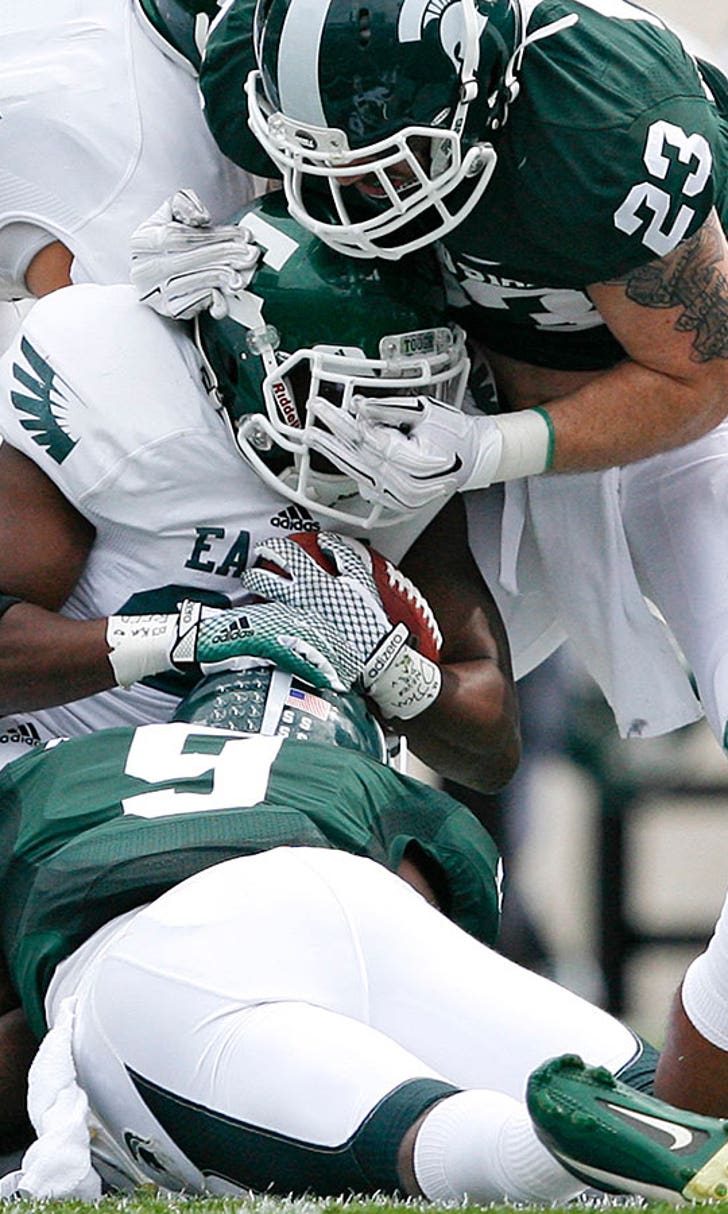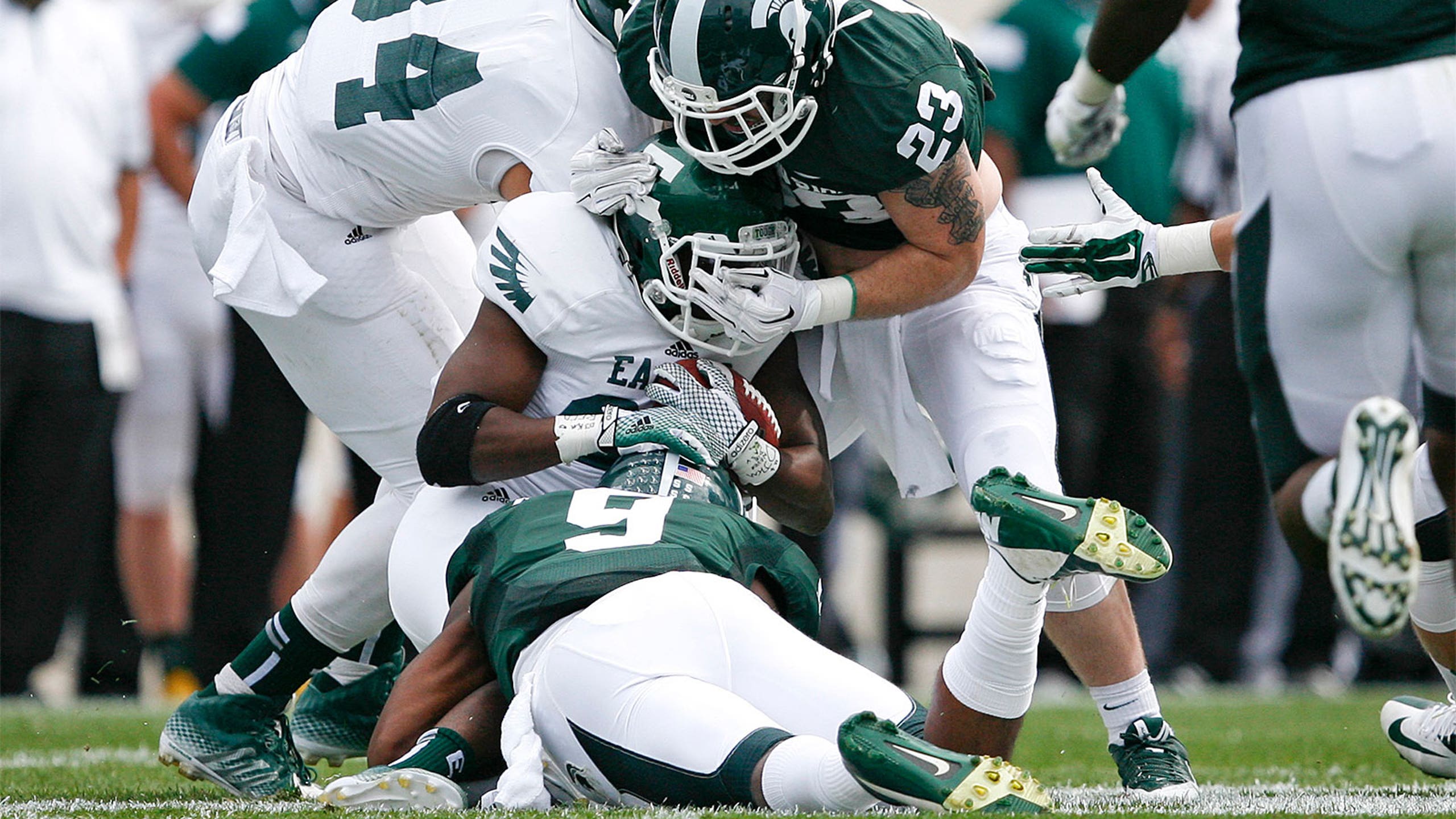 Four in running to replace injured Davis for MSU
BY Marcus Hartman • August 18, 2015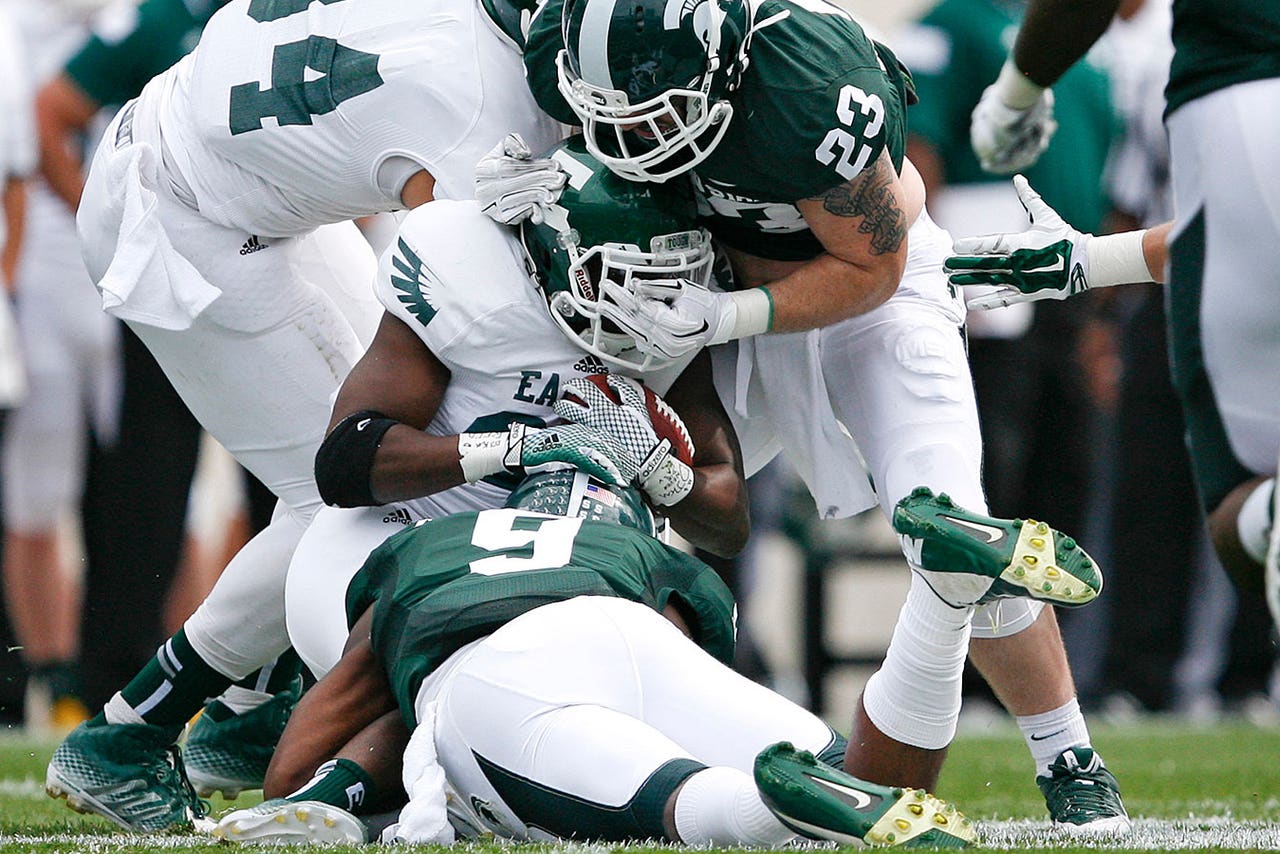 At this point in preseason camp, Michigan State football coach Mark Dantonio has narrowed down which jobs are still open and which appear to be set. 
In the latter category are the offensive line, tight end, defensive line, middle linebacker and wide receiver Dantonio told reporters in East Lansing on Monday. He did not mention starting quarterback, but that is a given with Connor Cook coming back for his senior season. 
The right to be Cook's backup is among the jobs still open (that is Tyler O'Connor vs. Damion Terry) along with running back (read more) and "SAM" linebacker while the secondary also remains up in the air (read more). 
The linebacker spot was expected to be filled by Ed Davis, but the senior is out for the season with a knee injury suffered in the first week of camp. 
Dantonio named four players when discussing who could join middle linebacker Riley Bullough and Star linebacker Darien Harris in the starting lineup: sophomores Chris Frey, Jon Reschke and Drake Martinez along with true freshman Andrew Dowell. 
Whether he wins a starting spot on defense, Dowell appears to be ticketed for early playing time one way or another. 
"Very active, very mature, able to pick up things," Dantonio said of the four-star recruit from Lakewood (Ohio) St. Edward. "He gets off blocks. Disruptive. Plays hard every play. He has shock, he has power. And he can run to speed on contact. He has good ball skills. He's a guy that figures to play. He'll play for us this year as a freshman, that's what I would anticipate, unless this wall falls on top of him."
---
---