Five-star offensive tackle Isaiah Wilson commits to Georgia
BY Sports Illustrated and Scout.com/Sports Illustrated • December 16, 2016
For a long, long time, it looked like Scout 100 offensive tackle Isaiah Wilson was heading to Michigan, but Georgia swooped in late and landed the No. 3 offensive tackle in the East.
The 6-foot-6 1/2, 354-pound Brooklyn Poly Prep prospect announced moments ago he was heading to Athens.
"He's a great kid, and off the field he wants to be an academic All-American," Poly Prep coach Kevin Fountaine said. "He loves offensive line play, which is rare. Everybody wants to be a defensive lineman and get in the limelight. I think his size and the way he holds 350 pounds is something I haven't seen.
"We had a real good player here, Eric Olsen. He was a captain at Notre Dame and he played in the NFL for about five years, and Isaiah dwarfs him. I think the combination of the way he is able to bend and move at his size, he can only get better. There are not too many people his size (in high school) who can really challenge him."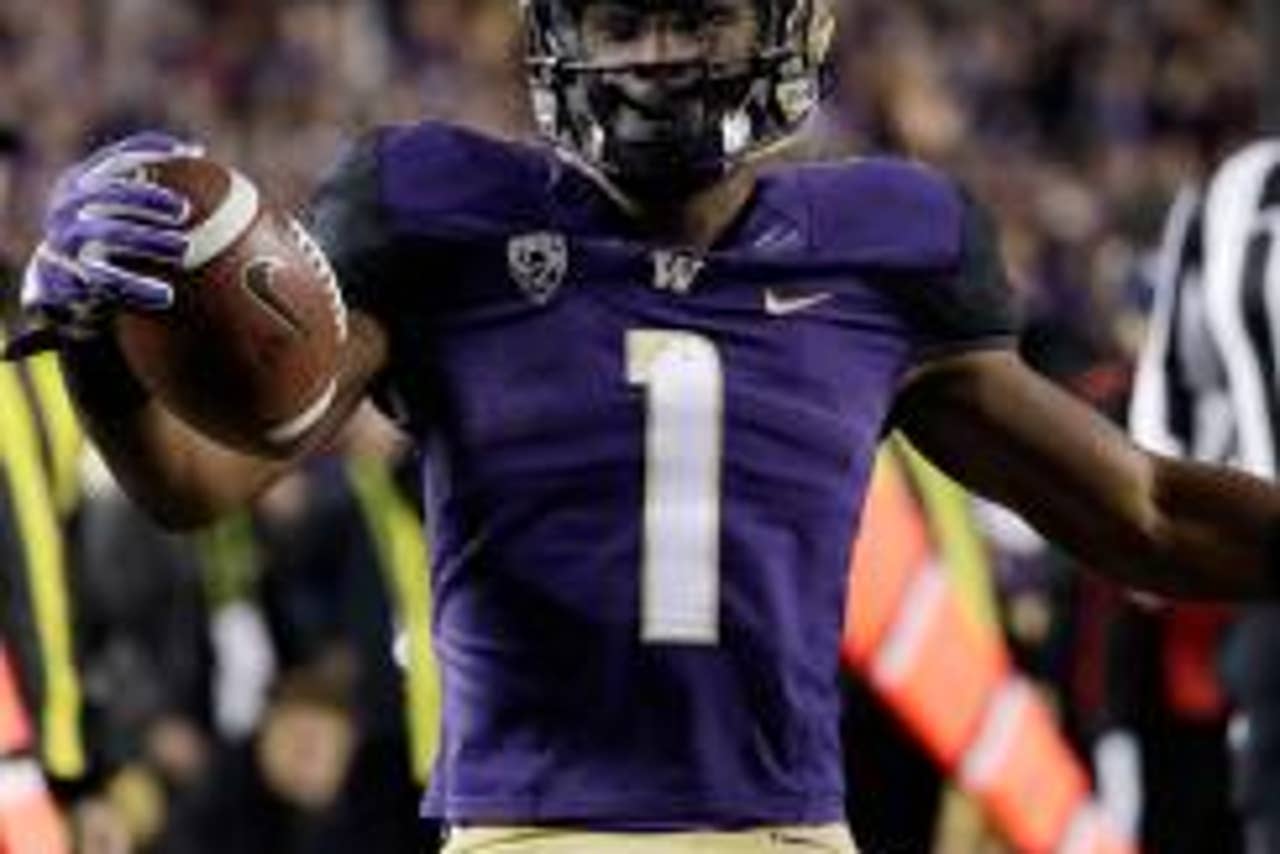 Wilson, the No. 9 offensive tackle in the 2017 class and the No. 49 overall prospect, had Alabama and Michigan as his other finalists. He also made an official visit to Florida State.
He plays with a mean streak, and Fountaine believes it will come out even more at Georgia.
"He won't be going both ways," Fountaine said. "It's hard to go both ways at 350 pounds, and I think he will be able to bring that intensity every play. I'm sure they'll bring out the best in him."
There are areas for Wilson to improve in.
"He needs to get his hands inside more," Fountaine said. "He gets a little wild with his hands. Also, his kick-step, his quickness ...but I think that will all come. When he gets into a college and in the (weight) program, it's going to be scary what this kid looks like in a couple of years. Every coach that came here said, 'Coach, he's different.' You don't see too many like him."
---
---