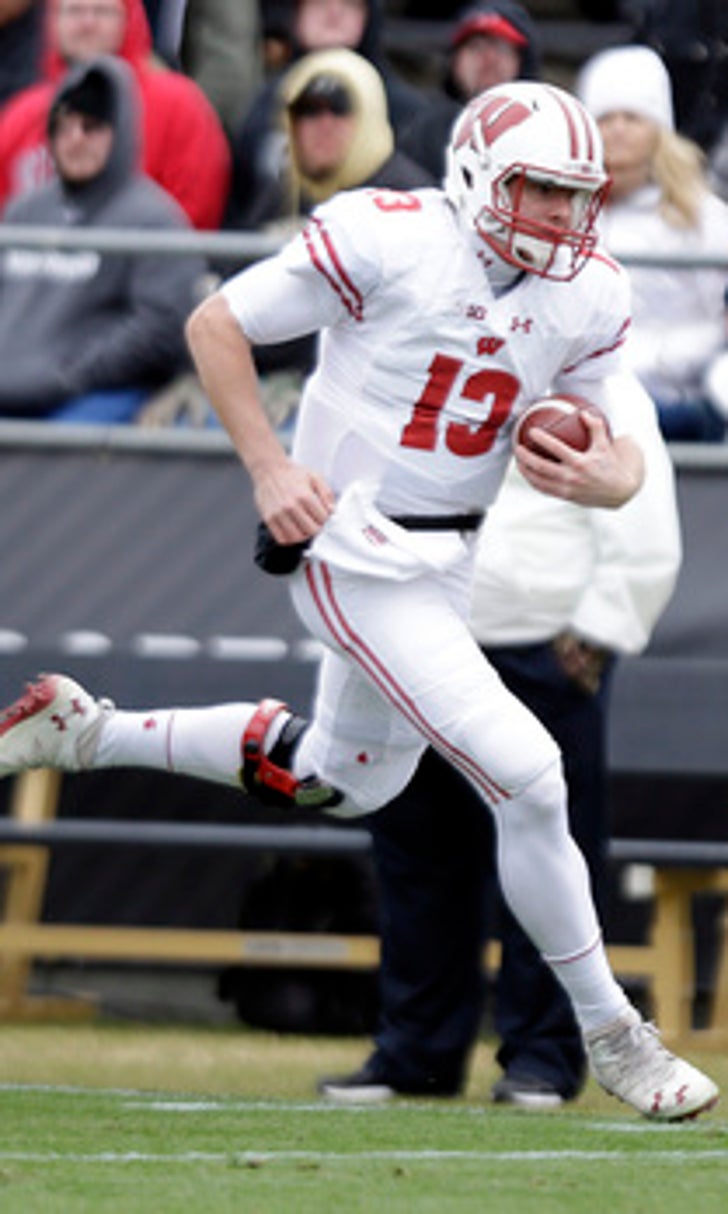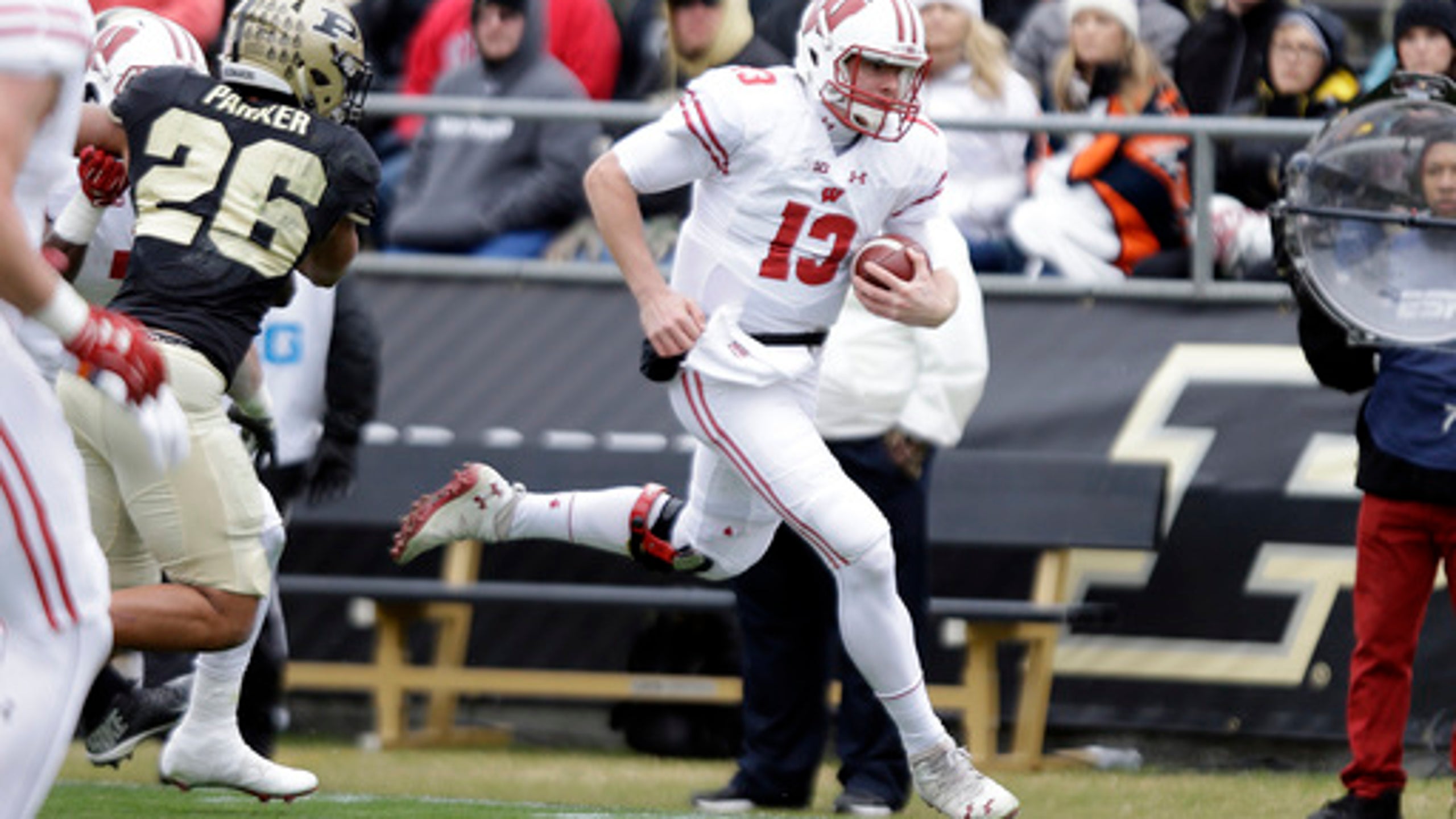 Fifth-year seniors get stability, success at No. 5 Wisconsin
BY foxsports • November 24, 2016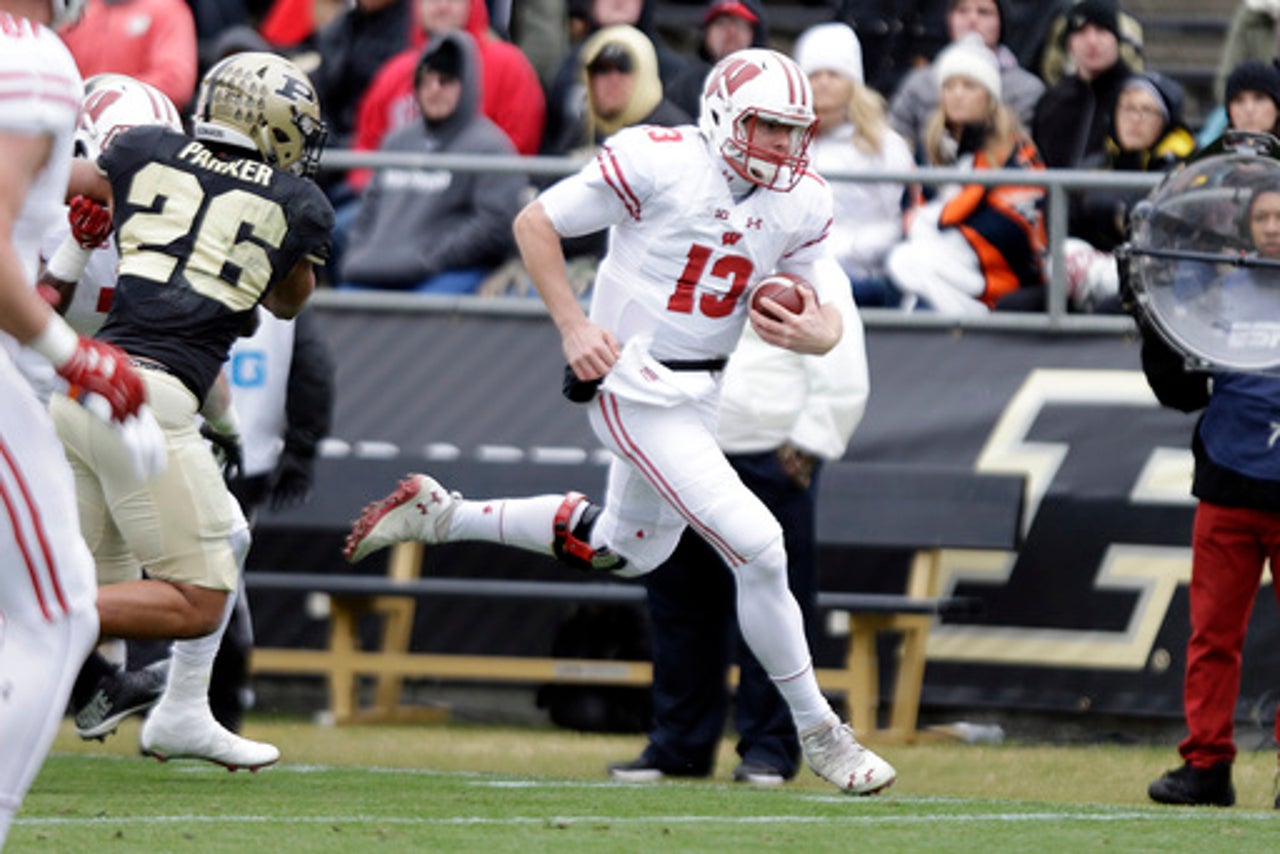 MADISON, Wis. (AP) One coaching change in a college football career might be enough for a player to consider a transfer.
Two coaching changes might be enough to drive a player away entirely for a more stable program.
But the fifth-year seniors who stuck it out at No. 5 Wisconsin through three different coaching staffs have been rewarded for their perseverance. An opportunity to play in the Big Ten championship game is within reach, and possibly, a spot in the College Football Playoff.
''I think it makes it that much closer, and that much more resilient, which is being seen this season more than anything,'' safety Leo Musso said.
The Badgers (9-2, 6-2, No. 6 CFP) have an opportunity to clinch the Big Ten West division this week. It could happen by Friday night, if Iowa beats Nebraska.
If the Cornhuskers win, Wisconsin would need to beat Minnesota on Saturday to take the West and a berth in the league championship game. This season might already be considered a smashing success in Madison given how Wisconsin navigated a schedule with five top 10 opponents, losing to top 5 teams Michigan and Ohio State by a combined 14 points.
''The legacy for our class is to try to exceed expectations that everyone sets on you, especially the negative ones,'' Musso said.
He remembers watching college football shows through the season in which prognosticators predicted Wisconsin's demise at various points during the year. Those doubts have motivated the Badgers.
''That blue-collar, chip-on-your-shoulder (attitude) always. Just come ready to play,'' Musso said.
It's been tough at times, though, over the careers of Musso and other fifth-year seniors like linebacker Vince Biegel, running back Dare Ogunbowale and quarterback Bart Houston.
They arrived in 2012, when Bret Bielema was still coach. Bielema left in December of that season to take the Arkansas job.
His replacement, Gary Andersen, stayed at Wisconsin for almost two seasons before leaving in December 2014 to take the Oregon State job.
In came current coach Paul Chryst, a Wisconsin native and former Badgers offensive coordinator, to restore stability. A former assistant under Bielema, Chryst returned to Madison following three seasons as the head coach at Pittsburgh.
''I went through that as a player. I know it's hard when you go through coaching changes,'' Chryst said this week. ''One thing you can also see is how that (fifth-year senior) group comes together, and you come together in good times and times that test you. I think they'll have that bond for life.''
As someone who also played at Wisconsin, Chryst embodies the blue-collar, no-nonsense reputation that the program has developed since current athletic director Barry Alvarez roamed the sideline as coach.
Musso might be the perfect example of the typical, grind-it-out Wisconsin player. He arrived in 2012 as a two-star recruit out of Waunakee, where he rushed for more than 5,500 yards and 87 touchdowns in his high school career.
After redshirting his first year, Musso debuted as a backup safety in 2013 under Andersen. He became a key reserve in 2015, making two starts.
But questions lingered about the safety position to start this season after Wisconsin lost both of its starters. Musso and fellow safety D'Cota Dixon have emerged into solid tandem.
Wisconsin rarely gets beat deep. Musso has three interceptions the last two weeks, including a two-pick day two weeks ago against Illinois . Biegel was so happy for his best friend and former roommate that he posted a message on Twitter.
''To see him have the success he's had this season is fun to watch. I'm proud of him,'' Biegel said. ''It's a credit to him, it's a credit to his preparation, not just this offseason, but his whole career here.''
Musso demurs when asked about what he has accomplished after the ups and downs of his career.
''Shoot, I couldn't tell you. ... How it's worked out when you look back at it, through the coaching changes, it's not something that you really prepare for,'' Musso said. ''You just kind of control what you can control, which is working hard.''
---
More AP college football: www.collegefootball.ap.org
---
Follow Genaro Armas at: https://twitter.com/GArmasAP
---