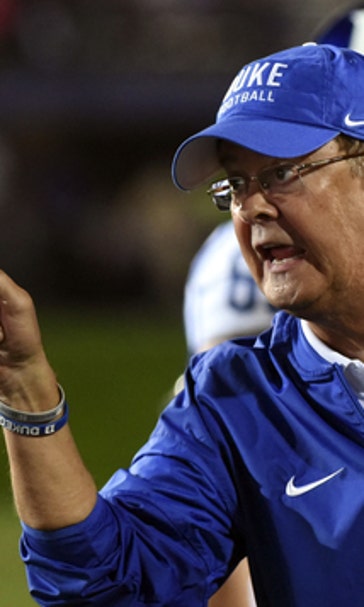 Duke emphasizes ball security in visit from Army
BY foxsports • October 7, 2016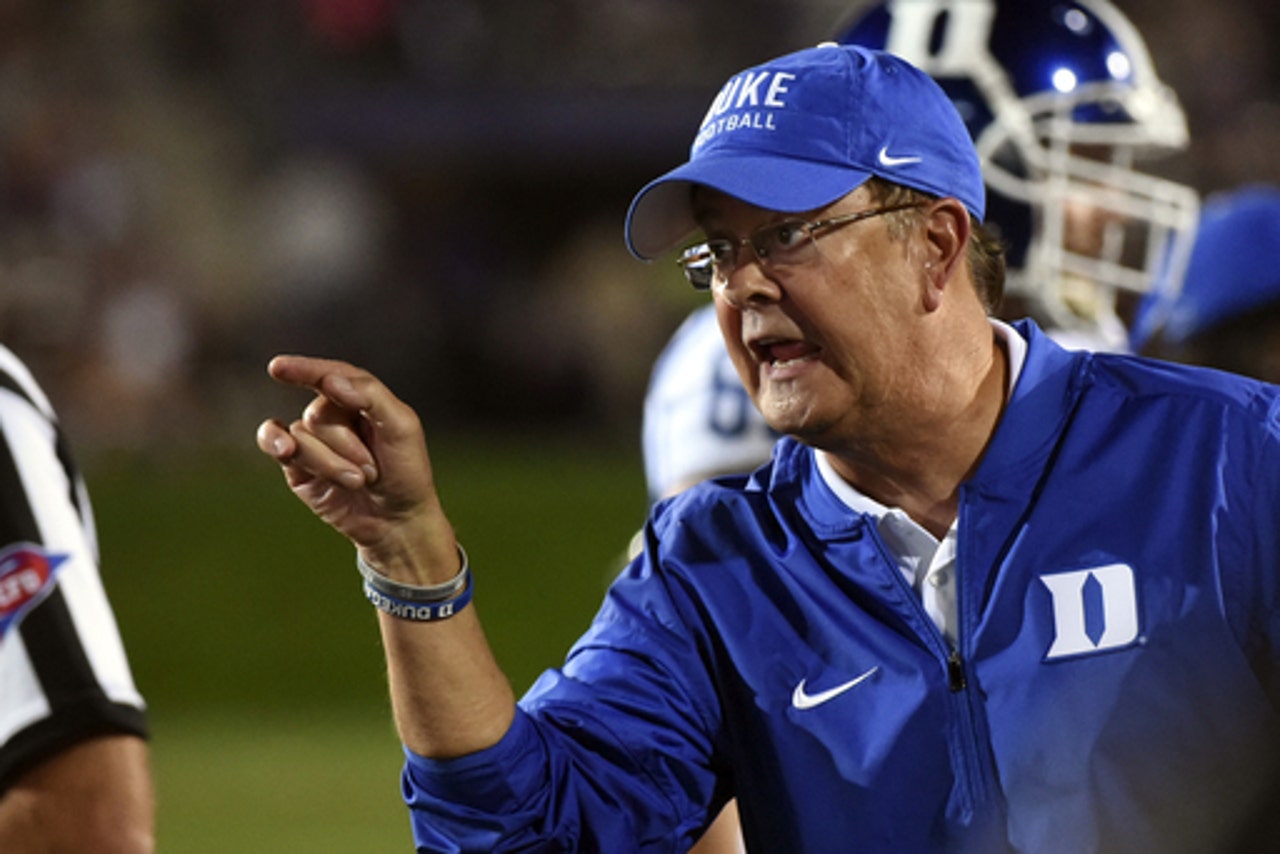 DURHAM, N.C. (AP) If Duke can't keep its grip on the ball, the Blue Devils might lose control of their season, too.
A suddenly turnover-prone Duke team plays host to an improved Army on Saturday. The Blue Devils (2-3) rank last in the Atlantic Coast Conference and 123rd nationally in turnover margin, with 17 giveaways to 10 takeaways. The Black Knights (3-1) are fifth in the Bowl Subdivision in that stat category and had no turnovers in their first three games. Only two teams have turned it over less often.
''Army is a complete football team,'' Duke coach David Cutcliffe said.
And with Hurricane Matthew churning up the East Coast, and threatening to dump rain on Wallace Wade Stadium, ball security will be at even more of a premium.
''If it's windy and rainy, we've both got to kick the ball and throw the ball,'' Army coach Jeff Monken said. ''The ball will exchange hands and we've got to take care of it. I'm sure they're going to emphasize the same thing.''
That's a certainty - especially after how the Blue Devils' last game went.
Duke had six turnovers in a 34-20 loss to Virginia , including a fumble that was recovered for the game-sealing touchdown and five interceptions - with four of them coming in a 20-minute stretch of the first half. The Blue Devils haven't had fewer than three turnovers in any home game.
They'll have to overcome those self-inflicted wounds if they're going to turn the season around and reach their fifth straight bowl game.
Yet Cutcliffe insists the team has not - and will not - fracture.
''They know who the program is. They know what the program's about. That will never falter,'' Cutcliffe said. ''That's not going to change. We've said it for years that you don't ever run from it, you run to it - meaning challenges, problems, issues. ... Wherever you stumble, that's where your hidden treasure is buried. You just look for it.''
---
Some things to know about the Army-Duke game:
ARMY'S GROUND GAME: The Black Knights once again lead the nation in rushing - as they did in 2011 and '12 - averaging nearly 375 yards with their trademark triple-option offensive system. Their three starters in the backfield are sophomores and RB Andy Davidson leads the way with a 103-yard average and six touchdowns. ''Running the ball is one thing,'' Monken said, ''but the bottom line is you have to score points.''
GOOD KNIGHT ON D: Not to be outdone, Army's defense ranks 10th nationally, allowing 264 yards, and is ninth against the run, giving up 87.5 yards per game. ''Everybody wants to talk about their offense, but their defense causes you a lot of problems with their configuration,'' Cutcliffe said.
DUKE'S PRESSURE: The Blue Devils join a pair of top 10 teams - No. 1 Alabama and No. 6 Houston - with at least three sacks in every game this season. That streak might be in jeopardy this week because the run-first Black Knights have only thrown 29 passes all year.
FINISH STRONG: Army was unscored upon in the fourth quarters of its first three games, before blowing a 20-6 lead in the fourth quarter against Buffalo two weeks ago. The Blue Devils have been outscored 27-23 in their fourth quarters.
---
AP Sports Writer John Kekis in West Point, New York, contributed to this report.
---