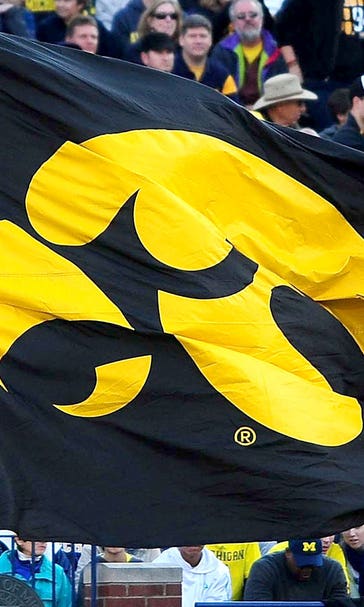 CFB AM: Iowa police fire perfect shot at state rival for being winless
September 10, 2014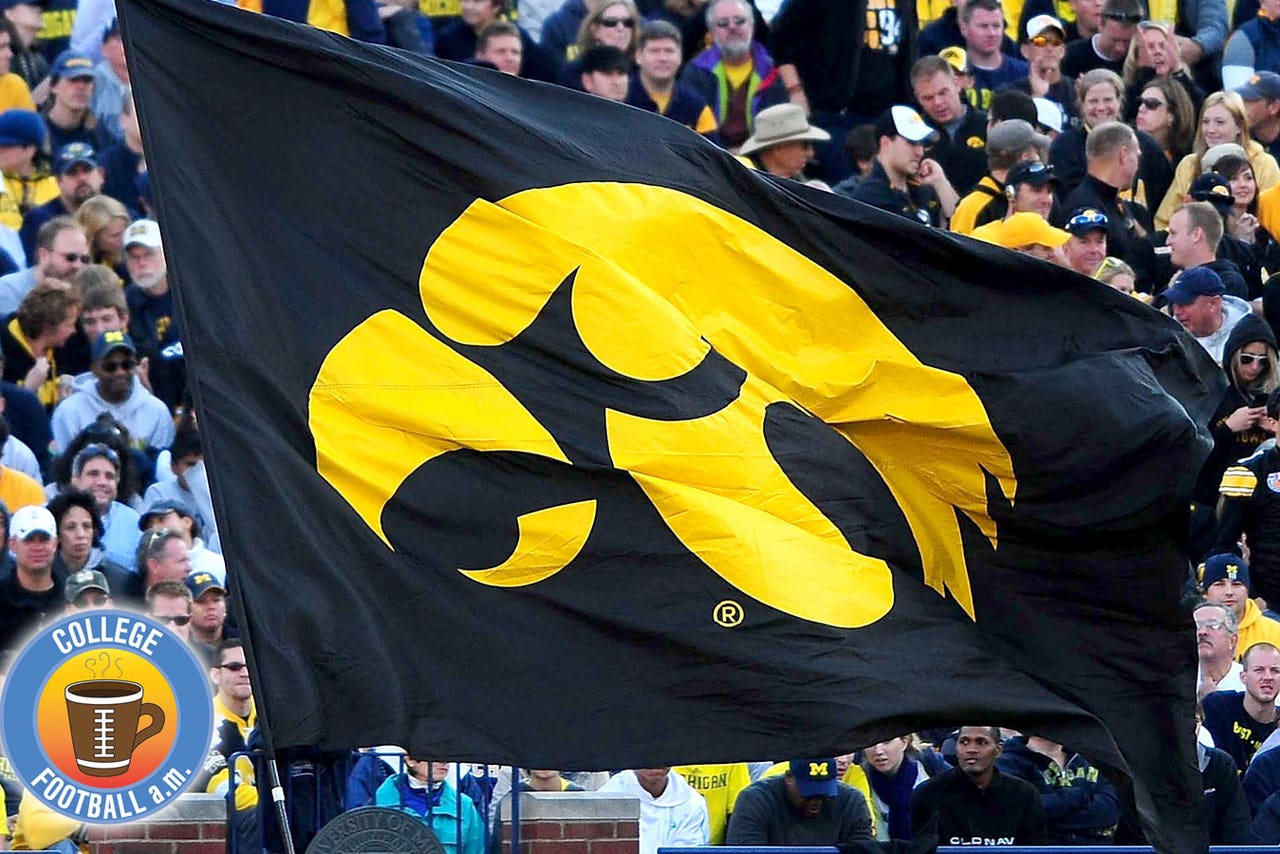 The Iowa Hawkeyes are 2-0 on the season, unranked and coming off a weekend where they barely beat Ball State.
The Iowa State Cyclones are 0-2, unranked and coming off a two-week stretch in which they got blasted by FCS North Dakota State and lost to Kansas State, with both losses coming in Ames.
Unless Iowa plays a role in the Big Ten race, there's not much reason from a national perspective to pay attention to these two programs.
Does that matter to supporters of these teams?
Not in the least, as they're too busy exchanging barbs ahead of Saturday's game between the Hawkeyes and Cyclones.
The best shot on social media came from an unexpected source: University of Iowa police.
On Tuesday, Iowa police had some fun on Twitter at the expense of the Iowa State PD. It started as a harmless knock-knock joke and then ended with a hammer:
The only thing Iowa State could say? You win.
College football – the sport that drives even peacemakers to social blows.
THREE THINGS YOU NEED TO KNOW
1. Let's stick in Iowa for one more minute: The Hawkeyes' most important player is offensive tackle Brandon Scherff, who should be a Top 5 pick in next year's NFL Draft. Well, Scherff is going to be sidelined for a few weeks, as he reportedly had surgery on Monday to repair his right meniscus, which he injured last weekend. The good news is that one of the best players in the country expects to be back when Iowa opens Big Ten play on Sept. 27 against Purdue.
2. South Carolina coach Steve Spurrier was asked about the Ray Rice situation and shared some strong, candid thoughts that are important for everyone to hear. "I've had a rule here ever since I've been here," he said. "If you ever hit a girl, you're not going to play on our team. You're finished." Spurrier's extended quote is in the link above.
3. After cracking two transverse processes in his back in the season-opener against SMU and missing the subsequent game, Baylor QB Bryce Petty will play this Friday at Buffalo. He'll probably play only a half, since I imagine the Bears will be up big by then, which is what should happen. Get Petty some reps so he's sharp, but there's no need to expose him to more risk than necessary before the thick of conference play. Backup QB Seth Russell showed last week he can move the ball quite well in Art Briles' offense, but Baylor probably isn't a playoff contender without Petty.
THREE THINGS YOU SHOULD KNOW
1. The hits keep coming for Texas, as wide receiver Jaxon Shipley is the latest Longhorn with a head injury and is uncertain for Saturday's game against UCLA. If you suffer a concussion – or have something resembling concussion symptoms – shouldn't your status for a game seven days later be pretty certain? You should be out, right?
2. Iowa defensive end Drew Ott, who was just named the Big Ten Defensive Player of the Week, was hurt in a scooter accident and reportedly showed concussion-like symptoms afterwards, along with a hurt knee. His status for this week, and going forward, is unclear.
3. Maryland is unveiling some very patriotic uniforms this Saturday against West Virginia. They are in honor of the 200th anniversary of Francis Scott Key's "Defence of Fort McHenry" poem – which provided the words to the "Star-Spangled Banner" – and have the full poem written on the helmet and shoulders. Captains will wear red belts, as American military captains did in the War of 1812. I'm generally a fan of classic uniforms, but these are well done. Here's a look at the helmet.
Also, Houston will wear American flag helmets when they play tomorrow, the 13-year anniversary of 9/11.
THREE THINGS YOU MAY WANT TO KNOW
1. A Michigan fan called into a Toledo radio show and lost his mind about the Notre Dame loss. This is like the Northern version of Paul Finebaum's calls, except with bad football teams.
Speaking of Michigan, the Wolverines are reportedly discussing a home-and-home series with Texas.
2. So, there's a hat for sale that has the South Carolina logo but says "Roll Tide" on the bill. This is either a joke or the worst product ever made. Why? It pisses off both markets of potential buyers. Genius!
3. Texas A&M set an NCAA student attendance record last weekend against Lamar with 38,800 students. 38,800! College Station must have been pretty fired up to get its first look at the "Kenny Trill" era in person.
LASTLY
* If interested: Here's my hit this week on 92.9 ESPN in Memphis, with Gary Darby filling in for Eric Hasseltine, talking many things in the world of college football.
* I enjoyed this 10-minute radio interview with Baylor RB Silas Nacita, who has a compelling story.
* Here's Bill Connelly's "Numerical" column from Week 2.
* A Vanderbilt fan has purchased firederekmason.com. Welp, that escalated quickly. In more disgruntled fan news, a Miami fan has started a funding campaign so he can fly a banner over a home game that reads, "Fire Al Golden."
* Usually we end CFB AM with an entertaining video or image of some kind, but today I'm turning the last word over to colleague Katie Nolan, who appears on FOXSports.com a few times a week with her "No Filter" videos. Katie delivered an articulate and passionate message yesterday about it being time for women to get more opportunity in sports media, and it's one that needs to be heard.
Have a great Wednesday, all.
Teddy Mitrosilis is an editor and writer for FOXSports.com. Follow him on Twitter @TMitrosilis and email him at tmitrosilis@gmail.com.
---