Stanford Cardinal
Stanford Cardinal
Cal looks to end 5-game Big Game skid vs. No. 15 Stanford
Published
Nov. 20, 2015 1:31 p.m. ET

STANFORD, Calif. (AP) In five years at California, safety Stefan McClure has never laid his hands on the coveted Axe that goes to the winner of the annual Big Game.
Stanford has had a firm grasp on that trophy and the upper hand in the rivalry, winning five straight games against the Golden Bears by an average of more than 25 points a contest.
McClure has one last chance to hold the Axe before leaving Cal when the Bears (6-4, 3-4 Pac-12) travel across the bay to face No. 15 Stanford (8-2, 7-1, No. 11 CFP) in the 118th Big Game on Saturday night.
''I haven't even seen it in person face to face,'' McClure said. ''I've only seen it in pictures or on TV. It would be a great feeling to just be able to touch the Axe.''
That the Bears even have a legitimate chance to do it is progress. They have barely been competitive with Stanford in recent years, highlighted by a 63-13 loss in 2013 that capped a 1-11 season.
But behind talented quarterback Jared Goff and an improved defense in coach Sonny Dykes' third year, the Bears are bowl eligible for the first time since 2011 and are seeking their first Big Game win since 2009.
''It would mean a lot,'' Dykes said. ''We're trying to keep taking steps forward. You kind of mark this stuff off as you go along. This is one of those steps. Beating your rival is always important to getting where you want to go as a program.''
This game is plenty important to Stanford as well, especially after losing last week to Oregon. The Cardinal can clinch the Pac-12 North title with a win and keep their slim playoff hopes alive.
While those hopes to get into the playoff were dealt a severe blow last week, coach David Shaw is confident his players aren't dwelling on their lost opportunity.
''No one is walking around here with their heads down,'' Shaw said. ''It's not like there's a great effort to get guys back on the same page. We have a lot of older guys who want to beat Cal and keep the Axe and a bunch of guys who want to go to the Pac-12 championship game. That's where our focus is.''
Here are some other things to watch in the Big Game:
BIG GAME QBS: While Cal uses the wide-open Bear Raid offense and Stanford prefers to load up with extra offensive linemen and tight ends, the teams do have one thing in common offensively. They both get stellar quarterback play. Goff is second in the league in yards passing with 3,324 and TD passes with 30. Kevin Hogan is less prolific but perhaps more efficient with a 162.1 rating and the ability to beat teams with the run.
''This game has the two best quarterbacks in a conference with a lot of good quarterbacks,'' Shaw said. ''If I had one guy to start in a game we needed to win, I'd pick one of these guys.''
RUN TO DAYLIGHT: While much of the focus on Cal's offense is on Goff and the receivers, the running game can't be overlooked. The Bears ran for 307 yards last week, led by Tre Watson (110) and Vic Enwere (89). When the running game gets going, it makes it harder to take away the deep passes and also allows Cal to play more up-tempo to put pressure on the defense.
''When we run the ball we're a pretty good football team and a pretty good offense particularly,'' Dykes said. ''When we don't, we're not as good. That's the way it always is for us.''
SWITCHING SIDES: Stanford defensive lineman Brennan Scarlett will face his former teammates after spending his first four years at Cal. Scarlett never played in the Big Game for the Bears because of injuries but now will get the chance in his one season with the Cardinal.
''Some of those guys are my good friends,'' Scarlett said. ''It will be intense I'm sure.''
KEY INJURY: Stanford will have to deal with Cal's potent receivers without perhaps its best cornerback with Ronnie Harris sidelined by an ankle injury. Harris leads the team with 10 passes defensed, creating a big void for Alameen Murphy to fill.
''It's a shame,'' Shaw said. ''He was playing well, definitely an all-conference type season with all the break ups.''
---
---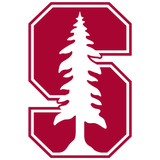 Get more from Stanford Cardinal
Follow your favorites to get information about games, news and more
---