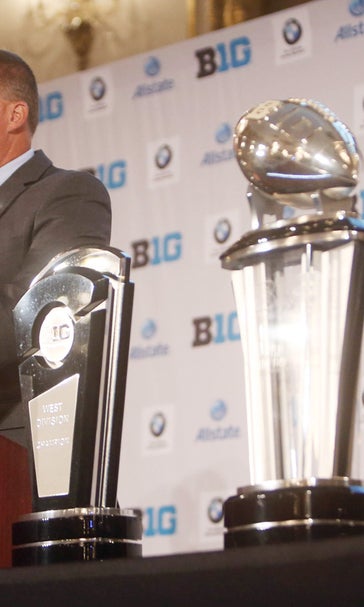 Big Ten Media Days Q's: Maryland dealing with changes
BY Marcus Hartman • July 29, 2015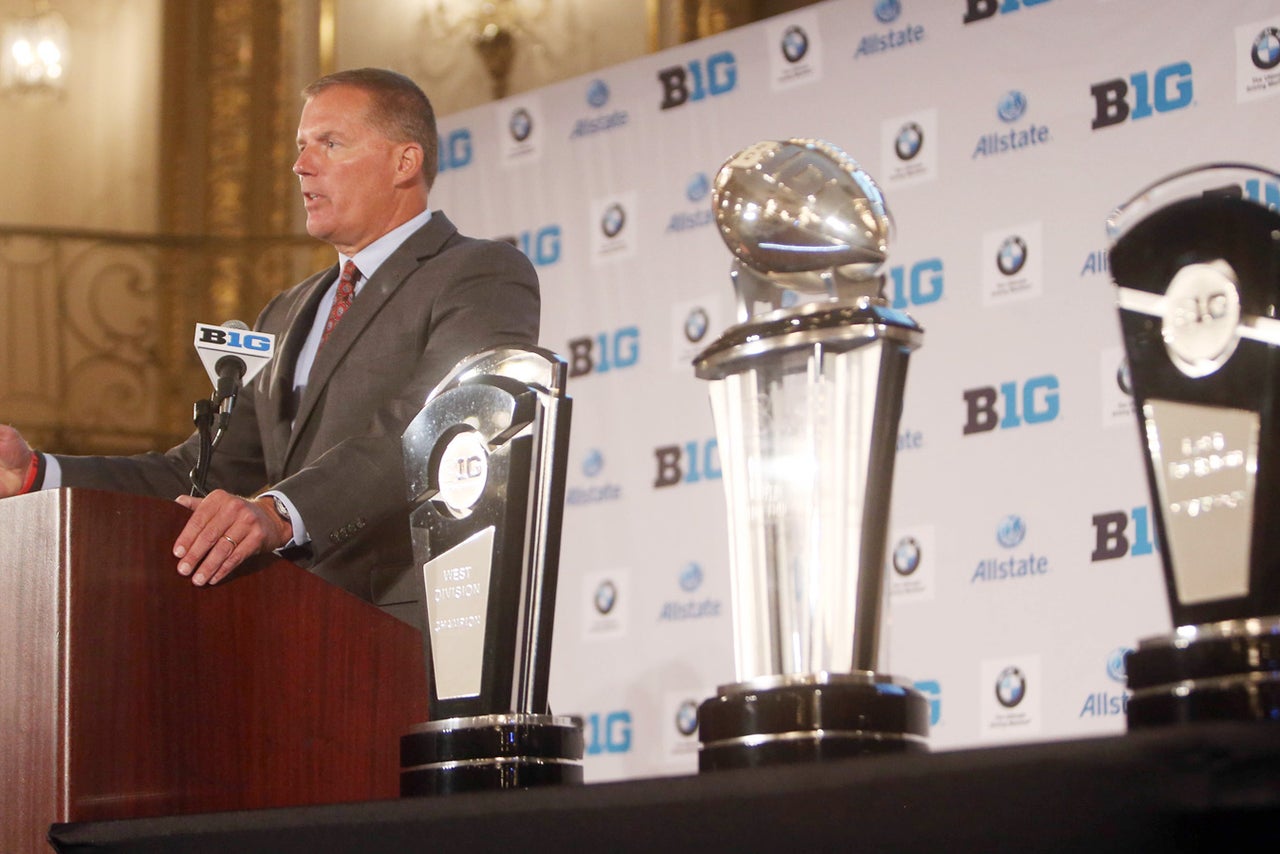 With coaches and representatives from all 14 Big Ten teams set to descend on Chicago this week for the conference's annual football media days, we preview some of the topics most likely to come up for discussion.
1. What did Maryland learn in year one in the Big Ten, and how will the Terrapins adjust this time around?
Head coach Randy Edsall's team surprised some observers by finishing third in the Big Ten East in the Terrapins' first season as conference members, but they certainly took some lumps, too.
There were close wins at Michigan and Penn State but double-digit losses to Ohio State, Michigan State and Wisconsin.
Edsall talked in the spring about getting more physical, which comes as little surprise after the Terrapins finished 12th in the league in both rushing and stopping the run last fall. Perhaps then it was also no coincidence they also finished last in the conference in time of possession. 
2. Who will start at quarterback?
Two men shared quarterback reps during spring ball, but there seems like a good chance neither will be the starter when the Terrapins open the season Sept. 5 against Richmond.
Shane Cockerille has moved to fullback while junior Perry Hills will have to beat out a transfer and a senior who sat out spring to heal a knee injury.
The former is Daxx Garman, the former starter at Oklahoma State who joined the Maryland program this summer after completing his undergraduate work. He is eligible right away but might have a hard time beating out veteran Caleb Rowe, who played four games last season before suffering a knee injury. The 6-foot-3, 215-pound Rowe has thrown for 1,768 yards with 12 touchdowns and 10 interceptions during his Maryland career and would seem to have the inside track to winning the starting job. 
3. Who will comprise the offensive line?
Three starters return up front for Maryland in Ryan Doyle, Michael Dunn and Andrew Zeller, and there are high hopes for youngsters Damian Prince and Derwin Gray.
Edsall will no doubt be asked about the progress of the youngsters, particularly Gray as he is recovering from a shoulder injury that ended his spring prematurely.
Seniors Stephen Grommer and Evan Mulrooney will also likely have some say in who ends up part of the starting lineup.
Zeller is scheduled to be in Chicago to meet with reporters as well to offer a player's perspective.
4. How is the new defensive strategy coming together?
Edsall is hoping a move to a 4-3 defense under new coordinator Keith Dudzinski will help the Terrapins get tougher up front.
The change means new positions for several former linebackers who have moved to the line, including talented junior Yannick Ngakoue. Listed at 6-foot-2, 250 pounds in the spring, Ngakoue was second on the team with 13.5 tackles for loss in 2014.
He is the only player listed as a returning starter in the front seven.
The big name in the secondary is William Likely, who packs a lot of talent into a 5-foot-7 frame.
5. What is up with all the roster turnover?
Transfers seem to be becoming more commonplace these days, but the volume of players moving in and out of the Maryland program this offseason was still noteworthy.
Garman is one of three transfers eligible immediately this fall, joining former Connecticut linebacker Jefferson Ashiru and former North Carolina tight end Avery Edwards.
On the flip side, Maryland has lost receivers Juwann Winfree, Jacquille Vei and Marcus Leak, running back Albert Reid, defensive back Zach Dancel and punter Nathan Renfro.
Perhaps Edsall will be able to shed some light on the reasons for so much movement in one year when there was not a coaching change.
---