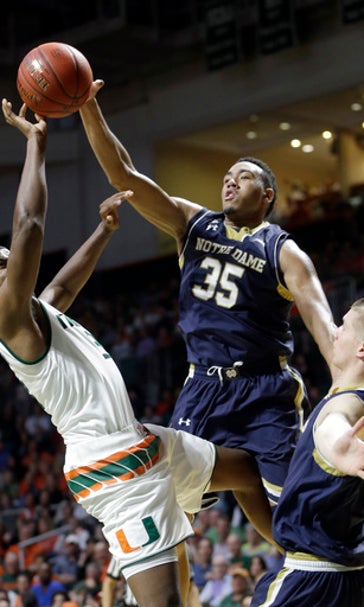 No. 17 Miami takes care of Notre Dame, 79-70
BY foxsports • February 3, 2016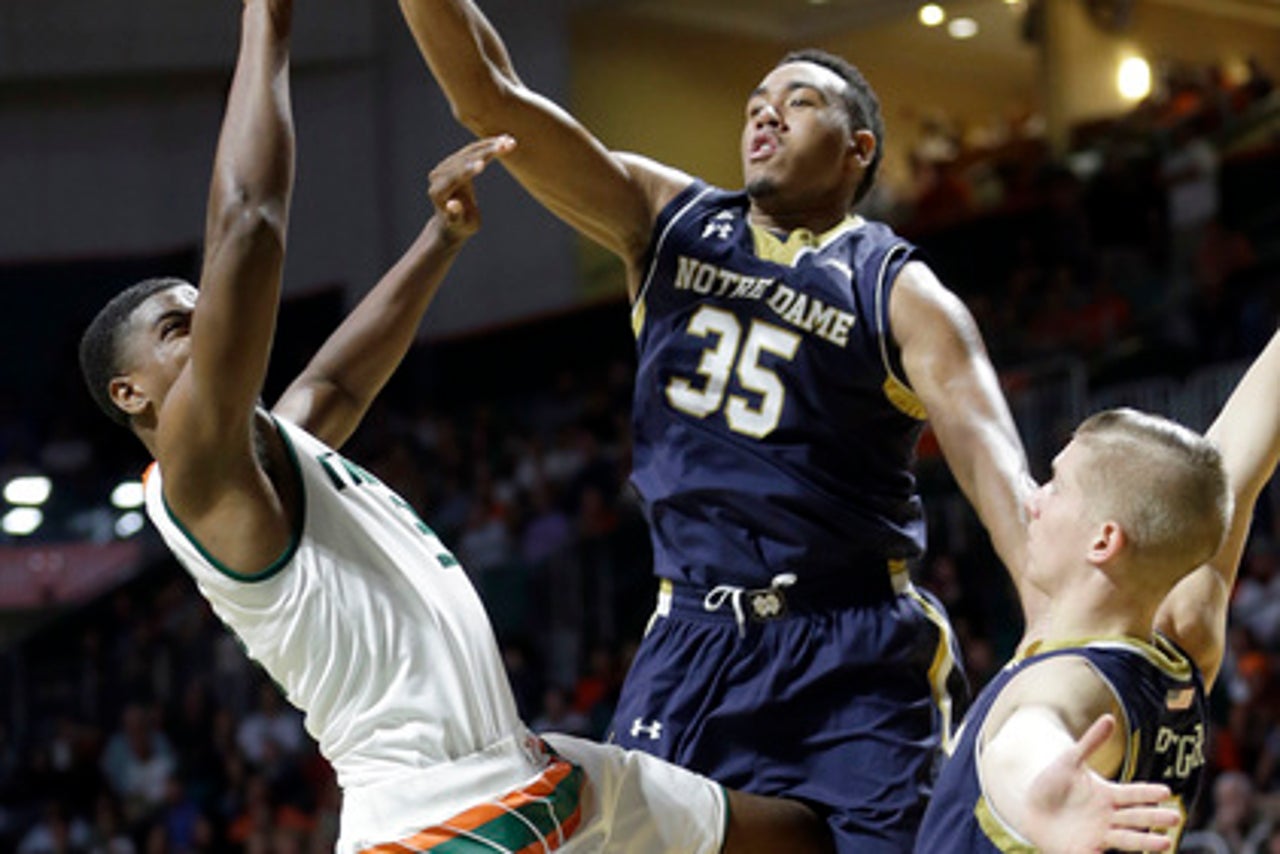 CORAL GABLES, Fla. (AP) Anthony Lawrence Jr. scored a season-high 18 points on just six shots, Angel Rodriguez added 12 points and No. 17 Miami beat Notre Dame 79-70 on Wednesday night.
Ja'Quan Newton and Sheldon McClellan had 12 points apiece for the Hurricanes (17-4, 6-3 Atlantic Coast Conference), who extended their home winning streak to nine games. Tonye Jekiri grabbed 12 rebounds and Kamari Murphy scored 11 points for Miami.
Bonzie Colson scored 17 points for Notre Dame (15-7, 6-4). V.J. Beachem had 14 points and Zach Auguste had all 12 of his in the second half for the Fighting Irish.
Lawrence's outburst was a well-received surprise for Miami. The freshman's previous best was 13 points at Nebraska on Dec. 1 and to say he was a non-factor in ACC games this season would be an understatement.
---