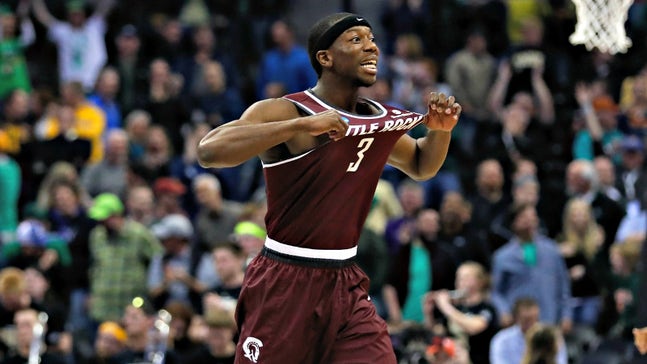 Little Rock delivers unforgettable March Madness moment
Published
Mar. 17, 2016 7:01 p.m. ET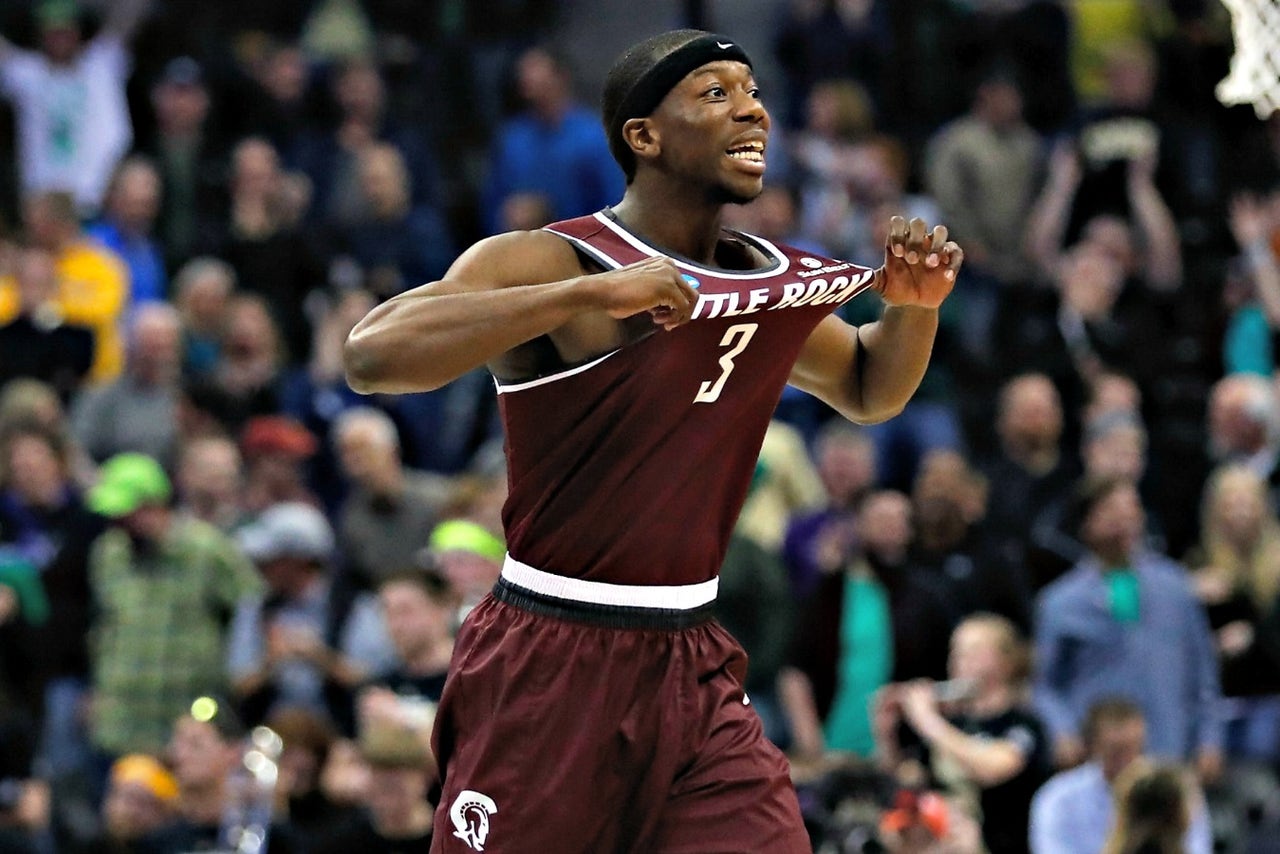 No. 12 seed Arkansas-Little Rock trailed Purdue by 14 points with just over four minutes left to play Thursday, and staged a furious comeback capped by Josh Hagins' heroic three-pointer to force overtime. 
The Trojans got back into the game with a late 10-0 run, but Purdue's Dakota Mathias snapped the Boilermakers' scoreless streak with a timely three at the 35-second mark. A fortunate bounce on a Lis Shoshi three kept Little Rock alive, and Hagins drilled a stunning three from way beyond the arc to tie the game. 
This is March.
Hagins scored 31 points in the game, including 10 points over three overtimes, to lead Little Rock to a thrilling upset win. The Trojans advance to play Iowa State.
---