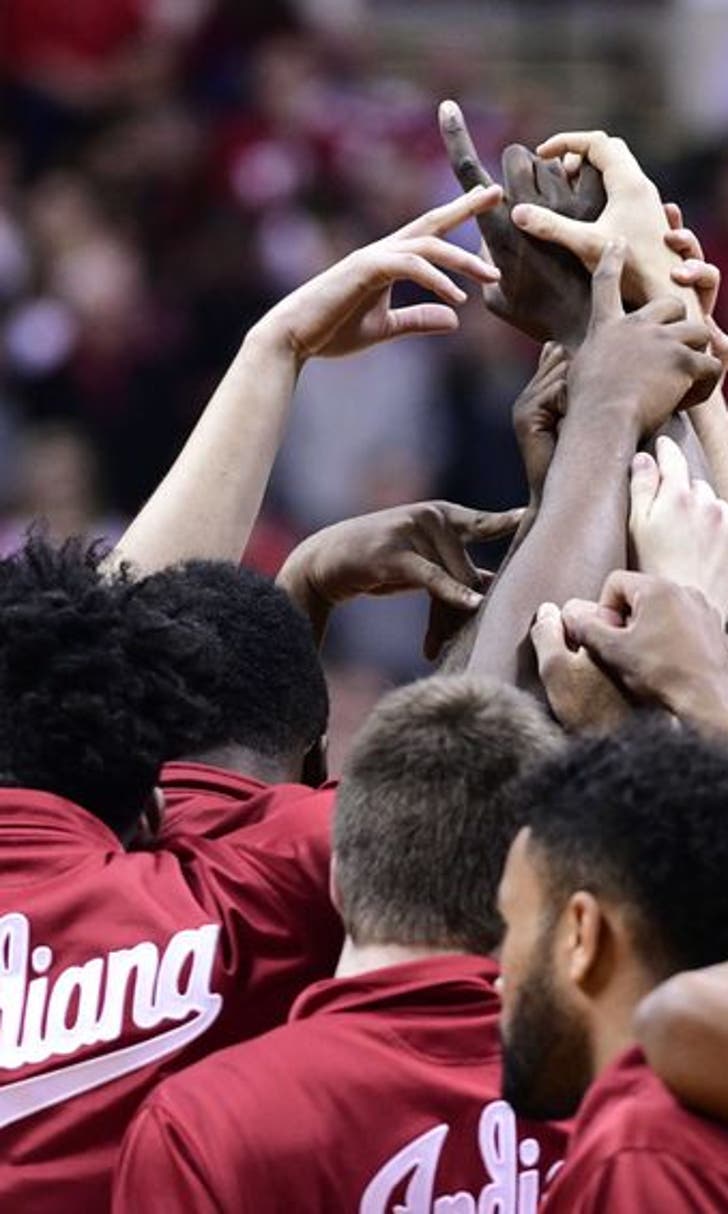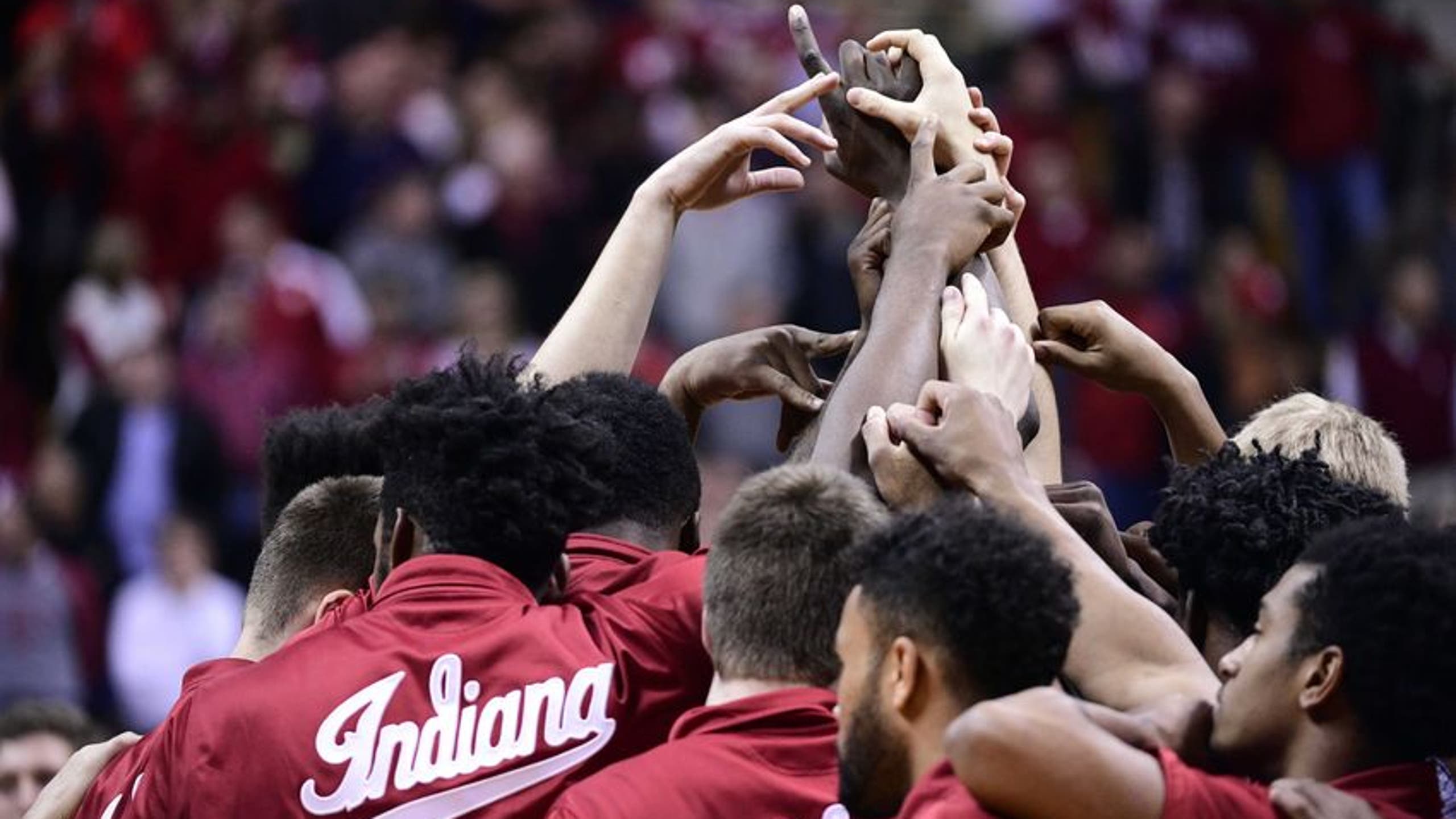 Indiana Basketball: Marked as hit-or-miss team?
BY Fansided and Jordan Maly/FanSided via Hoosier State of Mind • December 28, 2016
Just hours before the start to Big Ten Conference play for Indiana Basketball, some around the country are calling the Hoosiers a 'hit-or-miss" team.
As I was finishing up the festivities surrounded by the holidays this weekend, I came across something interesting. An article, which notched the Hoosiers as a team that was either spectacular or heartbreaking.
Carmine Carcieri, a writer for our fellow college basketball site Busting Brackets, brought up some interesting points about the Hoosier team so far this season.
Let's dissect some of the reasons given for the Hoosiers all or nothing stamp. First and foremost, Indiana is praised for their highly touted stars such as James Blackmon Jr., Thomas Bryant, O.G. Anunoby, and Robert Johnson. Fair to say that all four of these players have a major impact on the outcome of games. If one seems to be off that night, the other picks them up with a stellar performance.
It's been the way of the Hoosiers for quite some time now. Strength and depth in numbers. Something that every college basketball team dreams of having. Head Coach Tom Crean has emphasized the importance of a well-rounded, more complete team.
The concern from the outside perspective is Indiana's heavily reliant three-point shooting offense. Concerns have been made about how Indiana relies way too much on shots beyond the arc. While I think it's fair to say that Indiana does truly believe in their guards to shoot 40% or better each game, it's not their only weapon to offensive success.
Yes, Indiana is one of only twenty-five teams shooting above 40% from beyond the arc this season (40.1%). Yes, they do have some of the best outside range in college basketball in players such as James Blackmon Jr. and Robert Johnson. What I think people tend to forget is their abundance of players in the front court such as Thomas Bryant, Juwan Morgan and De'Ron Davis. You could even consider O.G. Anunoby as a dual threat player, stepping beyond the arc and knocking down the three or driving to the basket and drawing a foul.
Be that as it may, Indiana is still the No. 10 team in the country in points per game (88.8). The Hoosiers have players who can score driving to the basket. Their versatility allows them to play a multitude of different offensive styles. While understanding the concern from an outside perspective, Indiana has more than just three-point weapons.
The loss to IPFW in November still looms large in the eyes of the nation. Even beating down on No. 3 Kansas and No. 3 North Carolina are not enough to push the Hoosiers into a top 15 ranking. The Hoosiers stand pat in their No. 16 ranking this week even after picking up two more wins during the week. As of yesterday, Indiana had the third worst non-conference schedule ranking in college basketball by KenPom (No. 348 out of 351 teams).
This is where concern and uncertainty can unfold.
Their last two wins have come against Delaware State (No. 339) and Austin Peay (No. 320), ranked among the thirty worst teams in Div. I basketball so far. The Hoosiers aren't doing themselves any favors by scheduling games like these, thus causing one of the worst non-conference schedule rankings by KenPom.
I have been preaching this since day one of the season, these rankings do not truly matter until conference play starts. Well, here we are. The Big Ten Conference play began yesterday and Indiana still has been hit with question marks about their credibility. A win on Saturday against No. 6 Louisville will hopefully give the Hoosiers their notoriety among the national media. That would make three top-10 wins before the year of 2016 concludes.
Let's not forget that less than a month prior, Indiana was being considered one of the best teams in the country. That should not be thrown away after one "bad" loss. IPFW was and continues to be an outlier loss. The loss to No. 18 Butler should not be characterized as devastating either.
If the Hoosiers can find a way to knock off one of the best defensive teams in the country, question marks should disappear.
More from Hoosier State of Mind
This article originally appeared on
---
---