Brownridge, Santa Clara use strong 2nd half to beat Pacific (Feb 11, 2017)
February 12, 2017

STOCKTON, Calif. (AP) Jared Brownridge had 26 points on Saturday night and Santa Clara shot 61 percent in the second half to pull away for a 64-47 win over Pacific.
Santa Clara opened the second half with 10 straight points and weathered Pacific's response - a 9-2 run to get within 39-36 - before steadily pulling away the rest of the way.
Nate Kratch added 16 points and 10 rebounds and Emmanuel Ndumanya had seven points and 14 rebounds for the Broncos (14-13, 8-6 West Coast Conference).
The Tigers (9-18, 3-11) trailed for most of the first half but Keshon Montague's half-court buzzer-beater tied it 27-all.
Anthony Townes had 12 points and eight rebounds for the Tigers, who took 16 more attempts from the field than Santa Clara but made three less - 19 of 61 compared to 22 of 45.
The Broncos also outscored the Tigers 15-1 at the foul line.
---
---
National Basketball Association
NBA Draft 2022: Grades for Lakers, Warriors, Magic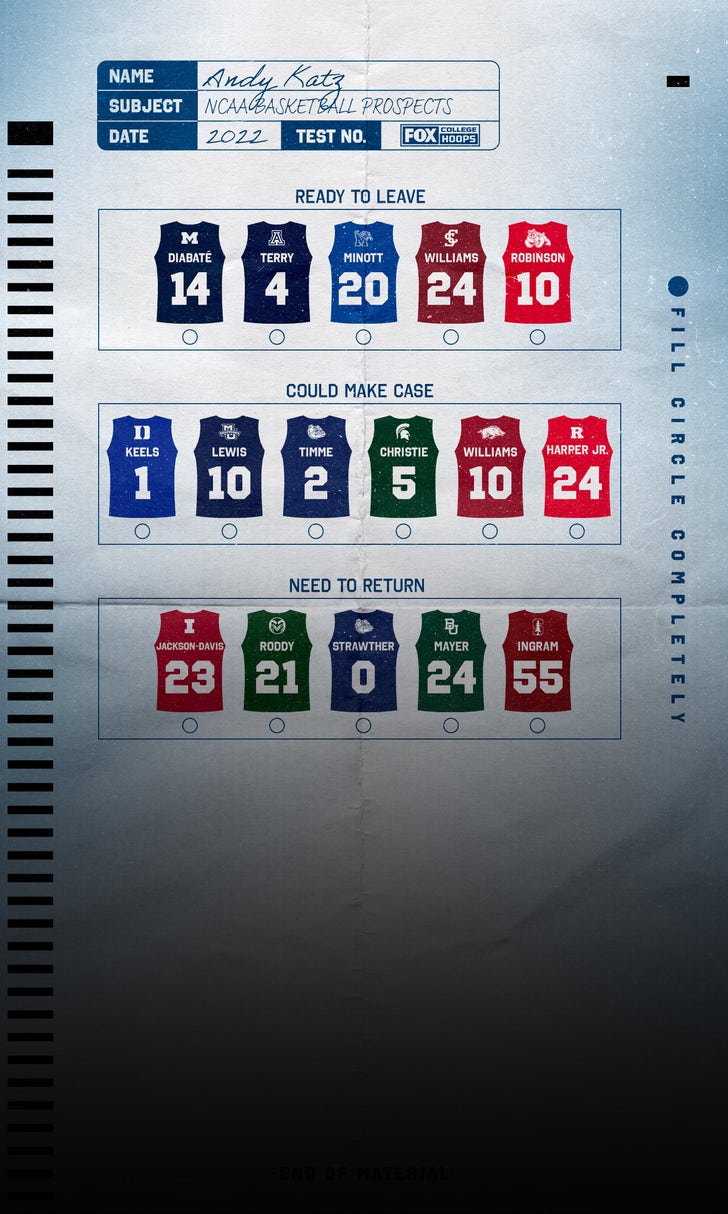 Diabaté, Timme headline Andy Katz's NBA Combine Tiers