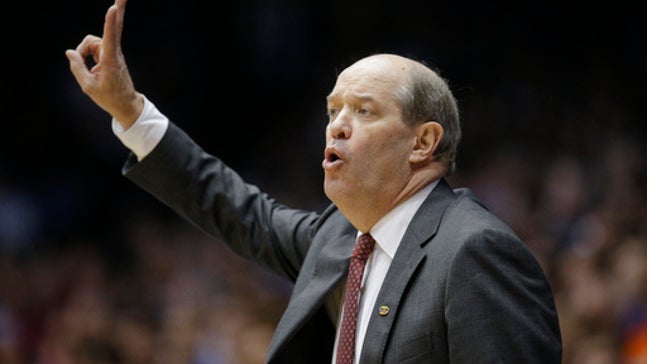 After 17 seasons, Stallings' future at Vanderbilt in doubt
Published
Mar. 16, 2016 6:12 p.m. EDT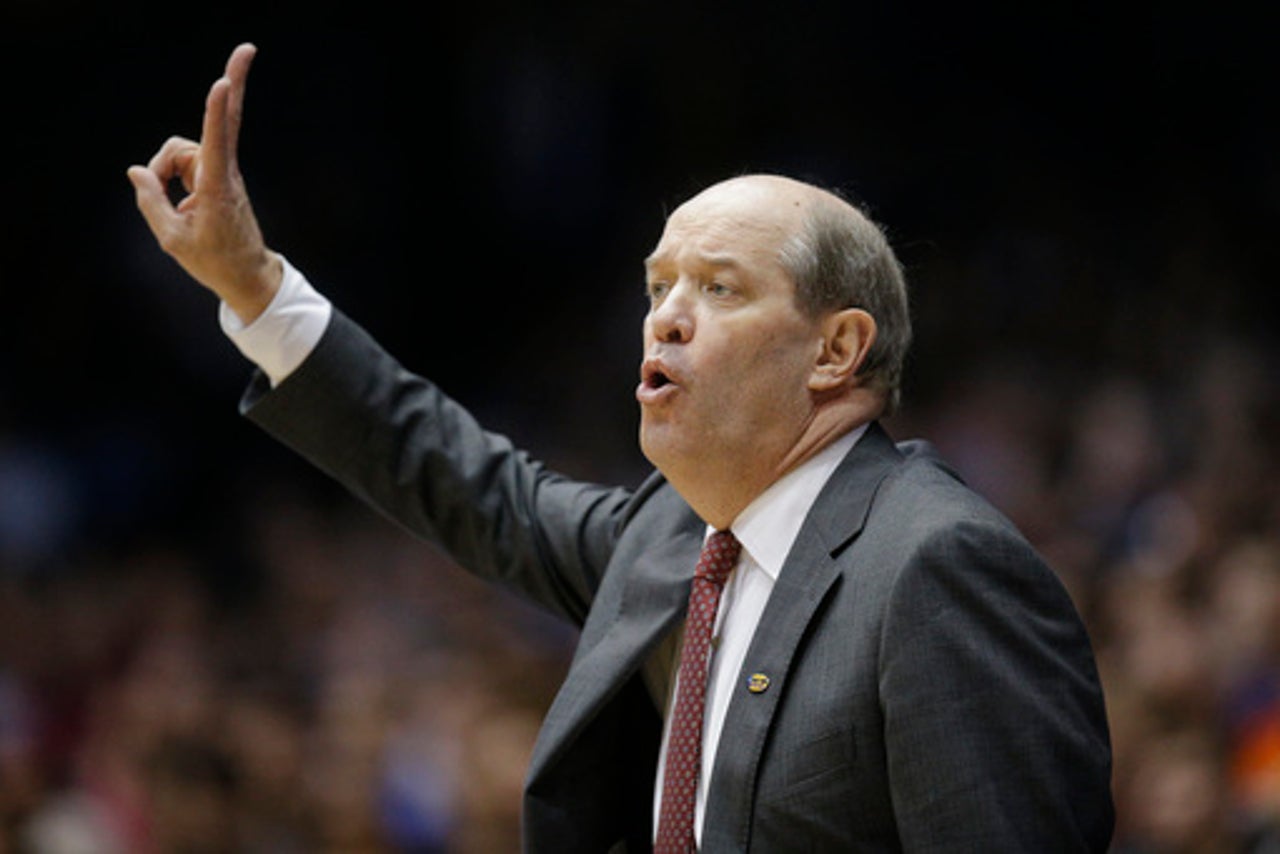 NASHVILLE, Tenn. (AP) A season that started with so many high expectations for the Vanderbilt Commodores is over, and the future of the program's winningest coach is very much in question.
And whether Kevin Stallings is back or not, the coach said he doesn't control his fate.
''That decision is not made by me,'' Stallings said Tuesday night after Wichita State routed his Commodores 70-50 in Dayton. ''I've been here for 17 years. So I don't know what else I would be doing. But we're proud to have been in the NCAA Tournament. We got behind the 8-ball a little bit during the season and our guys fought hard and dug their way in and dug their way out. And we had a pretty good finish.''
That finish included reaching the NCAA Tournament for the first time since 2012 and the seventh time overall under Stallings. Yet the Commodores their NCAA opener for the fourth time in the past five trips. Three of those losses came to double-digit seeds, while Tuesday night's loss came in the tournament's play-in game.
The Commodores (19-14) also finished with a worse record than last season, though that 21-14 mark was boosted by two victories in the NIT before losing at Stanford. Vanderbilt started the season ranked 18th and moved as high as 16th with a 6-2 record featuring losses only to Kansas and at Baylor. Then junior Luke Kornet was out nearly a month with an injured left knee, and the Commodores lost five of seven games.
''We actually had a really good chemistry about us early in the season,'' Stallings said. ''After Luke got hurt, we lost some of it. And I'm not sure that we ever totally recaptured that together chemistry that we really had, I thought, going well for us early in the season.''
Athletic director David Williams has said he would evaluate the program when the season ended, and he did not immediately return a message left by The Associated Press on Wednesday at his office. The loss to Wichita State was Vandy's third straight with no starter in double figures. Vanderbilt also was held to a season-low in points, shooting a season-low overall and at the free throw line.
Junior center Damian Jones and sophomore guard Wade Baldwin IV could test their draft stock for the NBA. Projected as a first-round pick, the 7-footer Jones was 1 of 7 at the free throw line and matched his season-low with five points.
Stallings is 332-220 at Vanderbilt with 455 career wins. He is one of only five SEC coaches to win 300 or more games at one school along with Adolph Rupp at Kentucky, Billy Donovan at Florida and Dale Brown and Harry Rabenhorst at LSU. He also has eight 20-win seasons over the past 12 seasons with seven NCAA Tournament berths. His last Sweet 16 came in 2007.
Vanderbilt is set to return everybody but graduate student Josh Henderson and a couple of seniors who stayed on the bench. Toye is part of a freshman class that featured center Djery Baptiste who redshirted.
''We have a lot of good players coming back,'' Toye said. ''So I think we'll be fine next year.''
---