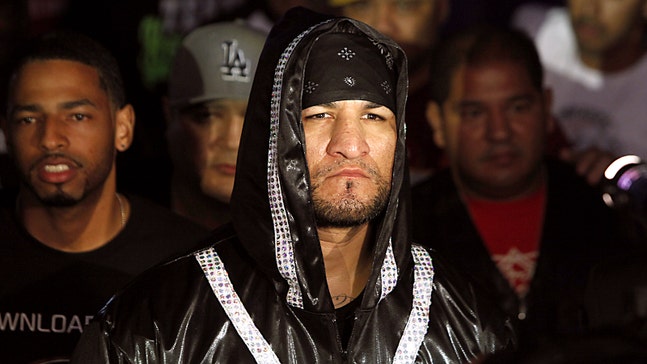 Stiverne-Arreola winner will succeed Klitschko as WBC champ
Published
May. 9, 2014 4:15 p.m. ET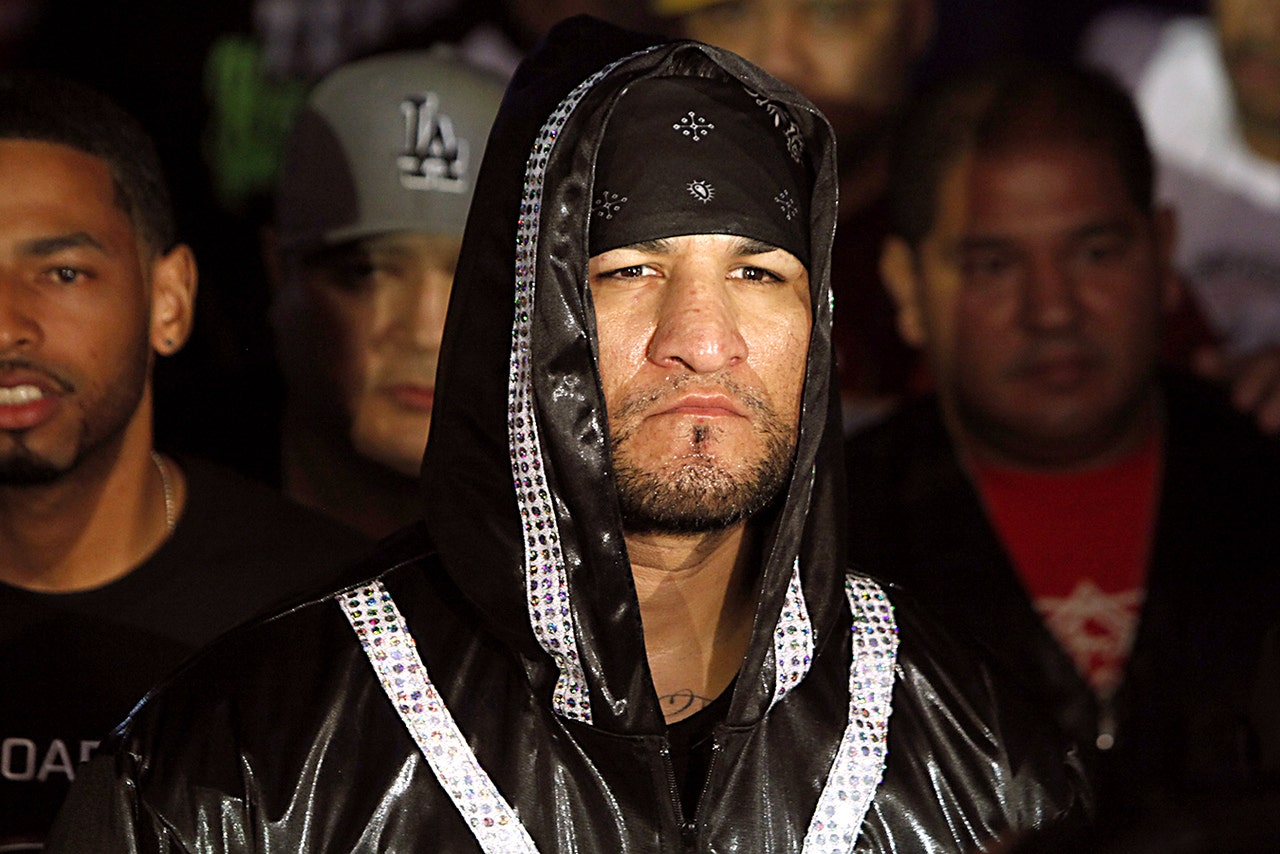 LOS ANGELES -- Bermane Stiverne stood in silence at the podium for an uncomfortably long moment, his face unreadable behind sunglasses.
When he finally spoke, the heavyweight title contender unleashed a torrent of taunts and profanity at Chris Arreola, who sat motionless and furious 5 feet away.
''In the back of your mind, you know what's going to happen,'' said Stiverne, who rarely even raises his voice in public. ''In that ring, that mouth of yours, I'm going to shut it down. I'm going to take your head off. I'm going to knock you down and punish you all night. You can lose all the weight you want. It don't matter.''
Stiverne and Arreola clearly understand the stakes of their rematch on Saturday at USC's Galen Center. The winner will succeed Vitali Klitschko as the WBC's heavyweight champion, returning what was once the most glamorous title in sports back to a U.S.-based fighter.
For nearly six years, only boxers named Klitschko have held the world's major heavyweight belts. The Ukrainian brothers have loomed atop the division even longer than that, regularly humiliating the world's largest boxers during an incredible run of joint dominance.
But the WBC title finally became vacant last December with Vitali Klitschko's retirement into politics, and two veteran heavyweights get the first chance to take his place.
Stiverne (23-1-1, 20 KOs), a Haitian-born fighter who trains in Las Vegas, has been waiting well over a year for his title shot after a steady rise up the ranks. Arreola (36-3, 31 KOs), a brawler from nearby Riverside, is getting another crack at the WBC belt after losing to Klitschko in 2009 in the last heavyweight title fight in the U.S.
Stiverne beat Arreola a year ago in a clear decision, breaking Arreola's nose in the third round and punishing him for the rest of the night. The fighters had been mutually respectful during the preparations for their rematch until Stiverne went off on Arreola on Thursday.
Arreola's flickering motivation has always been his biggest flaw in a career littered with stories of lackluster training camps and outlandish partying when he should have been working. But Stiverne's outburst got Arreola's attention: The normally affable fighter refused to engage with Stiverne afterward, storming away from their news conference after defending himself.
''Yeah, you broke my nose,'' Arreola said. ''But on my worst night, you couldn't stop me. You can do all the talking you want, but look at me and remember me. I'm finishing you off on Saturday night, and I'll be the first Mexican heavyweight champion, and no one is ever going to remember you.
''You lit a fire under me now. I'll give you the worst beating of your life.''
Even before the verbal fireworks, the matchup was intriguing enough to entice ESPN into a prime-time broadcast of the fight, putting both boxers in front of a huge worldwide audience.
American boxing clearly could benefit from a strong heavyweight champion to revitalize the division stateside after the stranglehold of the Klitschko brothers, who fight almost exclusively in Europe thanks to their lucrative deals with German television broadcasters.
The Klitschkos have held every major version of the heavyweight title since 2008, when Vitali Klitschko returned from an injury hiatus and beat Samuel Peter.
Whoever wins the belt Saturday won't be Wladimir Klitschko's peer quite yet, however.
Unbeaten heavyweight Deontay Wilder, who will be ringside, is the mandatory challenger for the winner. Then there's Wladimir, who has won 17 straight title fights and is keen on unifying all four significant belts, now that he wouldn't have to fight his brother to do it.
Until then, Stiverne and Arreola are focused on their chance to join the lineage of heavyweight champions.
''This is what I've been working toward my whole career,'' Arreola said. ''I'm not going to let him get in the way. I'm in shape, I'm focused, and I'm hungry as hell.''
---