Watch all the Super Bowl 50 commercials: Fourth quarter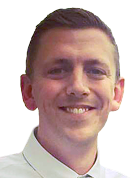 Miss any of the Super Bowl 50 commercials? Just want to relive them? We'll be posting them here with a little commentary. You can also head over to our Super Bowl commercials video page to watch them there. Below are the commercials from the fourth quarter. Here are the third quarter, second quarter and halftime and first quarter commercials.
Jublia: Toenail Fungus
Starting the fourth quarter with a bang! Some NFL legends describe their troubles with this affliction and the wonders of Jublia.
Kia Optima: Walken Closet
The question is how this idea took this long to come to fruition.
Schick Hydro vs. The Lube Strip
A Transformers-style showdown between shaving products. The world needed this.
Axe: Find Your Magic
You've got the body spray, now go work on the other thing that makes you special.
Budweiser: Helen Mirren
Jeep: 4X4 Ever
A second offering from the American car maker.
T-Mobile: Drake Remix
Drake is the friendliest guy in the world in this behind-the-scenes look at his T-Mobile remix of "Hotline Bling."
Colgate: Turn Off the Faucet
The toothpaste company used its time to provide a solid PSA in these water-strapped times.
"The Secret Life of Pets" trailer
One for the kids.
SunTrust: OnUp.com