Vikings at Panthers: Preview, Predictions and More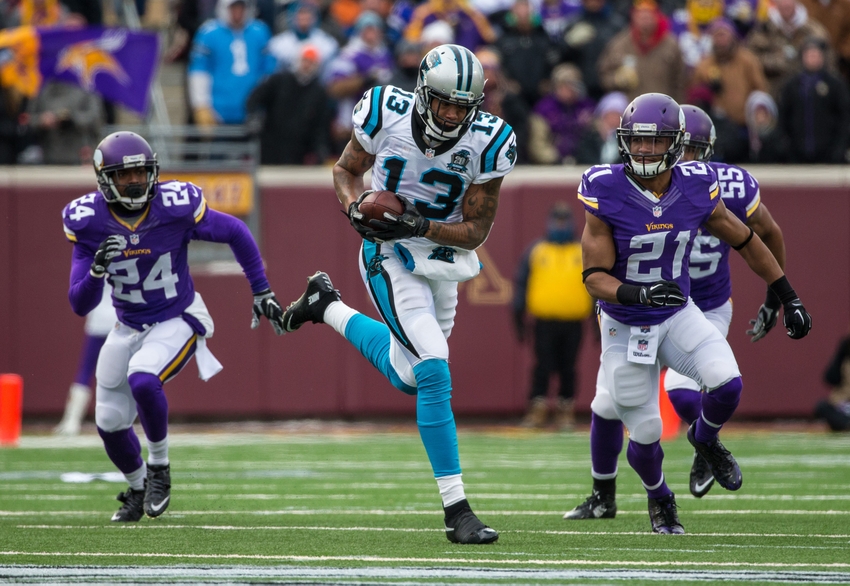 Minnesota Vikings vs. Carolina Panthers
My, oh my, is this game going to be a dandy. In fact, this could very well be a precursor to an NFC playoff game. That's what happens when you have two teams boasting the quality of the Minnesota Vikings and Carolina Panthers squaring off. They'll meet at Bank of America Stadium on Sunday.
For all of you fantasy football loving fans who enjoy watching games featuring offensive fireworks, don't hold your breath. This game has the ingredients to make a stupendous old-school defensive showdown. Both teams boast stingy, stingy defenses. Furthermore, both teams entered the season as popular Super Bowl favorites. However, that was before Minnesota lost Teddy Bridgewater to a season-ending injury.
But Minnesota has fared just fine sans Bridgewater. The Vikings earned a win—thanks largely in part to the defense—in Week 1, and Sam Bradford (!!!) lit up the Packers in his first game as a starter with the Vikings. Carolina, on the other hand, rebounded from a heart-breaking Week 1 loss by handling the San Francisco 49ers.
Keys to Victory
The Vikings are unfortunately in a bit of a pickle. However, that's to be expected since the Vikings lost their most integral player, Adrian Peterson. Despite his age, Peterson is still a premier back, so losing him is going to hurt. With AP on the shelf, the Vikings are going to have to lean on the right arm of Sam Bradford. Usually, I would be averse to labeling that a 'key to victory,' but I would be flat-out ignorant to ignore
Getting the ball to Stefon Diggs is imperative for Minnesota's success. The Panthers, despite possessing some stout players on the front seven, still don't really have a truly reliable cornerback on the outside. Getting Diggs the ball in space will prove to pay dividends for the Vikings, especially with Peterson on the mend.
The key to victory is almost the exact same for Carolina, just with a different player. For Carolina, the game plan should remain the same as it was last week: feed Kelvin Benjamin. That's doubly true since the Vikings really struggled with defensive holding calls against the Packers. Benjamin's size will likely cause Minnesota cornerbacks to try to get their hands on in an effort to disrupt Benjamin.
In a lot of ways, this one could be a showcase of two young, premiere receivers, despite still having the characteristics of a defensive showdown. Points will likely be a premium, so both teams need to locate their respective play makers.
Odds
Carolina: -6.5
Moneyline: Carolina -341, Minnesota, +299
Over/under: 43
Predictions
I want to pick the Vikings here, but I can't justify it. Without Adrian Peterson, I think the Vikings will become one-dimensional, forcing Bradford to do too much. Carolina should win this one at home, re-establish themselves as the team to beat in the NFC. However, I will say this: IF the Vikings win, they should be taken seriously as a Super Bowl contender.
Pick: Minnesota Vikings: 18, Carolina Panthers: 20
More from NFL Spin Zone
This article originally appeared on