Tom Brady: All 201 Wins in One Amazing Supercut (Video)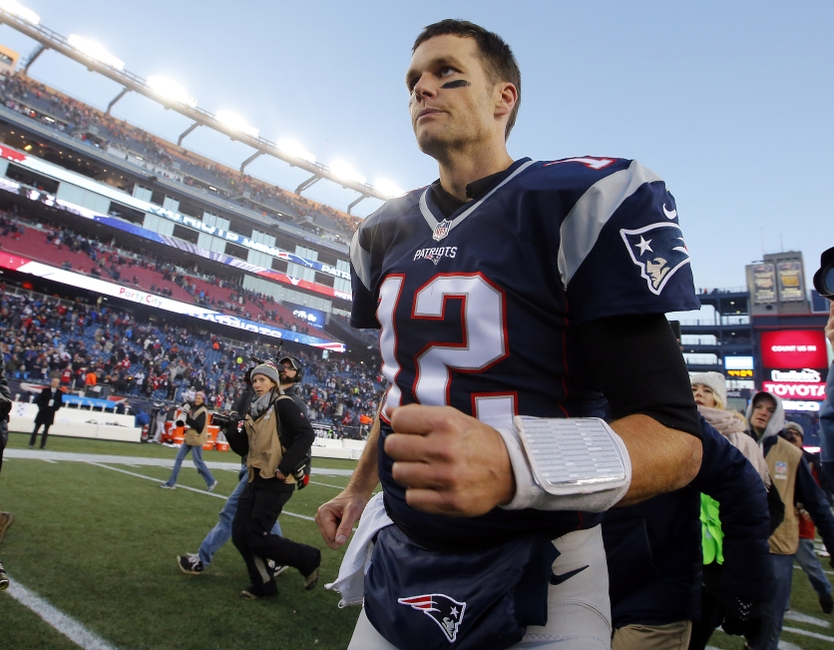 This supercut of all 201 of Tom Brady's career wins with the New England Patriots is pretty darn incredible.
Cry your eyes out, New England Patriots haters; on Sunday in Week 13, Tom Brady and the Pats toppled the Los Angeles Rams to move to 10-2 on the 2016 season. More importantly, though, the win was Brady's 201st of his career as a starting quarterback. And with that victory, the living-legend at quarterback became the winningest quarterback of all-time in terms of regular season and postseason victories.
Not that anyone can justifiably question the greatness of Brady before, but this is another notch in his cap. Sure, wins aren't a quarterback stat. However, being the leader on the field for as many years as he has been is how you get to 201 wins. It's something clearly indicative of his historic greatness.
In the aftermath of Touchdown Tom's record-breaking win, though, there were obviously many posts about his accomplishment on social media. Among them, though, was from the NFL who compiled an absolutely incredible supercut of all 201 wins in his career. Take a look:
201 Tom Brady WINS…

All in one place. #Patriots 👏👏👏 https://t.co/ri9NJwER5m

— NFL (@NFL) December 4, 2016
Obviously three minutes (give or take) doesn't encapsulate everything that Brady has done. But it's still awesome to see all of his success in such a compact form.
If you're someone still questioning whether or not Tom Brady belongs among the greatest quarterbacks of all-time, it's about time you gave up. He may be the singular best already, but he's certainly in the conversation. And if you insist, well watch the video again and get some sodium in your system—201 times.
This article originally appeared on