Rookie DT Gabe Wright wears Ndamukong Suh's number, but he's focused on his own game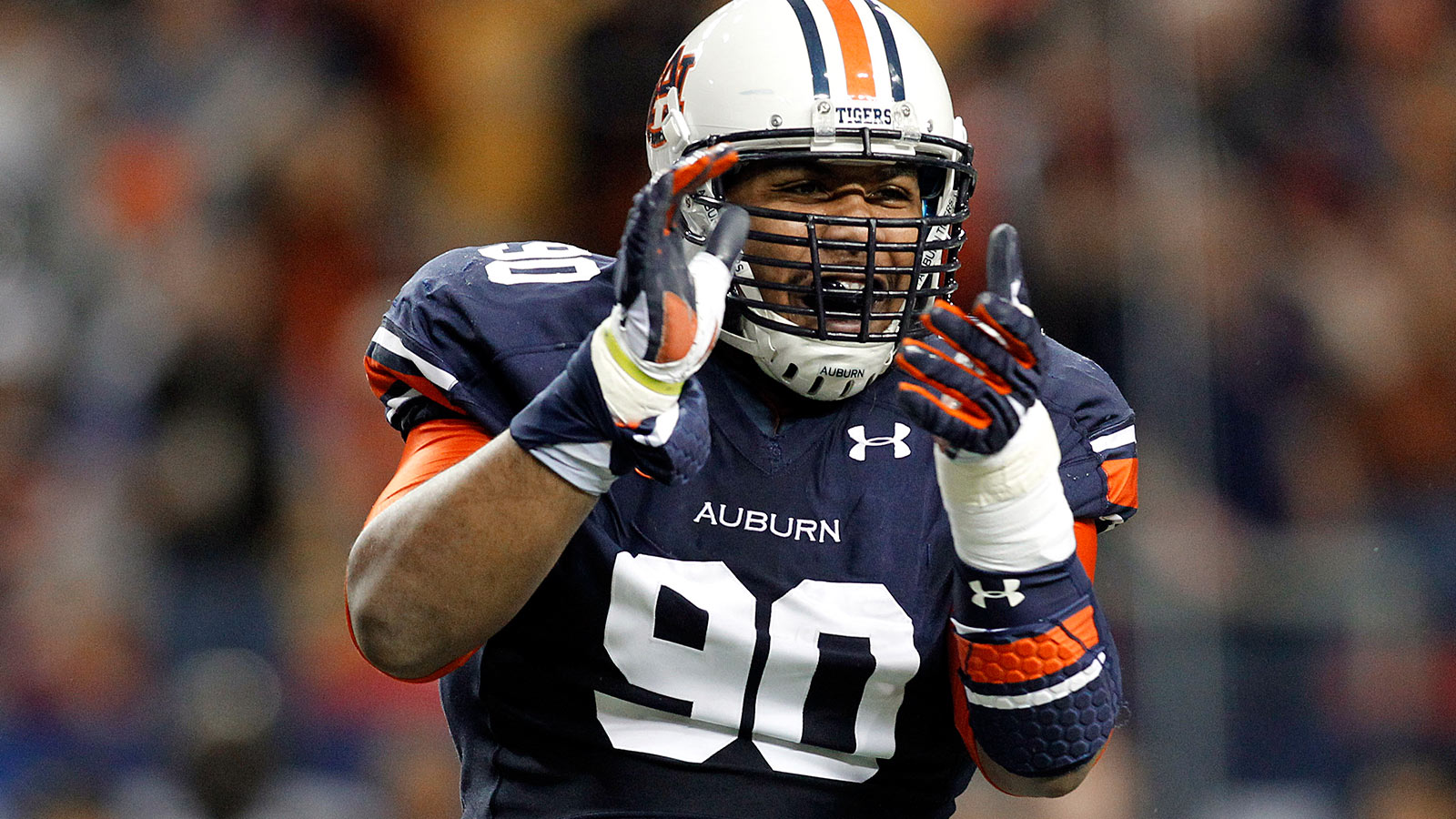 Detroit Lions rookie DT Gabe Wright – whom the team selected out of Auburn in the fourth round of the 2015 draft – is wearing the No. 90 jersey All-Pro Ndamukong Suh wore before exiting for Miami via free agency.
Wright's hustle, number and position have garnered comparisons to Suh, but according to an article in the Detroit Free-Press Wright has been taking it all stride. "It's just something that soon enough people will just let go," the 6-foot-3, 300-pound DT told the Free-Press.
Wright is focusing on achieving his true potential.
"If I can be the best Gabe Wright I can be, I feel like that'll take care of itself," he told the paper. "I know I've got to come in here — it's already the NFL. I knew that coming into it; I was going to have to work my butt off regardless if I'm competing for practice squad or if I'm competing to be in rotation."
Wright seems at home in the Lions' defensive system as well, and takes pride in his craft.
"I pride myself on my work ethic, my explosiveness, my explosiveness off the ball," he told the paper. "I feel like I'm very versatile. But I think the system fits me very well."
(h/t Detroit Free-Press)