Norv Turner Says He, Mike Zimmer Had 'Different Ideas'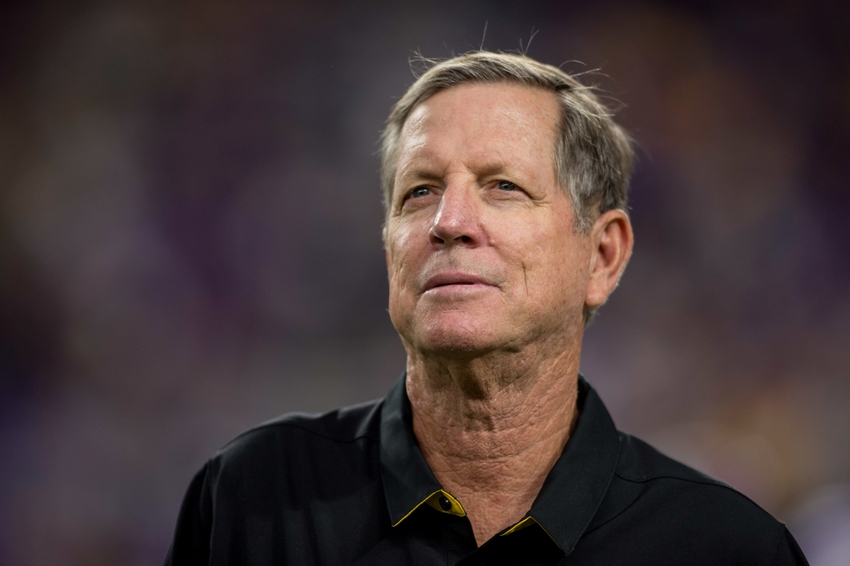 Shortly after the Minnesota Vikings second loss of the season, offensive coordinator Norv Turner suddenly resigned from his position. We're starting to learn a little more about why he left.
While Norv Turner has been a mixed bag in this league as a head coach, there's no doubting his ability to run an offense. The popular offensive coordinator seemed to be leading the Minnesota Vikings to victory, as they reeled off five wins to start this season. This came despite losing Adrian Peterson for the entire season and despite starting a new quarterback in Sam Bradford.
During the Vikings five-game winning streak, Bradford looked like one of the best quarterbacks in the league. Second-year wide receiver Stefon Diggs looked even better, and tight end Kyle Rudolph was finally building a breakout season under a man known as one of the league's most tight end-friendly coordinators.
However, on Nov. 2 after a 20-10 loss on Halloween to the rival Chicago Bears, Turner resigned as the Vikings offensive coordinator. Nobody knew why he immediately stepped down and some speculated that there was dissent between him and popular Vikings head coach Mike Zimmer. Tight ends coach Pat Shurmur was promptly promoted to fill the vacancy.
Turner recently told the Los Angeles Times's Sam Farmer that he and Zimmer didn't see everything eye to eye.
"Mike and I just had different ideas about what we needed to do and how we needed to do it. It wasn't going to work, so I removed myself from it."
This is not surprising, and it confirms some suspicions that fans and analysts had regarding Turner's sudden departure from the Vikings.
Since Turner left, the Vikings' lone win came in Week 11 against the Arizona Cardinals. They still have a winning record, but they are now second in the division after dropping their Thanksgiving contest to the Detroit Lions. Firing Turner hasn't solved their problem, which is a combination of offensive line injuries and the fact that they lacked talent on offense to begin with.
This article originally appeared on