NFL Week 2: Grades for Every Team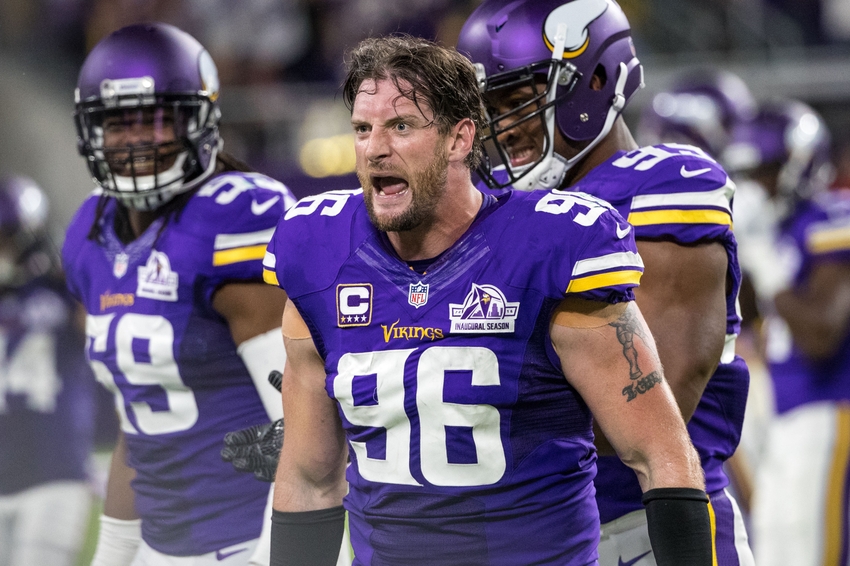 With Week 2 of the 2016 NFL season in the books, we'll grade each team's performance. Which teams scored high and how many teams flunked out?
After Week 2 of the 2016 NFL season, some teams steered their opening-day outlooks in a different direction for better or worse. Others continued to stink with a lasting stench or succeed in glowing fashion.
Coaches will often tell you there's no silver lining during a loss, but it's possible to look good while coming up short on the scoreboard. A victory doesn't equate to an automatic A and defeat won't drop grades to an F. As in life, there are a lot of gray areas in the NFL.
We'll look at scores, patterns, decisions and how teams either won or lost their Week 2 matchup. Did a club win after losing their starting quarterback? Did an offense start out flat and end on a strong note? Did the coaches make head-scratching decisions? It all matters in the grand scheme.
To maintain organization, we'll take a game-by-game look at the week. Competing teams will be assessed separately, but together, with a grade at the top and final score reminder at the bottom. Did your team ace Week 2?
New York Jets: B
We didn't get to see the Darrelle Revis vs Sammy Watkins matchup at full strength, but the Jets outscored the Bills in a shootout. New York fields an underrated wide receiving corps with Quincy Enunwa's emergence as a viable target for Ryan Fitzpatrick. Enuwa of course joins the impossible-to-cover duo of Brandon Marshall and Eric Decker, who were also great on Thursday. Head coach Todd Bowles should feel uneasy about surrendering 31 points to a Bills team without Watkins at full strength, but the win spritzes cologne on a stinky defensive performance.
Buffalo Bills: D-
Wideout Marquise Goodwin torched Revis for an 84-yard touchdown and quarterback Tyrod Taylor put together a solid performance with tertiary options at wideout. Nonetheless, Rob Ryan's defense opened the floodgates for the Jets offense, allowing 37 points. Then, the team fired offensive coordinator Greg Roman since the underperforming defensive coordinator shares a bloodline with the head coach. That makes sense, right? If you lose in a shootout, it's clearly the offense's fault. After a rough offseason, the Bills continue to head south at 0-2.
Score: Jets 37, Bills 31
New England Patriots: A
The Patriots continued to look flawless through the first half of this contest. Quarterback Jimmy Garoppolo scored on the first three drives but suffered a shoulder injury late in the second quarter. Down to its third-string rookie signal-caller for the final 30 minutes, New England held onto a slight victory. Without tight end Rob Gronkowski, running back LeGarrette Blount and Martellus Bennett picked up the slack. The Patriots continue to roll. However, the big question is whether they'll keep acing their performance. After all, rookie Jacoby Brissett could be starting on Thursday, which would certainly change the landscape in Foxboro.
Miami Dolphins: D
Head coach Adam Gase hasn't been able to jumpstart quarterback Ryan Tannehill early in football games. The Dolphins allowed 24 unanswered points to start the game and emerged from an offensive coma toward the end of the third quarter. It's good to see second-year wideout DeVante Parker eclipse 100 receiving yards, but Arian Foster's injury will require Jay Ajayi to elevate his contributions going forward. Remember when Ndamukong Suh coming to Miami became a big deal? Miami is out here looking like Land of the Lost at this point through two weeks.
Score: Patriots 31, Dolphins 24
Pittsburgh Steelers: B+
In a rainy wet game, quarterback Ben Roethlisberger found two tight ends and ageless running back DeAngelo Williams in the end zone. Against a stingy secondary, Pittsburgh still had enough offensive assets to spread the ball and hit the open man. That's essentially what the Steelers offense can be expected to do every week they take the field. More importantly for them as a team, though, the much-criticized defense held the opposing team's star receiver to two catches for 38 yards. The offense didn't have to put up 30-plus points to win a rivalry game.
Cincinnati Bengals: C
The Bengals couldn't find a way to get the football to wideout A.J. Green. The ground attack didn't provide much help behind an above average offensive line, something that's becoming too common of a theme. That said, the Bengals lost the physical matchup to the Steelers like old times, but kept it close, which saves the overall grade from a D. Running back Giovani Bernard and rookie wideout Tyler Boyd each lost a possession with a costly turnover in this matchup. As usual, between these two teams, the winner of the turnover battle wins the football game.
Score: Steelers 24, Bengals 16
Baltimore Ravens: B
The Ravens started off without a pulse and allowed their opponent to jump off to a 21-point lead. Of course, they were playing the Cleveland Browns. Subsequently, we continued to see wideout Mike Wallace rise from the ashes with two touchdown receptions. Wallace's efforts were then aided by special teams as kicker Justin Tucker's accurate leg kept the team in the game and propelled them to victory in the final 12 minutes. The Ravens ground attack didn't look impressive, but the offense held on long enough to stay close and seal the victory on special teams. Grinding out a victory will always earn solid marks.
Cleveland Browns: D
We can talk about the questionable taunting call on wideout Terrelle Pryor, but after a 21-0 start, the game shouldn't come down to a judgment call. Quarterback Josh McCown found first-round pick Corey Coleman in stride on two touchdown passes and running back Isaiah Crowell ran for 133 yards. There's also no excuse for Hue Jackson keeping the bulk of the offense going through an injured McCown throwing the ball. That's what happened, though. Moreover, the Browns defense surrendered too many yards to keep the Ravens off the scoreboard.
Score: Ravens 25, Browns 20
Houston Texans: B+
The Texans avenged a string of losses, which include a playoff defeat at the hands of the Kansas City Chiefs. Defense dictated this contest on Sunday in Week 2. The Texans recovered three fumbles in the first half to give them an early, hard-nosed advantage. Wideout Will Fuller logged another 100-yard performance as the perfect complement to DeAndre Hopkins. Quarterback Brock Osweiler threw two interceptions, but the good outweighed the bad. The Texans offense needs refinement, but the defense continues to lead them to victories. Thus, they are just on the verge of receiving top marks.
Kansas City Chiefs: C-
Quarterback Alex Smith uncharacteristically failed to take care of the football, which resulted in two lost fumbles. The ground attack continued to flourish, but the Chiefs couldn't find their wide receivers on a consistent basis. Cornerback Marcus Peters forced both of Osweiler's turnovers. Though, his efforts didn't provide enough to overcome the team's poor output on offense. The Chiefs only scored on field goals, which isn't the recipe for winning in the NFL. If Kansas City wants to win and get a higher grade, Smith simply has to be better all around.
Score: Texans 19, Chiefs 12
Denver Broncos: B
The Broncos defense continues to steamroll through the NFL's best quarterbacks. In Week 1, the front seven rang Cam Newton's bell time and again on the way to a win. This week, the Colts offensive line allowed five sacks. As a result, Indianapolis' passing offense never established a rhythm. Quarterback Trevor Siemian moved the ball when needed, but he falls into the game manager category of quarterbacks quite comfortably and easily. Fortunately for him, the defense scored and put the offense in good position with short fields.
Indianapolis Colts: F
The Colts can't escape an F this week. Andrew Luck failed to reach 200 passing yards and the rushing offense didn't provide much help against a rock-solid defense. The offensive line and the defense will continue to lose football games for this team with this kind of performance. This Colts defense gave up 34 points to a non-explosive offense with a first-year starter under center, who didn't throw a single touchdown pass. Opposing offenses will continue to shred the Colts' old defense without Vontae Davis and a pass rush. Even the return of Davis might only help this team but so much.
Score: Broncos 34, Colts 20
San Diego Chargers: A
Last week, the Chargers allowed the Chiefs to rally late, and they lost wideout Keenan Allen for the season. It's a definite loss for San Diego, right? Wrong. The Chargers scored 35 unanswered points through the first three quarters. San Diego played a complete game on both sides of the ball and shut out a talented offense for most of the game. If not for garbage time, the Chargers could've blanked their opponents with the kind of effort they put forth. Even better for San Diego, running back Melvin Gordon logged his first 100-yard game in a big 38-14 victory. If this team keeps this up, it could be A's all day in 2016.
Jacksonville Jaguars: F
The Jaguars garnered so much preseason hype with their acquisitions on defense and a strong draft. Yet, they couldn't string together chunk plays against a susceptible defense on the back end. T.J. Yeldon doesn't look impressive as the lone featured back. The defense doesn't have an excuse to allow 35 points in the first 45 minutes. Hey Jaguars, stop the reading the preseason press clippings' it's time to play. If only they could have gotten that message prior to playing in Week 2.
Score: Chargers 38, Jaguars 14
Tennessee Titans: B
The Titans slept walked through the first three quarters, but the defense kept the score close enough for a late comeback. It's not the recommended way to win games, but the Titans stuck to their offensive game plan, which includes high-percentage pass attempts and running the football. Eventually, it paid off with an exclamation point from veteran wideout Andre Johnson in the end zone. Running back DeMarco Murray ripped off the most explosive play with a 67-yard run. It certainly wasn't a pretty or highlight-filled win, but they fought to earn it and that deserves admirable marks.
Detroit Lions: C
Detroit didn't look terrible, but they allowed a win to slip away in the fourth quarter. As a team, the Lions committed 17 penalties, which gave away tons of free yardage. Wideout Marvin Jones played a vital role within the offense. He racked up eight receptions for 118 yards, but he can't do it alone. And it doesn't help their cause that they had two touchdowns called back due to penalties, either. With more help, the Lions could've run away with the game. Instead, they lose a close one late in the final quarter.
Score: Titans 16, Lions 15
Atlanta Falcons: A
The Falcons made a concerted effort to attack the safeties and linebackers in the middle of the field against the Oakland Raiders and it worked wonderfully for Atlanta. The tight ends racked up 10 catches for 180 yards and a touchdown. Quarterback Matt Ryan sat comfortably in the pocket without much pressure bearing down on him as he scanned the field. More times than not, he delivered strikes in the red zone. Running backs Devonta Freeman and Tevin Coleman combined for 29 touches and 139 rushing yards in a high-scoring matchup. This team simply handled their business on Sunday.
Oakland Raiders: D
The Raiders defense let the team down in consecutive weeks. This time, head coach Jack Del Rio couldn't clean up the mess with a gutsy late-game call. Though he won two challenges and converted on a fourth-down call near the goal line, even that wasn't enough to make up for shortcomings on the field. Ken Norton's defense allowed another 500-plus yards, which seems inexcusable for a defense with veteran additions and superstar-type talent. On a small bright note, Derek Carr tossed three touchdown passes and put together another awe-inspiring performance. Their quarterback saves them from abject failure.
Score: Falcons 35, Raiders 28
New York Giants: A-
We need to start respecting the Giants defense. There was reason to be dubious coming into the year, but not anymore. Defensive coordinator Steve Spagnuolo's group held their opponent to fewer than 300 total yards and won a 16-13 game against a prolific offense. Most predictions projected this contest as a high-scoring affair, but the Giants did their part in keeping the score relatively low. Moreover, Eli Manning and the offense got it done when it counted. Moreover, rookie wideout Sterling Shepard logged his first 100-yard performance and continues to turn heads within a well-known wide receiver group.
New Orleans Saints: C
The Saints couldn't push the ball through the end zone. New York's defense limited Drew Brees' big plays and didn't allow the underneath routes to stretch for big gains downfield. New Orleans failed to balance the offense with a productive ground attack. The Giants' revamped defensive line stifled running back Mark Ingram. He logged nine carries for only 30 yards on Sunday. Even if you have Brees, Ingram has to be better than that for New Orleans to succeed. The Saints also gave up a crucial touchdown on a blocked field goal.
Score: Giants 16, Saints 13
Dallas Cowboys: B+
Quarterback Dak Prescott finished another game without throwing a touchdown pass, but he connected with wideout Dez Bryant on seven passes for 102 yards. Expect those two to celebrate their first touchdown connection next week as their rapport blossoms. The Cowboys also limited their opponent's red-zone opportunities. Running back Ezekiel Elliott finished with another mixed performance. He lost a fumble, but found the end zone in consecutive weeks. Even still, Dallas gets solid marks for a respectable offensive showing and clutch defensive play at the end of the game to secure the win.
Washington Redskins: C-
The Redskins have so many offensive assets to drive up the score, but the team leaves so many plays on the field. Running back Matt Jones ran efficiently with the ball, but only registered 13 carries. As expected, the teammates have started to whisper about quarterback Kirk Cousins inefficiencies in the pocket, per Pro Football Talk's Mike Florio. Washington didn't lose terribly on their home field, but dissension after two games doesn't sound like a good sign going forward. That doesn't affect their Week 2 grade, but it might come into play down the road as it comes to fruition in the nation's capital.
Score: Cowboys 27, Redskins 23
Philadelphia Eagles: A-
If not for a Jordan Matthews drop and a late kick return on the special teams unit, the Eagles could've earned a solid A. Despite the late switch at quarterback due to the Sam Bradford trade, Carson Wentz performed up to par in the bright lights of Monday Night Football. The world saw what a young potential franchise quarterback looks like even with lesser weapons around him. With an aggressive defense, the Eagles could string together more wins than most people projected during the offseason.
Chicago Bears: F
Aside from a few throws to wideout Alshon Jeffery, quarterback Jay Cutler didn't look impressive before he left the game with an injury. Running back Jeremy Langford scored on a short burst for a touchdown, but he also lost his first fumble as a pro. The Bears' front seven looks improved on paper, but the Eagles simply came into the contest with a better game plan. Despite veteran defensive minds on the sideline, Chicago allowed an unassuming offense to put the game away with a big early lead.
Score: Eagles 29, Bears 14
Minnesota Vikings: A
The Vikings opened the new U.S Bank Stadium in victorious fashion with their new toy in Sam Bradford under center. Bradford formed an immediate bond with wideout Stefon Diggs and the Packers can't be fond of what that meant for their defense. He recorded nine catches for 182 yards and a touchdown. The second-year receiver carried the offense on his back without running back Adrian Peterson on the field due to suffering a torn meniscus. Matt Asiata and Jerick McKinnon were little relief. Fortunately, the defense only allowed 14 points to a top-tier offense while Bradford and Diggs did enough to earn a tough win.
Green Bay Packers: D
The Packers broke the ice at the new stadium with a touchdown score to wideout Jordy Nelson, but Green Bay didn't find the end zone again until the fourth quarter on a quarterback run. The Packers offense looked out of sorts and lost two fumbles, affected seemingly by the strength of the home team's defense. The Green Bay defense didn't allow Bradford ample opportunities to score, but head coach Mike McCarthy can't walk away with 14 points and expect to win many football games. Thus, things overall don't look great for the Pack in Week 2.
Score: Vikings 17, Packers 14
Carolina Panthers: B+
On Cam Newton's first pass of Week 2, he threw an interception. Nonetheless, the Panthers recovered from an early bump in the road to roll the opponent out of the stadium with a 19-point win. The Panthers held the ground attack under 70 rushing yards, which rendered the opposition one dimensional. Despite losing running back Jonathan Stewart to an injury, Fozzy Whittaker logged his first 100-yard game. Wideout Kelvin Benjamin and tight end Greg Olsen combined for 12 catches for 230 yards and three touchdowns against a leaky secondary. It was an impressive showing for a team needing to land on their feet.
San Francisco 49ers: C-
No one felt the 49ers stood a decent chance at winning this game. The early interception provided a glimmer of hope, but the Panthers proceeded to quickly snatch it away. Quarterback Blaine Gabbert continued to show improvements, but he also threw two interceptions. Tight end Vance McDonald put one highlight on display with a 75-yard touchdown reception to pull the 49ers within six during the fourth quarter. Overall, the 49ers didn't have an answer for the Panthers' passing offense and that cost them a win. Still, this was far from a poor showing from the Bay Area men.
Score: Panthers 46, 49ers 27
Arizona Cardinals: A
Bruce Arians and the Cardinals bounced back with a near flawless performance at home. The offense scored on flash plays, the defense returned an interception for a touchdown and almost pitched a shutout. Arizona moved the ball with balance downfield utilizing the ground attack as a supplement to the chunk pass plays downfield. Quarterback Carson Palmer only completed 18 passes, but he threw with efficiency. This is what we expected from the Cardinals in Week 1. It may have been a week late, but it was every bit as impressive as we thought it'd be.
Tampa Bay Buccaneers: F
The Buccaneers started the season with an impressive road win, but didn't have the energy on the second road trip. It's tough to ask a young team to start the season with consecutive road games. It's expected the young Bucs would drop at least one game, but they didn't show anything at Arizona. Quarterback Jameis Winston threw four interceptions and a defender popped his gold chain in a small scuffle, which put a cap on a bad day. Tampa Bay didn't have an answer for any of the Cardinals offensive weapons hence a 40-7 blowout loss. Definitely a bad day for this team, but also surely not a defeat where all is lost moving forward.
Score: Cardinals 40, Bucs 7
Los Angeles Rams: B-
By far, the Rams finished with the ugliest win during Week 2. On the bright side, the people in Los Angeles saw their local football team win a game for the first time in nearly 22 years. Los Angeles kicker Greg Zuerlein went 3-of-3 on field goals to propel his team to victory over a division rival. Quarterback Case Keenum didn't provide much optimism with his zero-touchdown performance, but who's going to scoff at a victory after an embarrassing shutout loss? Certainly not the City of Angels, who will gladly take a B+.
Seattle Seahawks: F
The Seahawks earn a rare failing grade. Typically, they match up poorly against the Rams, but Sunday's performance hit an all-new low without a touchdown score and just three points on the board. Rams head coach Jeff Fisher muddied the game and the Seahawks never gained ground or momentum in a physical 60-minute slugfest. The Rams also managed to take down quarterback Russell Wilson twice on a bad ankle. Of course, his lack of help on the offensive line wasn't doing him any favors at all. After two abysmal offensive performances, what's Seattle's offensive identity? I'm not sure even they know.
Score: Rams 9, Seahawks 3
This article originally appeared on