NFL roundup: Luke Kuechly carted off the field in Panthers win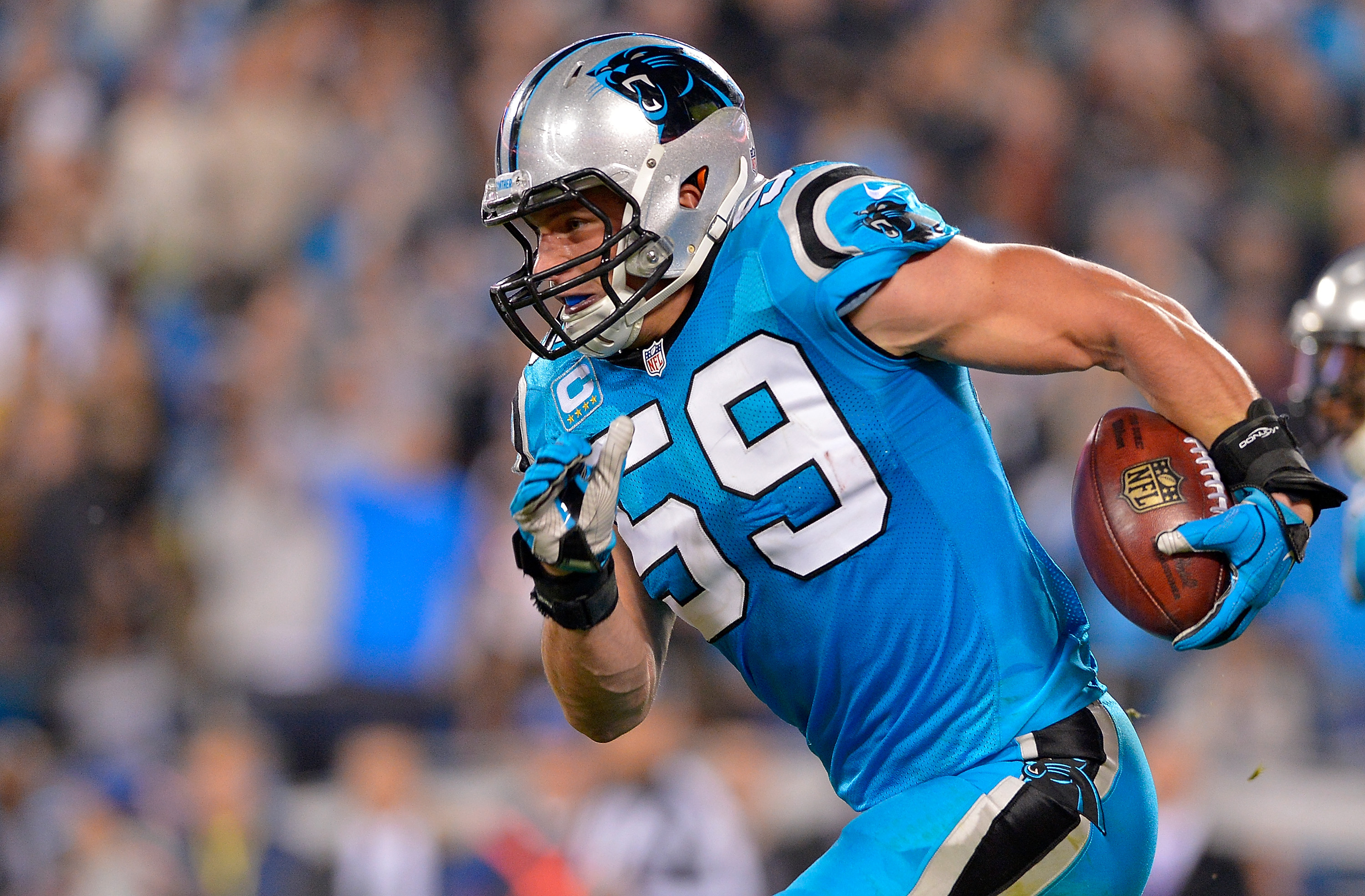 The Carolina Panthers kicked off Week 11 of the NFL season with a win on Thursday night, but saw their star linebacker carted off of the field.
The Carolina Panthers got their revenge on the New Orleans Saints on Thursday night, holding on for a 23-20 victory. In Week 6, the Panthers erased a 21-0 deficit against the Saints in the Superdome, only to lose on a late field goal  by Wil Lutz. However, it was not all rainbows for the Panthers on Thursday night, as star linebacker Luke Kuechly was carted off of the field with a concussion.
Speaking of injuries, the New England Patriots may actually be without Rob Gronkowski this week. The star tight end was injured during the team's Sunday Night Football loss to the Seattle Seahawks, and has missed practice this week. If he cannot go, expect a big dose of Martellus Bennett on Sunday against the San Francisco 49ers.
During practice before he gave him emotional speech about conceding the starting quarterback job to Dak Prescott, Tony Romo actually asked if he could win the starting job back. However, after seeing the team's response, he knew that the team was Prescott's for the long haul. Romo will serve as the backup to the rookie, who has led the Cowboys to an 8-1 record this season.
Despite a Bleacher Report story that said Jay Cutler has lost the Chicago Bears locker room, the embattled starter told that was not the case. Cutler, who missed a lot of time this season with a thumb injury, came back strong in his first start two weeks ago against the Minnesota Vikings. However, last week he looked awful against the Tampa Bay Buccaneers, throwing two interceptions in a 36-10 loss.
NFL commissioner Roger Goodell put in his two cents about the potential moves of the San Diego Chargers and Oakland Raiders on Thursday. Speaking during the groundbreaking ceremony on the Los Angeles Rams new stadium, Goodell said it would be ideal if the two teams just stayed where they are. The Chargers are expected to try to move to Los Angeles as well, while the Raiders may look to move to Las Vegas.
This article originally appeared on