NFL: Adam Schefter Signs Extension with ESPN That Includes Basketball Coverage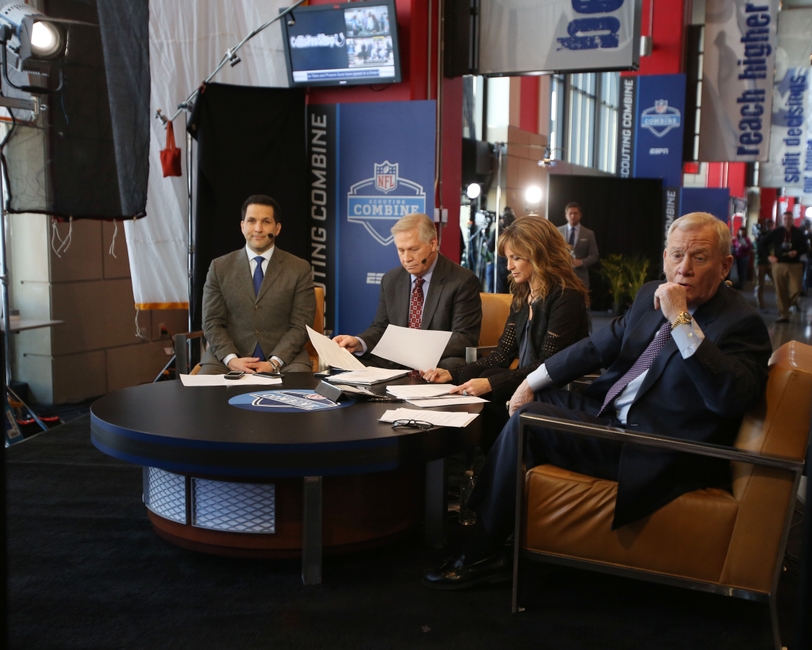 Expect to see even more Adam Schefter and his six phones, even court-side
ESPN has extended the contract of NFL insider Adam Schefter, and has increased his role within the company.
According to sources familiar with the new deal, Schefter will serve as a basketball sideline reporter when his workload is not as heavy during the season.
Schefter will also get a new podcast that could debut as soon as next month.
Most importantly for Schefter will be that he will have the opportunity to attend NFL games and work the sidelines. Schefter often noted that he only attends one football game a year (the Super Bowl) and that he wished he could travel outside the office more.
ESPN most likely kept Schefter from moving to another major competitor, most likely being Fox Sports. Ian Rapoport has already taken over the NFL Network, and various other "insiders" have flocked to work for the NFL.
With names such as Bill Simmons, Colin Cowherd, Keith Olbermann, Jason Whitlock, Mike Tirico, and Chris Broussard leaving the company, ESPN needed to keep their prized possession in-house.
(Notice I didn't mention Skip Bayless as a major loss for ESPN.)
Seeing Schefter on the sidelines and court-side should be an interesting spin for ESPN. He is a very likable person who does a fantastic job, and has a tremendous story behind his family life.
While baby-face Field Yates continues to be a rising star in the world of NFL insiders, no one can out-work Adam Schefter.
This article originally appeared on