Why the Baltimore Ravens are always a nightmare for Tom Brady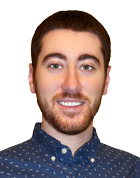 When it's all said and done, Tom Brady will undoubtedly go down as one of the two or three best quarterbacks in NFL history – if not the greatest of all time. He has the numbers, the accolades and the Super Bowl rings to warrant that status and has led the Patriots to double-digit wins in every season of his career but one.
Considering his stellar record (201-63, including playoffs), he's obviously one of the toughest quarterbacks to beat on any given week. He has a losing record (in the regular season) against just two teams in his career, with those teams being the Seahawks and Broncos. Not surprisingly, they also boast two of the best defenses in football.
Let's not forget about another team that has given Brady fits throughout his career, though: The Baltimore Ravens routinely play Brady well, and that trend will continue Monday night.
In his career, Brady is 7-3 against the Ravens. He's 2-2 against them in the playoffs, and though his record is still decent against a perennially strong defensive team, his numbers aren't nearly as spotless. Including the postseason, Brady has 12 touchdown passes and 11 interceptions in those 10 games. He's been sacked 20 times by the Ravens, proving that they don't have trouble getting to the quick-releasing quarterback.
The most alarming statistic in Brady's career against the Ravens is his completion percentage. He has completed just 210 of 393 passes against Baltimore, or 53.4 percent. By comparison, his career mark is 63.7 percent. He doesn't have a worse completion percentage against any other team, and his 83.6 passer rating in the regular season against Baltimore is the fourth-worst of his career.
So, it's fairly obvious that the Ravens have Brady's number, despite his still reeling off seven wins in 10 games. Football is a team sport, and wins aren't always the direct result of a quarterback's play, so it is certainly possible for a team to have the formula for limiting the future Hall of Famer – and the Ravens absolutely do.
What is that formula? Let's take a look.
The Ravens play a physical style of defense. They always have and they always will. That alone is a huge factor in knocking Brady off his game. The Giants did it in the Super Bowl, the Seahawks did, too. It's a big the Ravens are No. 1 against the run this season (by a wide margin), while also ranking first in overall defense. Their secondary is unheralded and lacks the star power of, say, Seattle's or Denver's pass defense, but it gets the job done. Jimmy Smith is playing well, Eric Weddle has improved after a disappointing 2015 season in San Diego, and Lardarius Webb has made a seamless transition to safety. As a result, the Ravens are fifth against the pass this season after being 10th last year.
But the secondary isn't Baltimore's key to rattling Brady. That's the pass rush's job. Hitting Brady early and often is the key to limiting his production, and it's been proved by the Giants, Seahawks, Broncos and every other team with a physical pass rush. The Ravens don't blitz Brady, but that doesn't mean they don't get pressure on him. They just do it by rushing four instead of five or six. This allows Baltimore to drop seven into coverage, thus making Brady's windows significantly tighter to throw into.
According to ESPN, when the Ravens use four pass rushers against Brady, he completes 55.9 percent of his passes. He has seven touchdown passes and all 11 of his interceptions on those plays, which is telling in its own right. Against the Ravens' blitz, Brady completes 67 percent of his passes and has a passer rating of 103.2.
Brady is a quick-release quarterback who loves to get the ball out of his hands quickly. Patriots offensive coordinator Josh McDaniels devises game plans that make for short, easy throws to shifty receivers like Julian Edelman and Danny Amendola, as well as running backs Dion Lewis and James White. Considering how fast he releases the ball, blitzing him only makes things worse. It opens up his throwing windows while he's still able to get the ball out before the rush gets there.
The Ravens will likely steer clear of blitzing Brady on Monday night, and they should. They have a stout front four with the likes of Terrell Suggs (eight sacks) and Timmy Jernigan (five sacks) leading the team in sacks. Lawrence Guy and Brandon Williams provide some strength and size up the middle, which could give the Patriots' interior line issues in pass protection.
If they can pressure Brady the way they have in recent years by rushing just four, they'll have success. Their corners can play press-man coverage while Weddle matches up well with tight end Martellus Bennett. Not having Rob Gronkowski in a game like this hurts the Patriots significantly, and I believe this will be the first time it really shows this season. The Ravens will continue their track record of giving Brady trouble, and it'll be the key to them coming away with a victory.