Latavius Murray explains why he won't wear No. 28 for the Vikings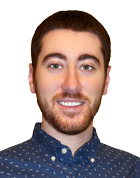 The Minnesota Vikings filled the gaping hole left by Adrian Peterson on Thursday, signing Latavius Murray to a three-year deal. The former Raiders running back isn't a seven-time Pro Bowler or former league MVP, but he is a solid player and should bring a spark to Minnesota's anemic running game.
What he won't do is replace Peterson. Not with his statistics, and certainly not with his jersey number. Murray made that clear in his heartfelt message to Vikings fans, saying he never even thought to don the No. 28 — his number with Oakland — in purple and gold.
In the post, Murray says he wore 28 to honor longtime former Jaguars running back Fred Taylor. However, when he retired, Murray stuck with the number for Peterson, who was the best back in football at the time.
On Thursday, Murray said he will wear No. 25 in honor of his best friend who passed away last year.
Murray doesn't want Vikings fans to think he's coming into Minnesota trying to replace Peterson, because no one can do that. He's simply trying to be the best player he can be for his new team.