Jets Rumors: Absurd Asking Price for Sheldon Richardson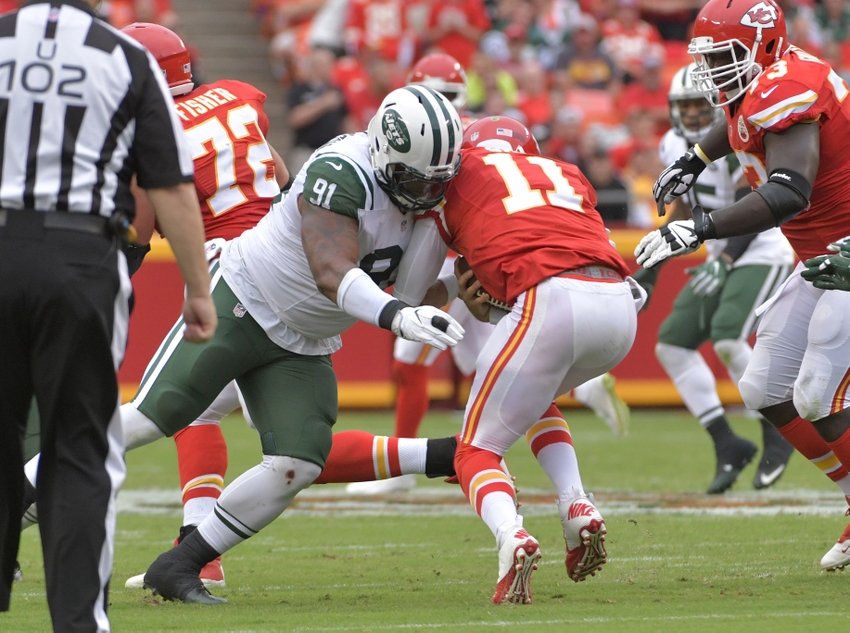 Recent New York Jets rumors have emerged about what their asking price was for Sheldon Richardson at the trade deadline.
Prior to the NFL trade deadline, New York Jets rumors were about them looking to move Sheldon Richardson. The Jets and the Dallas Cowboys had discussions about Richardson, but the asking price was pretty ridiculous according to the star-telegram.
According to the report, the Jets were looking for a first round pick in either the 2017 or 2018 NFL Draft for Richardson. While Richardson is a talented player, that asking price was just simply absurd.
The Cowboys certainly had a need for Richardson along their defensive line, but this would have been a crazy trade for them to make. Richardson has already had multiple issues off the field which has resulted in suspensions, and he also is going to be due for a new contract soon.
Dallas has had a lot of success this season because of their good drafting in recent years. The decision to build a strong offensive line through the draft has given the Cowboys the foundation for a really good offense led by rookie Ezekiel Elliott.
While Richardson may have improved their somewhat suspect defense, he certainly isn't worth a first-round pick. Due to the Jets having Leonard Williams and Muhammad Wilkerson, Richardson has become expendable.
This season has proved that the Jets have needs in other areas, and moving Richardson could help them begin to address those needs. While having a strong defensive line has been good for the Jets, they would still have that even if Richardson is moved.
Since the Jets were willing to trade Richardson at the trade deadline, expect to see them also try to move him in the offseason. The asking price of a first-round pick for Richardson is ridiculous, but the Jets can certainly move him for a valuable asset if they choose to.
More from Empire Writes Back
This article originally appeared on