Jaquiski Tartt returns to 49ers starting lineup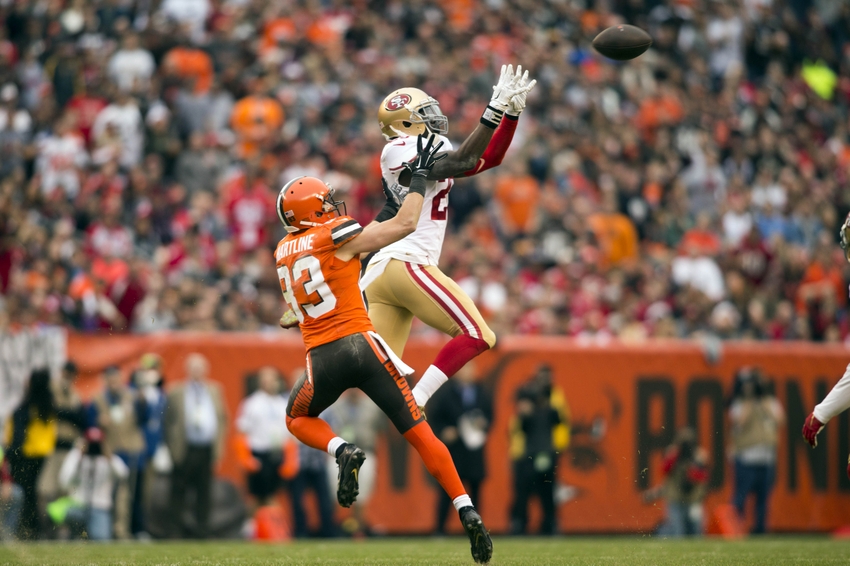 Jaquiski Tartt was one of few bright spots on the San Francisco 49ers last season. With Eric Reid's season-ending biceps injury, Tartt will once again get a chance to show his stuff on the field.
Jaquiski Tartt played relatively well at safety last season for the San Francisco 49ers in place of an injured Antoine Bethea. Tartt gets another chance to start in the secondary this season in place of Eric Reid, who was placed on injured reserve this week after tearing his bicep.
Tartt, a 6 foot 1 inch, 221 pound second year safety out of Samford, has plenty of upside for a young 49ers defense. This is his chance to show it. Tartt will need to have a good rest of this season to prove he belongs in the future of the 49ers secondary.
As one of the few apparently good picks of GM Trent Baalke's tenure, a good finish to this season by Tartt could also play a role in Baalke keeping his job. There have been no indications from the 49ers that Baalke's job is in jeopardy, however.
With the 49ers season already in the gutter at 1-9, this is the time to start evaluating players and look toward the future. That is, if the evaluators are even part of the 49ers next season.
Tartt has two years remaining on his contract and will likely be back with San Francisco next season. If he wants to prove his worth as a starter, however, this is the time.
This article originally appeared on