J.J. Watt is finally back at Houston Texans practice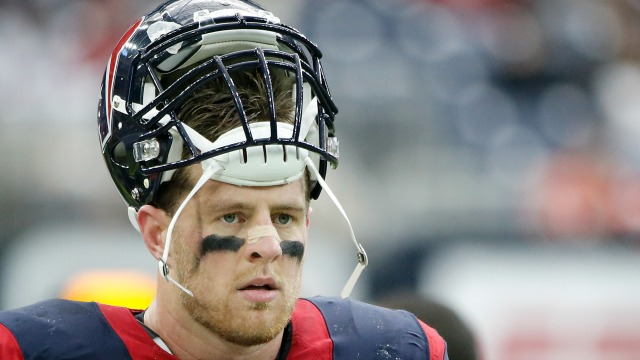 Houston Texans defensive end J.J. Watt predicted last week that he'd participate in his first offseason practice soon, and he made good on that forecast Monday.
Watt, the NFL Defensive Player of the Year in three of the past four seasons, had surgery in January to repair core muscle tears that hindered him in 2015. Those muscles looked just fine as Watt took the field with some high leg kicks Monday.
J.J. Watt batted away a Brock Osweiler pass in his first practice back from offseason groin surgery

— Aaron Wilson (@AaronWilson_NFL) June 6, 2016
Watt finished last season with 17.5 sacks but played all 16 games and one playoff loss with no fewer than five torn core muscles.
The Texans have to be pleased that their best player could be even better in 2016.