Enjoy Marcus Peters while you can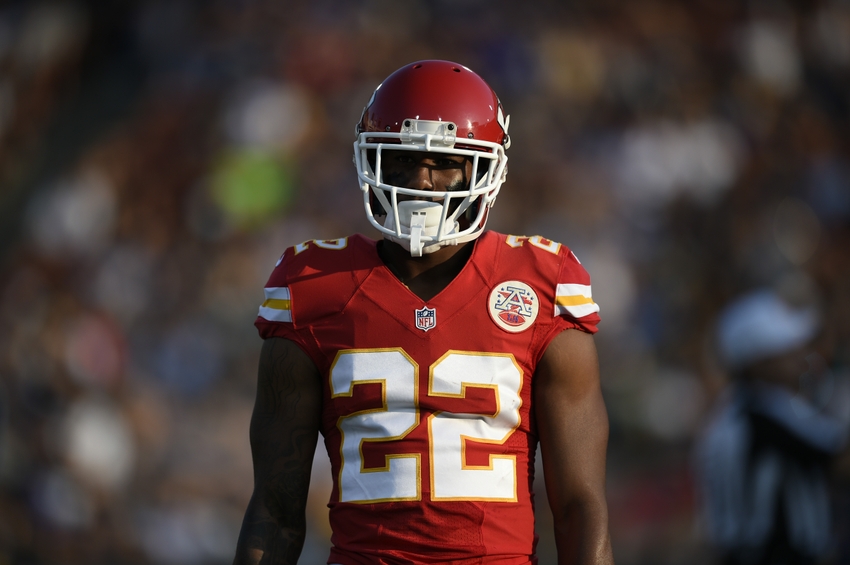 The Kansas City Chiefs have a rare gem in Marcus Peters.
Marcus Peters is a fleeting comet. He is one of the great, blinding lights of the National Football League, but like all good players, will be gone in a flash.
Peters could last 15 seasons and end up in the Hall of Fame, and we will be sitting around saying it seemed like yesterday he was a rookie. Hell, it already feels ages ago when the Chiefs general manager John Dorsey took what was presumed to be a major gamble on a kid who got thrown off his college team.
All this seems premature now. Peters is 23 years old and in the start of his second NFL season. It feels like he has forever ahead of him, and hopefully there is so much more. If his 19 regular-season games are any indication, we could be looking at one of the greatest corners to ever play, so soak it in. Don't be the one who took it for granted, only to look back and long for another chance to appreciate the greatness.
To realize what Peters has done to this point in his maturation is to understand greatness rarely seen before. While the 2015 first-round selection gets beat on occasion and could use a tranquilizer dart when his emotions run high, he is the ultimate game-changer. After thefting Ryan Fitzpatrick twice on Sunday, Peters already has 12 interceptions in his regular-season career.
He's so good, the New York Times is writing about him. The piece notes that Peters began his professional journey with an interception of Brian Hoyer on his first snap. He then amassed a league-leading eight interceptions as a rookie and helped the Chiefs into the postseason. In Kansas City's first playoff win since 1993, Peters had an interception. After the year was over, he went to the Pro Bowl, and picked off another pass.
In the aforementioned New York Times piece, Chiefs star linebacker Derrick Johnson talked about the budding wunderkind.
"They're going to have to stop throwing to his side or he is going to have 100 interceptions," Johnson said with a smile.

"He's the ultimate competitor. He's harder on himself than anybody else. That's the best thing about him, as a young player — he doesn't let anything slide."
The last player to amass 10 interceptions in a season is Everson Walls, who did so with the Dallas Cowboys as a rookie in 1981. Peters has four in three games, and he's shown no sign of slowing down.
To truly comprehend how incredible his knack for nabbing the football is, consider this: Deion Sanders didn't have 12 interceptions until midway through his third season. Darrell Green didn't get to that point until the end of his fourth campaign. Paul Krause, who holds the all-time record with 81 picks, had three seasons with eight or more. Peters already has one such campaign and is halfway to another.
As incredible as his rookie season was, the start to his second is even more so. Teams are well-aware of his ball-hawking skills, and he's still getting there. Despite being the clear No. 1 corner on the team, Peters is making quarterbacks pay the price.
At this point, he doesn't cover to the level of Patrick Peterson or Richard Sherman. Yet Peters might be more valuable than either, because he changes the game. Nobody strikes more fear into an offense than a player who can completely flip the script. If nothing else, the second-year Oakland native is a master of that.
When it's all said and done, Peters might be one of the best ever. Don't miss a moment.
More from Arrowhead Addict
This article originally appeared on