Cody Kessler proving he is not the answer at QB for the Browns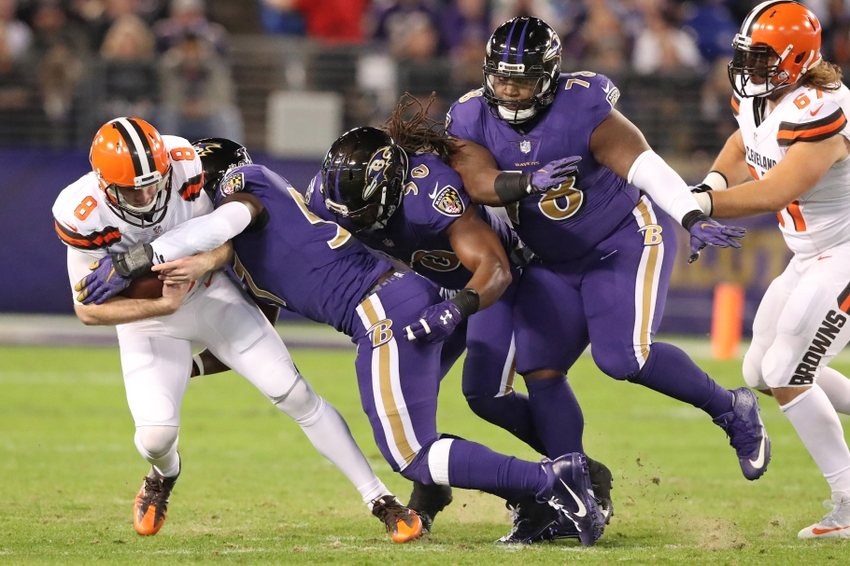 Cleveland Browns quarterback Cody Kessler is a nice player to have on the roster, but as the weeks go by it is clear he is not the longterm answer as a starting quarterback.
It has been two days and fans are still a bit grumpy about head coach Hue Jackson's decision to bench quarterback Cody Kessler during Thursday night's loss to the Baltimore Ravens.
The question, though, is why?
Kessler was not exactly the mastermind of an offensive explosion during his time on the field, having led one scoring drive that covered 75 yards. On the other five drives that Kessler was at quarterback, the Browns totaled 52 yards of offense.
The move to bench Kessler looked worse than it actually was after Josh McCown threw two interceptions, turned the ball over on a fumble, and was sacked three times in the second half, but that doesn't excuse the fact that Kessler was playing poorly.
The poor showing against the Ravens was a carry over from the previous game against the Dallas Cowboys, when the Browns had 28 yards of total offense in the second half. In the last six quarters with Kessler at quarterback, the Browns have scored 17 points, had 127 yards of total offense and are just two-of-17 on third down.
We're not talking Bernie Kosar in his prime here.
With each passing week it becomes clearer what Kessler is as a quarterback. He is a player that won't make mistakes, always a positive when you have a defense that needs to stay off the field as much as possible, and will complete a high percentage of his passes.
More from Dawg Pound Daily
But he is also a quarterback that can't throw the ball downfield and who holds onto the ball far too long.
In other words, he is looking more and more like a nice option as a backup quarterback, but should have no role as the starter on a team that is looking to win.
That comes with a bit of a caveat, however, as the offense as a whole is not very good.
After starting the season with 394 rushing yards in the first four games – and hearing talk that his career was renewed – Isaiah Crowell has turned back into the same running back he was his first two seasons. In his past six games, Crowell has rushed for a total of 157 yards and averaged just 2.6 yards per carry.
The receivers are not helping the cause, either, as Terrelle Pryor is the only consistent threat in the passing game. But his production hasn't always matched up to the fan hype, however, as Pryor has totaled less than 50 receiving yards in five of his past seven games.
It is fair to wonder, however, if Kessler is being hurt by the lack or production around him, or if his limitations as a quarterback are the cause of the offensive woes.
Jackson benching Kessler was a bit odd, but in the long run probably does not hurt anything. (Although it is a bit odd that Jackson wants Kessler to throw deep when that is simply not part of his game and everyone knew that prior to the draft.) This season has always been about evaluating the roster, rather than winning games, and figuring out what needs to be done come next spring with a valuable bounty of draft picks.
Even with his limitations, there is nothing wrong with playing Kessler for the season's final six games. Playing McCown, or even worse Robert Griffin III, over Kessler would serve no real purpose.
But if all that evaluation leads to any conclusion that involves Kessler as the starter past this season, then Jackson is going to face far more serious questions than he did this week.
This article originally appeared on