Adrian Peterson sends cryptic tweet about the Giants' recent moves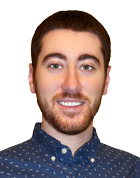 Adrian Peterson's name has become synonymous with the Minnesota Vikings, having spent all of his time in Minneapolis. His tenure with the franchise is likely to come to an end this offseason, though, considering his cap hit will be $18 million if he remains on the roster.
Knowing the situation he's facing, Peterson has been open about discussing his future. Last month, he mentioned the Giants, Buccaneers and Texans as teams he'd be interested in if the Vikings release him.
The Giants are the most interesting team mentioned, especially considering they just released Rashad Jennings. Peterson found that notable and sent a cryptic tweet about it.
The Giants been making some interesting moves.

— Adrian Peterson (@AdrianPeterson) February 16, 2017
It's unusual for a player to comment on another team's offseason moves. It's even more unusual that a player of his caliber would take to Twitter to share his thoughts.
The Giants have a clear need at running back after struggling to run the ball in 2016, and Peterson would be a good fit if they could woo him with a short-term, team-friendly contract.