49ers' Carlos Hyde: Injured Again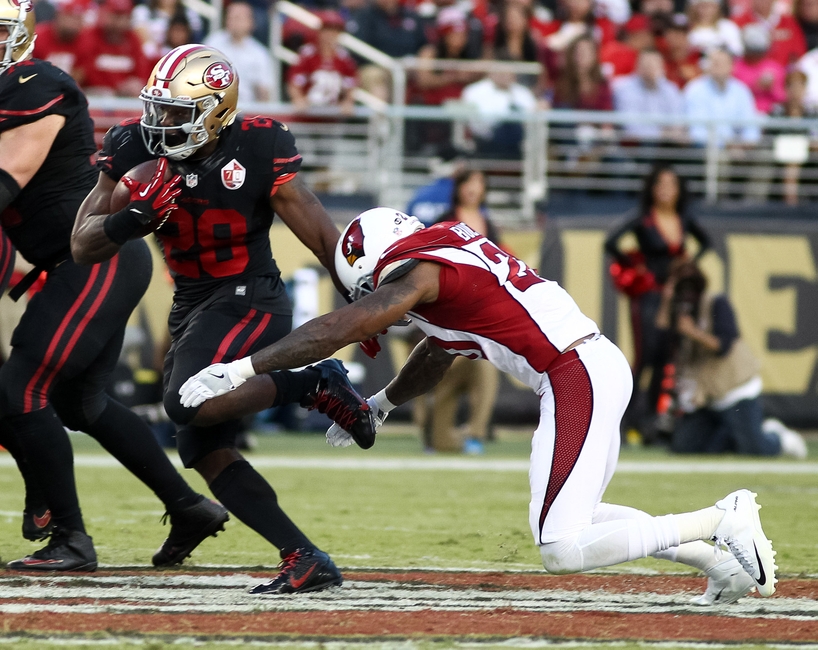 It was only a matter of time before San Francisco 49ers running back Carlos Hyde found himself missing time due to injury. That time has now come. The Ohio State product is a very good NFL running back, but if he cannot stay healthy the 49ers may need to bring in someone else.
Carlos Hyde is a very good running back. He is one of the few bright spots on a San Francisco 49ers offense that cannot seem to do anything, no matter who is playing quarterback.
Hyde may not have the greatest statistics every game, but no running back can expect to average five yards per carry when the defense knows the run is coming.
But, just like in his first two seasons, Hyde once again finds himself on the injury report and missing games due to injury. This year it is a shoulder injury. Last year it was a foot injury. The year before it was his back and ankle.
Hyde can't seem to stay healthy.
Playing running back in the NFL is a difficult and physically-demanding job. Running backs take a pounding regularly — be it running up the gut or stopping a much-bigger defender from sacking the quarterback.
More from Niner Noise
It doesn't help that the 49ers backup options are Shaun Draughn and Mike Davis, two less-than-spectacular backs.
Which brings me to this last point: Hyde needs to stay healthy, yes. But if the 49ers want that to happen, perhaps they should bring in a second back — who is actually good — to share the load.
This article originally appeared on