A horse for the ages: Catching up with the remarkable Lava Man
On Aug. 13, 2004, Doug O'Neill put in a $50,000 claim on a gelding named Lava Man for STD Racing and Jason Wood. What happened over the next five years became a real life fairytale.
Lava Man placed in the top three in five of his eight stakes races over the next nine months, including in the Grade 1 Malibu Stakes. But in June 2005, he scored his first graded stakes victory in the Californian Stakes and there was no looking back.
For the next two years, Lava Man terrorized any horse who dared race in California's handicap division. After the Californian, Lava won eight graded stakes races in the state with seven of them at the Grade 1 level. Among his accomplishments during that time: three Hollywood Gold Cups, two Santa Anita Handicaps, and the 2006 Pacific Classic — all on dirt — in addition to the Grade 1 Charles Whittingham Memorial Handicap on turf.
A popular horse because of his humble beginnings, Lava Man often is credited for bringing Doug O'Neill into the national spotlight as a trainer.
"Lava Man was key in bringing the O'Neill barn to the minds of racing fans, and certainly accomplished a great deal in his time as a racehorse," said Sharla Sanders, operations manager for Doug O'Neill Racing Stable. "People connected with his 'blue collar' beginnings and followed his career with enthusiasm. Lava Man gave 100 percent all the time, even when he shipped out of state or the country. He never duplicated the same success outside of [California], which is too bad because we feel that he should be considered for the Racing Hall of Fame. Whenever you have a star in the barn, owners are more likely to bring you their horses to train. So Lava Man has been significant in the career development of Doug."
But while Lava Man continued to race after his 2007 Hollywood Gold Cup, he never saw the winner's circle again. The gelding didn't seem to enjoy California's transition to synthetic surfaces or switching to turf full time and only hit the board twice in six races from August 2007 through July 2008.
After undergoing stem-cell therapy during what had been billed as a retirement, Lava Man attempted a comeback in December 2009. However, after finishing seventh in that comeback race, he was retired from racing for good.
Since his retirement from the track, however, Lava Man has transitioned into a new career.
These days, the gelding is still in O'Neill's barn as a pony horse and was the horse who accompanied I'll Have Another to the track during his 2012 Triple Crown campaign.
While I'll Have Another was the one racing for history during that time period, Lava Man was a worthy challenger to the Kentucky Derby and Preakness winner in terms of popularity. Lava Man was one of the first Thoroughbreds to be seen on Twitter and Sanders credits that as part of his appeal.
Whenever you have a star in the barn, owners are more likely to bring you their horses to train. So Lava Man has been significant in the career development of Doug.
Sharla Sanders
"People that normally would not have had the opportunity to see him were treated to his presence, and he captivated many fans in Kentucky, Maryland and New York," Sanders said. "He's an 'everyman's horse.' It's hard to put into words, but he was often more popular than I'll Have Another. The advent of social media helped to create a persona that people have grabbed on to. A long-standing storyline is Lava Man trying to get a recliner from Doug as his reward for his work in 2012. He has asked for a flat screen TV, he calls room service on the road, talks about inflight movies, etc., and people love it."
But even with his social media presence and I'll Have Another's retirement, Lava Man still has to work. From the time the first set of racehorses from O'Neill's barn hits the track until 10 a.m., Lava Man "coaches" the racehorses on the track before a bath and being walked to cool down.
"He is then allowed to graze on the grass for a few minutes while he is walked around to cool out/dry off," she said. "Oftentimes, Lava decides that the 'walk' will be extended, which really means that it's a showdown to see how long the poor hot walker has to stand around until Lava decides to move. He is fed and then relaxes the rest of the day."
Lava Man still gets frequent visitors and gifts, and has a special connection with a Make-A-Wish child named Hope Hudson.
Hudson's wish was to meet Lava Man, something she was able to do during Kentucky Derby week in 2012. That encounter has turned into a lasting relationship between the girl's family and the O'Neill barn.
Of course, Hudson isn't Lava Man's only admirer. The barn has been told about fans who've gone to extreme lengths to make sure they wouldn't miss a race during his career.
"Whenever HRTV or TVG show documentary pieces on him or re-play races, we receive notes, emails and messages about what an incredible racehorse he was. We have fans that didn't get married or go to weddings on the day that he would run. You hear all kinds of things," Sanders said.
Lava Man has also turned into an ambassador for Thoroughbred racehorse aftercare.
Lava Man's halters and shoes have been sold at auction to benefit multiple aftercare programs, and the barn helps with events that promote the retirement of ex-racehorses. Lava Man also has taken his turn as a racehorse-turned-showhorse, competing in a 2013 show for off-track Thoroughbreds, and winning all the classes in which he competed.
Lava Man doesn't get as much time in the spotlight as he did as a racehorse, but fans have still been able to see him on the track in his second career. In addition to ponying I'll Have Another during his Triple Crown campaign, he ponied Goldencents to the gate in last year's San Felipe Stakes as well. He participated in the Hollywood Gold Cup when he led the post-parade during the race's final running in 2013.
The attention Lava Man gets during his public appearances lets him keep the ego he developed when racing, and that is still evident to those around him.
"To this day, Lava Man has moments where he seems to remember his accomplishments and can have an attitude," Sanders said. "It's really Lava's world; we are just living in it. [Barn foreman] Sabas [Rivera] is the only person that rides him and to this day, at the age of 13, he looks like he could race, so his temperament is still very much of a racehorse. Lava has some quirks, and will give you that look and you know it's probably going to be a bit of bumpy ride for the day."
When transitioning from racehorse to pony, Lava Man learned where the barn stored the grain and would help himself to it every morning. But as the barn quickly found out, the routine made him return to his racehorse roots.
"When we were at Hollywood Park, he discovered that the feed bin was along the route to the wash rack, and as part of his transition from racehorse to pony, he was given a little grain," said Sanders. "Eventually, he figured out where the grain was stored, and once the tack was taken off of him, he would proceed on his own to the feed bin, flip open the lid and help himself to some grain. The problem with too much grain is, well, his personality would amp up. So he isn't allowed to do that as much anymore. But once in a while, he gets a treat and flips open a bin."
While Lava Man has been retired from racing for nearly five years, the barn is still grateful to have him around. It is easy to see just how many lives Lava Man has impacted and how loved he is in his second career.
"It's truly a blessing to continue to have him in the barn each day, and to be able to see how he touches lives," Sanders said. "It makes you want to continue to protect his legacy and, at the same time, share him with others."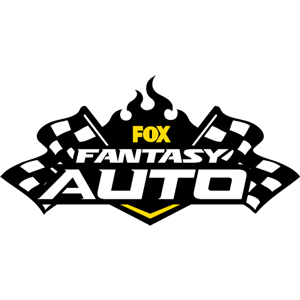 FOX Fantasy Auto
Form a Racing Team, Compete for Prizes
Play Now!