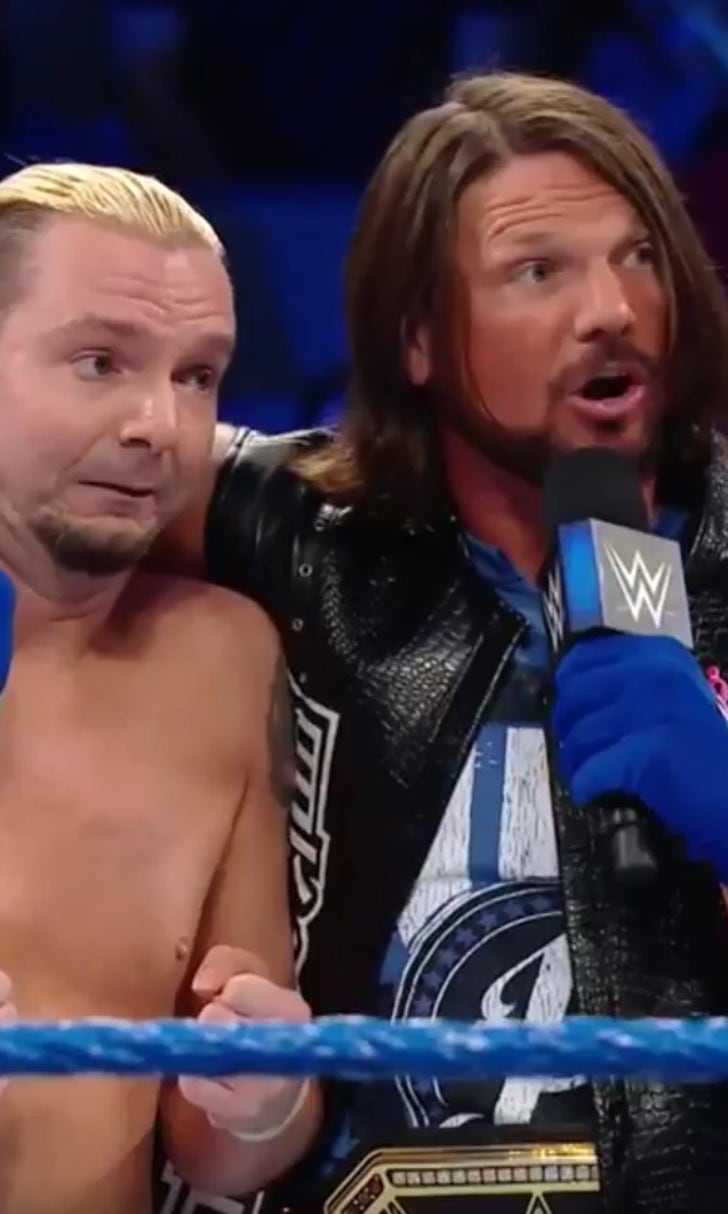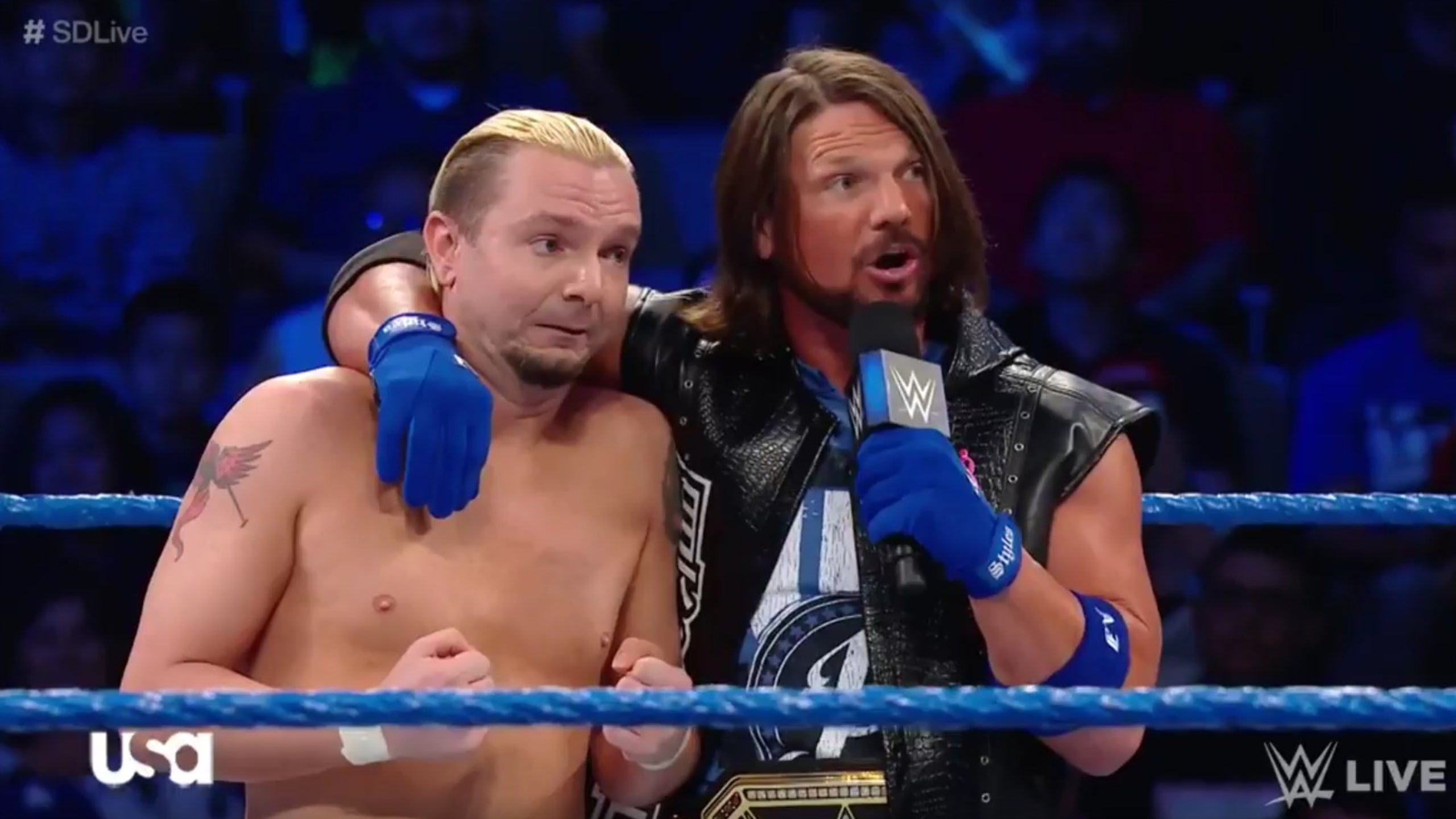 The WWE World Champion just lost to a guy who looks like this
BY foxsports • October 11, 2016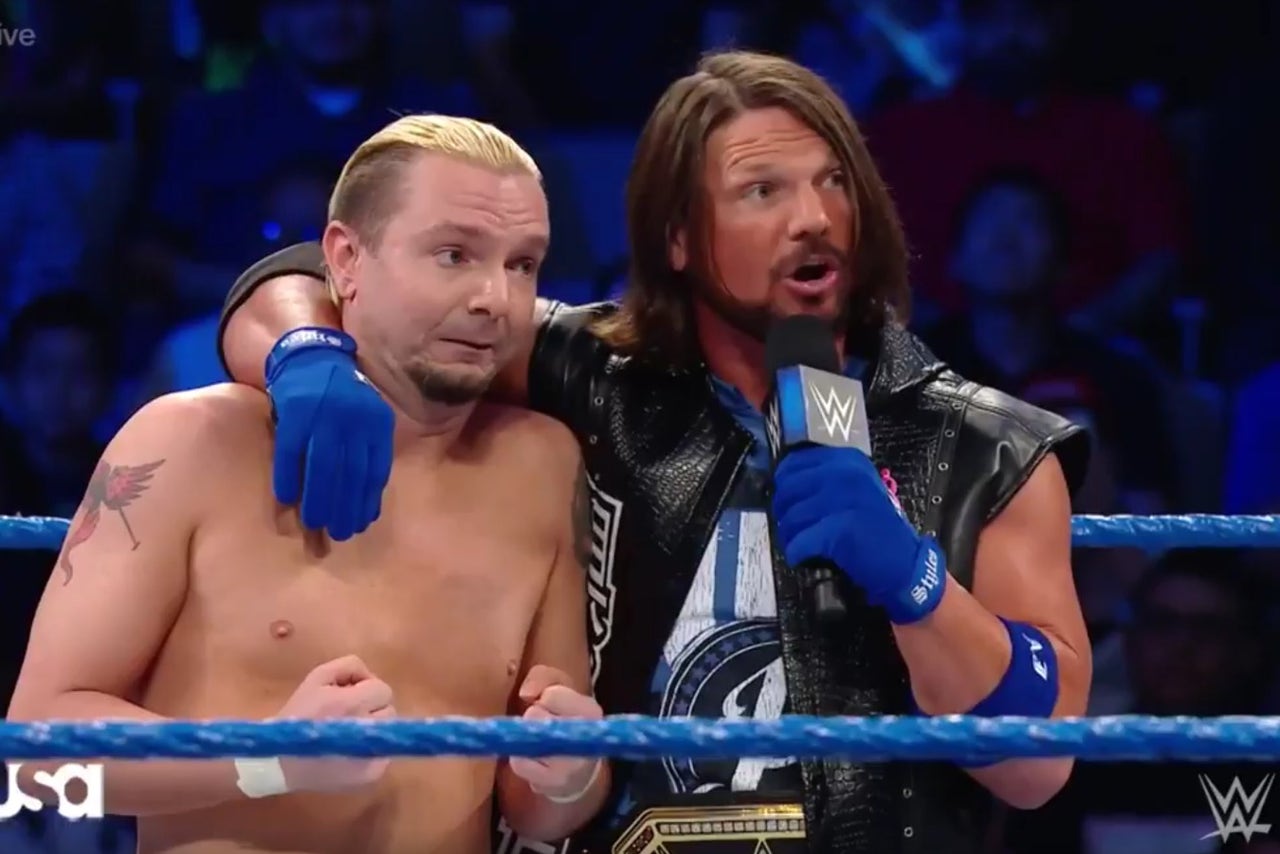 WWE has revived squash matches against local competitors since the brand split, and each week we usually see unstoppable monsters like Braun Strowman or Nia Jax annihilate a hilariously overmatched opponent who will probably never be seen again in the WWE. It's a great way to build up rising stars and make them look strong, and it also gives independent wrestlers a few minutes on national television. 
31-year-old wrestling veteran James Ellsworth, however, has landed a recurring gig since his first match against Strowman on Raw. 
Ellsworth was appointed to be AJ Styles' tag team partner on SmackDown a few weeks later, but was attacked by The Miz just before his match. On Tuesday, AJ Styles came to the ring to celebrate retaining his WWE World Championship at No Mercy, and announced that he would give a surprise opponent the chance of a lifetime. That man was James Ellsworth.
Dean Ambrose interrupted and general manager Daniel Bryan approved the match and appointed Ambrose as the special guest referee. The match went just as well as you'd expect for Ellsworth - who came very close to landing on his head while being hit by the Styles Clash. 
Ambrose, however, interfered in the match and hit Styles with his Dirty Deeds finisher, then dragged a limp Ellsworth over Styles and fast-counted to three to give Ellsworth the victory of a lifetime. 
It was arguably the biggest WWE upset since the Brooklyn Brawler pinned Triple H more than 16 years ago.
---