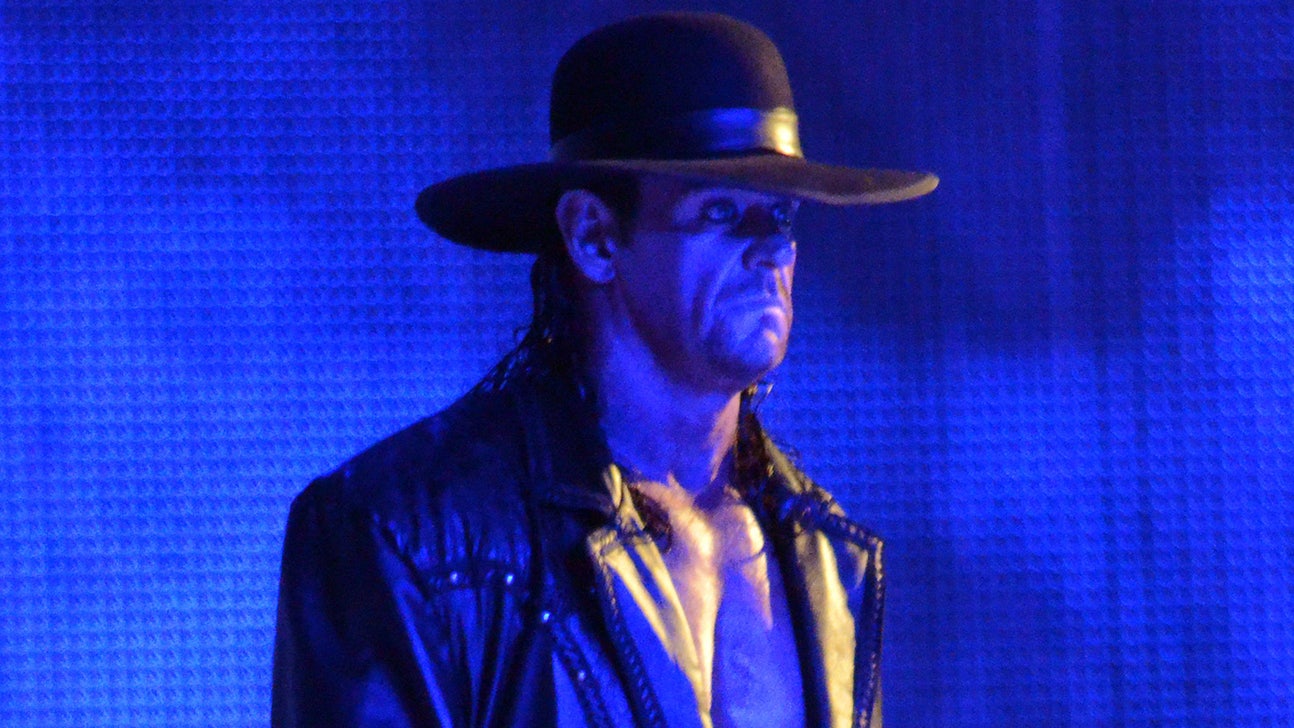 The Undertaker: 25 years of the best sports entertainment has to offer
Published
Nov. 19, 2015 4:38 p.m. ET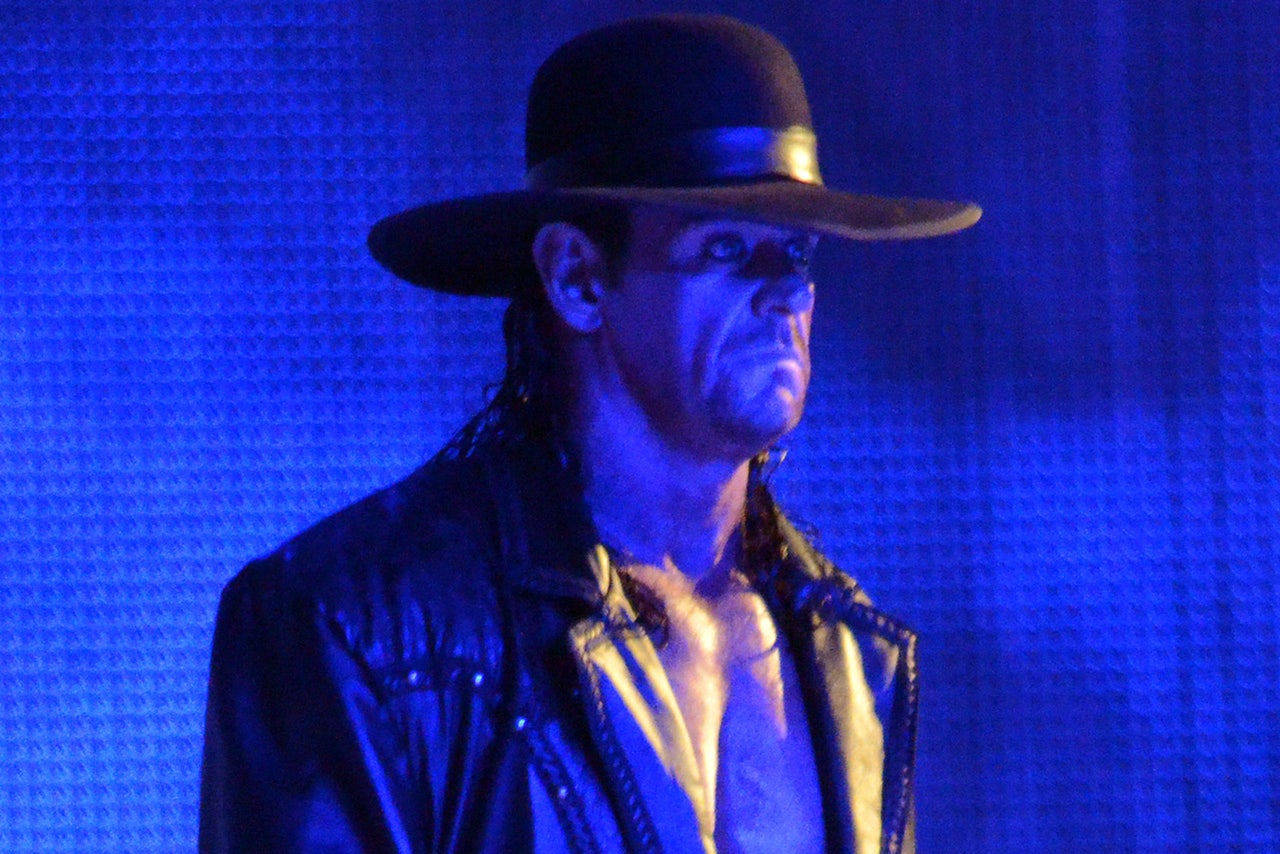 Mark Calaway will don his gear for WWE Survivor Series Sunday in Atlanta. As he makes the most famous ring entrance in sports entertainment, it will be impossible to forget The Undertaker made his debut at this pay-per-view extravaganza 25 years ago.
The 50-year-old will do what has him a lock for every Hall of Fame the genre offers. He will team with his TV half-brother Kane against two members of the Wyatt Family. Calaway will be better than many of the younger athletes on the show. He thrives in a business where it takes all of your heart and soul to survive.
I referred to The Undertaker persona as the "Conscience of WWE," which had a double meaning, one based in fact and one based in fiction. The fact was that Mark Calaway was the locker-room leader in WWE and has assumed that role for a quarter-century. That feat will likely never be duplicated, because we can't be sure the next generation of talents, or people in general, will be trusting and put aspects of major decisions in the hands of well-meaning veterans. 
Some in WWE creative never fully understood the "Conscience of WWE" moniker, and I was asked to disregard that descriptor, which I reluctantly did. I still think that it's more applicable today than before. 
I picture Mark Calaway like Magic Johnson riding herd on the Lakers. He is to WWE what Peyton Manning has been in Indianapolis and in Denver. In the latter stages of their careers, everyone on the team will listen no matter the subject, time or place.
############################# 
I first met Mark when he came to WCW in Atlanta in 1989 from World Class Championship Wrestling in Dallas.The beautiful part about the man behind The Undertaker character is that he has changed little since.
What we saw in WCCW was a huge man with uncanny balance and natural athletic timing that we later found out was developed on the basketball floor. Had the 6-foot-9 power forward not exited Texas Wesleyan after a year, he might have wound up in the club --€" headed by Bill Walton --€" of top ginger-headed hoopsters.
There were big plans for Mark in Atlanta in WCW, where he was Mean Mark Callous and a Skyscraper and was managed by Teddy Long and Paul Heyman.
Mark's contract was coming up for renewal at WCW, and many on the booking committee thought highly of him, especially Jim Cornette and myself. Based on how TBS was paying some underachievers, we felt that a young, athletic, now 6-10, 300-pound athlete was a solid investment.
Ole Anderson was the booker -- ultimately in charge of the talent roster -- and he felt that Mark "would never draw a dime." Ole and I disagreed on this matter, but I lost the argument as many did to the combative wrestler. 
Ole generally had a good feel for who had "it" and who didn't, but it's easy to say 25 years later even Ole Anderson can make a mistake.
Any changes that Calaway has made since the late '80s have been for the better. He is a living, breathing example of being the strong, silent type, a la his unofficial alter ego, Clint Eastwood. There you have it: Mark Calaway is a giant-sized version of Dirty Harry. In fact, Taker as a Dirty Harry spin-off in a WWE promotional vignette a few years ago was priceless. 
I have no idea how Mr. Eastwood conducts himself on the set of a film that he directs/produces, but my gut says the High Plains Drifter doesn't have to say much to make his point nor does he have to raise his voice.
Calaway is the Clint Eastwood of WWE. Speak slow and softly and know of what you speak.
As for his in-ring skill and memories, rarely a day goes by when someone on social media, @JRsBBQ on Twitter, doesn't ask me about The Undertaker tossing Mick Foley off the Hell in a Cell in the historic Igloo in Pittsburgh in 1998. Some folks even have my verbiage memorized.
The Undertaker is synonymous with the Hell in a Cell matches, which he has dominated. These are not bouts one can truly train for and demand complete mental and physical toughness. Calaway has always had an abundance of this throughout his career, often times to his own detriment.
The Undertaker's streak of 21 straight wins at Wrestlemania will never be replicated, and the shocking loss to Brock Lesnar at WrestleMania 30 in NOLA is still cussed and discussed. I was shocked it occurred and after a couple of years, I still can't say I endorse its ending.
What did it produce at the end of the day? The decision to have Undertaker lose the most coveted accomplishment in WrestleMania history came late in the day of the event. 
Nonetheless, nary a negative word from Mark Calaway. The consummate team player took one for the team to hopefully help impact the bigger picture. I contend there was no bigger picture than The Streak.
No one that I've been around in my 40-plus years in the wacky world of pro wrestling that has now morphed into sports entertainment has impacted a locker room or a group of oft-times fragile, insecure talents -- men and women -- more than Calaway. 
The Deadman is alive and well behind the scenes of WWE and has been for years.  How much longer he wrestles is anyone's guess, but without question Calaway will forever be a part of WWE ... if he so chooses. 
As the late Ernie Ladd would often describe his sage position in the territories that he resided in as the "Learning Tree," Calaway planted his own seeds in WWE that talents have been sitting under at various times in their careers there since.
While many wrestlers have their own personally driven agendas, Calaway has only one: helping a wrestler in need of advice or guidance. 
Mean Mark wasn't so mean after all, as he became a better listener than Dr. Phil and learned to process issues the wrestlers would bring him with the skill of Dr. Drew. It's impossible to count how many times I went to 'Taker for advice when I had an issue with a wrestler when I was the head of the talent relations department in WWE for over a decade.
Calaway's advice and counsel were always unselfish, rare for a pro wrestler, and logical.
Calaway was my secret weapon during the hottest period of business in WWE. Our often volatile, competitive and talented locker room was largely controllable because Calaway was a team player who demanded the same from his peers. 
There were times when issues were addressed by 'Taker simply saying, "I'll handle it." 
Not once did the team leader disappoint. Not once did he allow the problem to get personal, always keeping the issues at hand as strictly business. Make no mistake, though, Mark Calaway was a bigger than Texas bad ass and tougher than a $2 steak when he needed to be. 
He used to dress in the Talent Relations office at arenas where WWE events were held, as they were not usually as crowded, plus he had a bird's-eye view of what was going on with the numerous talents who needed to talk. His maturity and objectivity and wisdom were elements I knew I could always depend on.
The Attitude Era talent roster is as good a group of men and women assembled in the genre. We would have not achieved the success that we did if we did not have talents led by Calaway. He bought into the team concept, which is what a talent roster is at its core. It's a team, and any team needs leaders.
He's also the mountain of a man who I've heard call his young children over the years while he was on the road on seemingly endless trips.
He's the kind of man who would have heart-to-hearts with wrestlers who were straying too far away from being a professional.
He's reinvented himself from a nutritional standpoint and the manner in which he trains, which may more closely resemble an MMA workout than a more traditional workout most pro wrestlers utilize.
When 'Taker retires from his in-ring career is still to be decided, but when that day finally arrives -- and it will sooner than later -- the sports entertainment business will never see another like him. 
From my perspective, Mark Calaway has replaced Andre The Giant and all other WWE superstars as the greatest tenured performer of all time.  
---