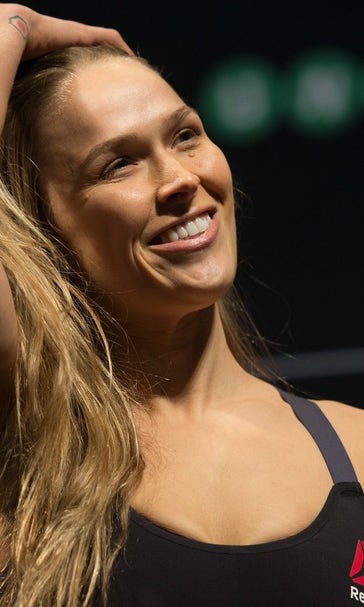 UFC women dominate men's 'crush list'
May 12, 2016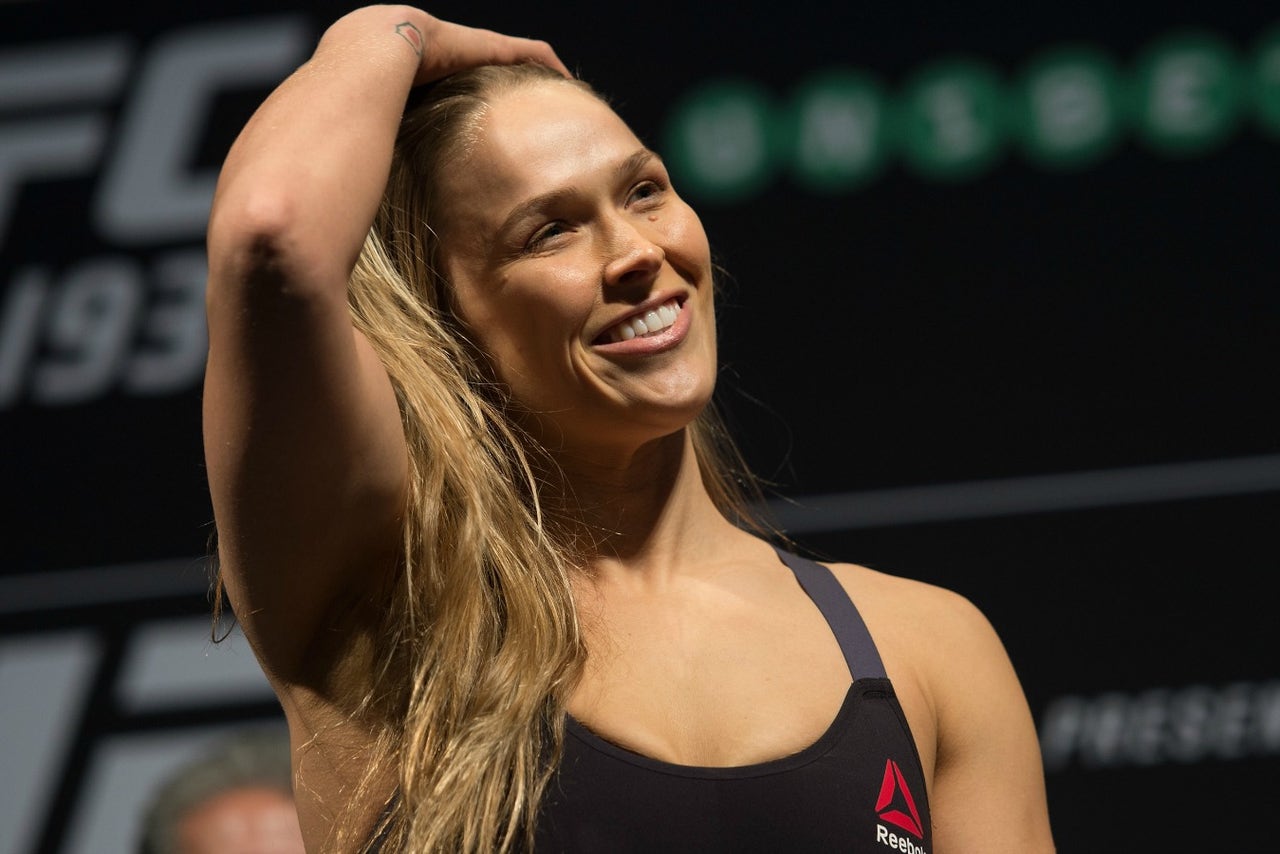 Every year, Ask Men magazine puts together their annual "Crush List," where they run down the top 99 women men just can't stop thinking about, or have a crush on. Ask Men also considers "crush" as a verb, using it to describe women who "kick (expletive) at something, own it, dominate it, ace it."
Well, I guess you could say MMA fighters crushed this year's "Crush List," as former UFC champion Ronda Rousey and Holly Holm, as well as current champion Miesha Tate and fighter-turned-actress Gina Carano all made the cut.
Carano landed at No. 51 after taking a big step in her acting career by starring in the movie "Deadpool". Tate came in strong at No. 34 following her come-from-behind victory to win the women's bantamweight title earlier this year. Former champ Rousey took the 11th spot after her huge 2015, when she became a bona-fide superstar and helped take women's MMA to new heights.
And taking the highest spot of any athlete listed is Holly Holm at No. 5. I don't have to tell you how Holm rocked everyone's world in 2015 but in case you forgot, "The Preacher's Daughter" became the first woman to beat Rousey after stopping "Rowdy" with a vicious head-kick knockout at UFC 193.
The stunningly good looks are just a small part of what Carano, Tate, Holm and Rousey bring to the table, so there's no question why they all ranked so high on this year's list.
Check out some other athletes that made the cut.
97 -- Michelle Jenneke, Australia Olympic sprinter
89 -- Sydney LeRoux, Canadian-American pro soccer player
86 -- Taylor Pischke, Canadian pro volleyball player
84 -- Ana Ivanovic, Serbian pro tennis player
69 -- Lauren Sesselman, Canadian pro soccer player
68 -- Serena Williams, American tennis great
56 -- Hilary Knight, Canadian pro hockey player
38 -- Misty Copeland, American ballerina
19 -- Jackie Perez, American CrossFit competitor 
---
---