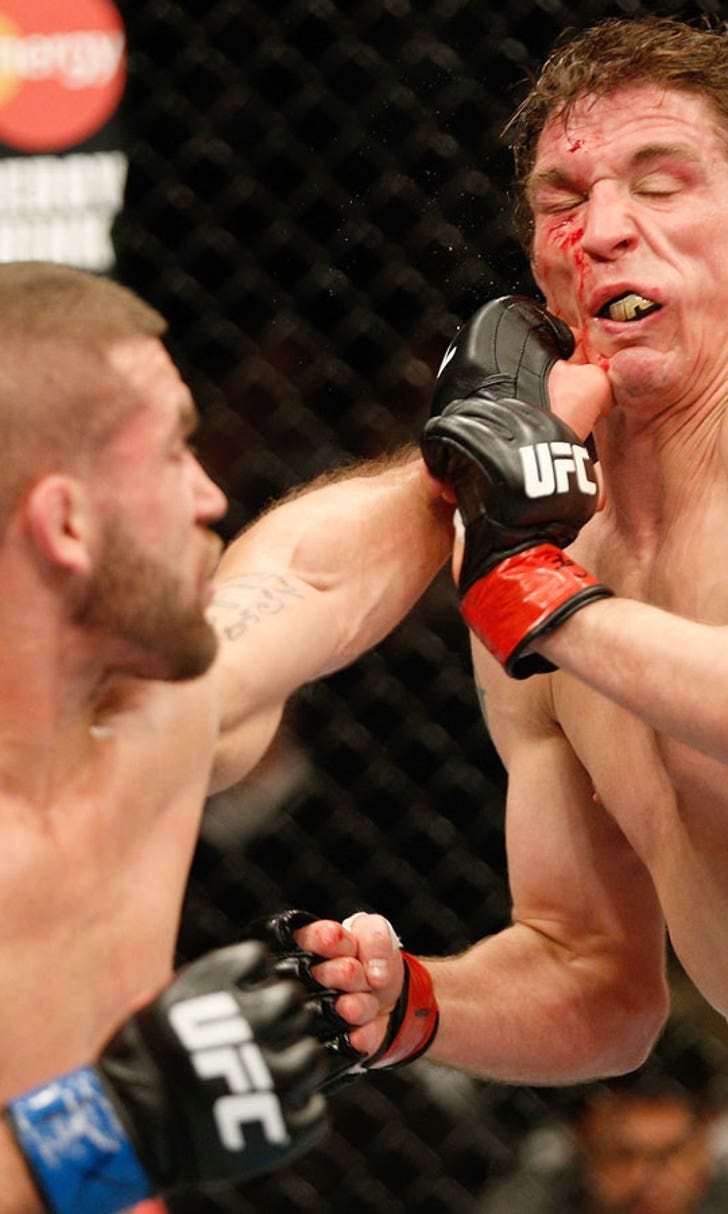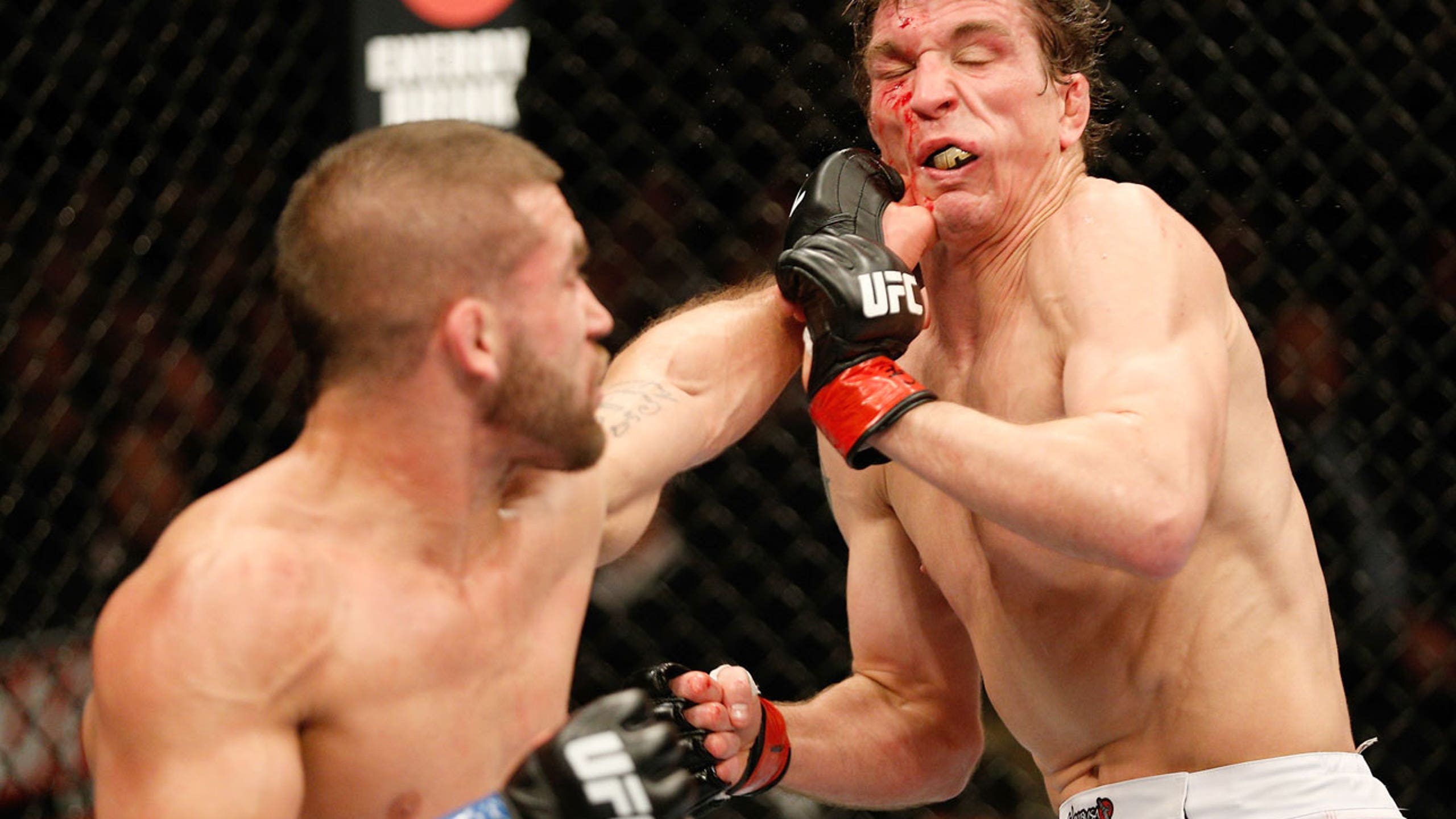 Stephens dominates Elkins at FOX UFC Saturday, remains perfect at featherweight
BY Damon Martin • January 25, 2014
The move to featherweight definitely agrees with Jeremy Stephens as he moved to a perfect 3-0 in the division after picking up a unanimous decision victory over Darren Elkins to kick off FOX UFC Saturday in Chicago.
Stephens (23-9) was always a formidable opponent at lightweight where he scorched more than a few fighters with his fire throwing knockouts, but consistency was where he always struggled against the best of the best in the division.
Since dropping to 145 pounds, Stephens has looked just as strong and dangerous as he did at lightweight, but his confidence is soaring so far.  The Iowa native said prior to the fight that he already knew he'd hold a huge advantage over his opponent because his knockout power would put an awful lot of fear into Elkins' strategy.
The words were prophetic as Stephens stepped forward, winging huge punches that backed Elkins up at every turn.  Elkins (17-4) attempted to employ his wrestling a few times in the fight, but whether he was shooting from the outside or working from the clinch, Stephens just shrugged off his attempts with relative ease.
By the end of the second round, Stephens' confidence grew again as he opened up a couple of cuts on Elkins head that sent blood streaming down his face.
Elkins' best moment came in the third when he clipped Stephens with a shot that appeared to rattle him, and then he grabbed onto a guillotine choke that looked very tight but the seconds were counting away.  When the final horn sounded, Stephens popped up with his hands in the air, celebrating what he had to know would be a shutout victory.
With three straight wins, the latest coming over a fighter in the top ten of the division, Stephens should have a big fight awaiting him the next time he competes in 2014 as he treks toward the top of the division this year.
---
---