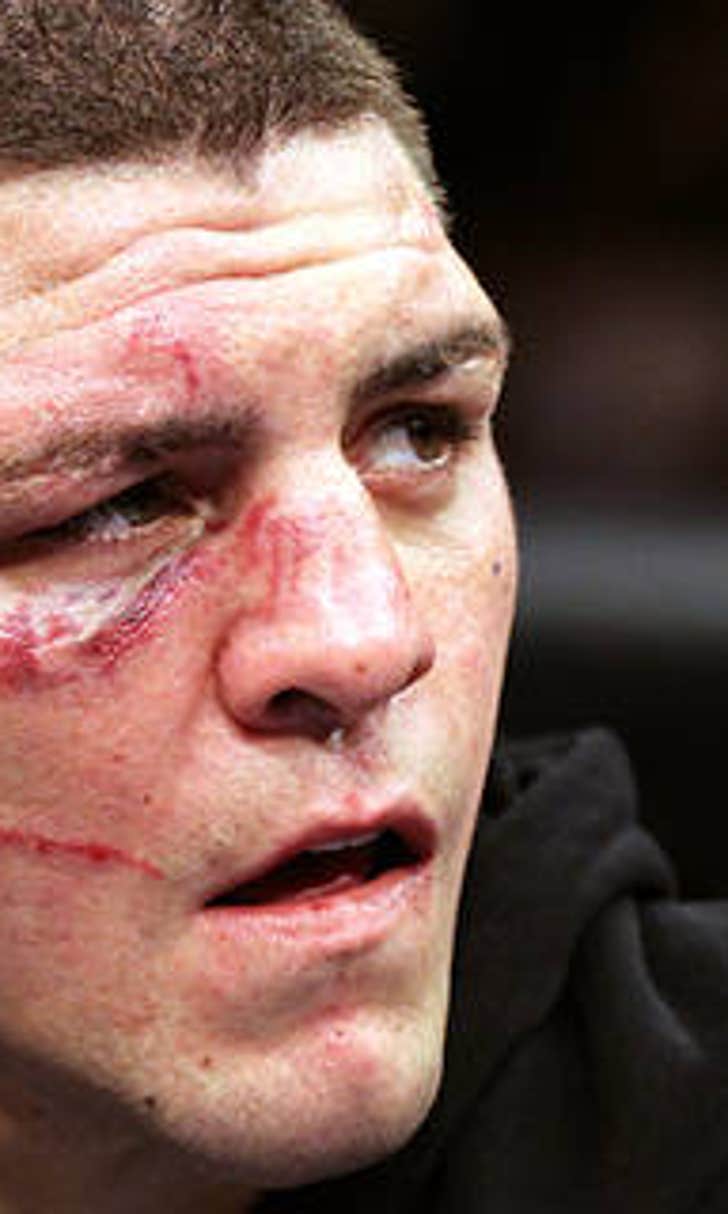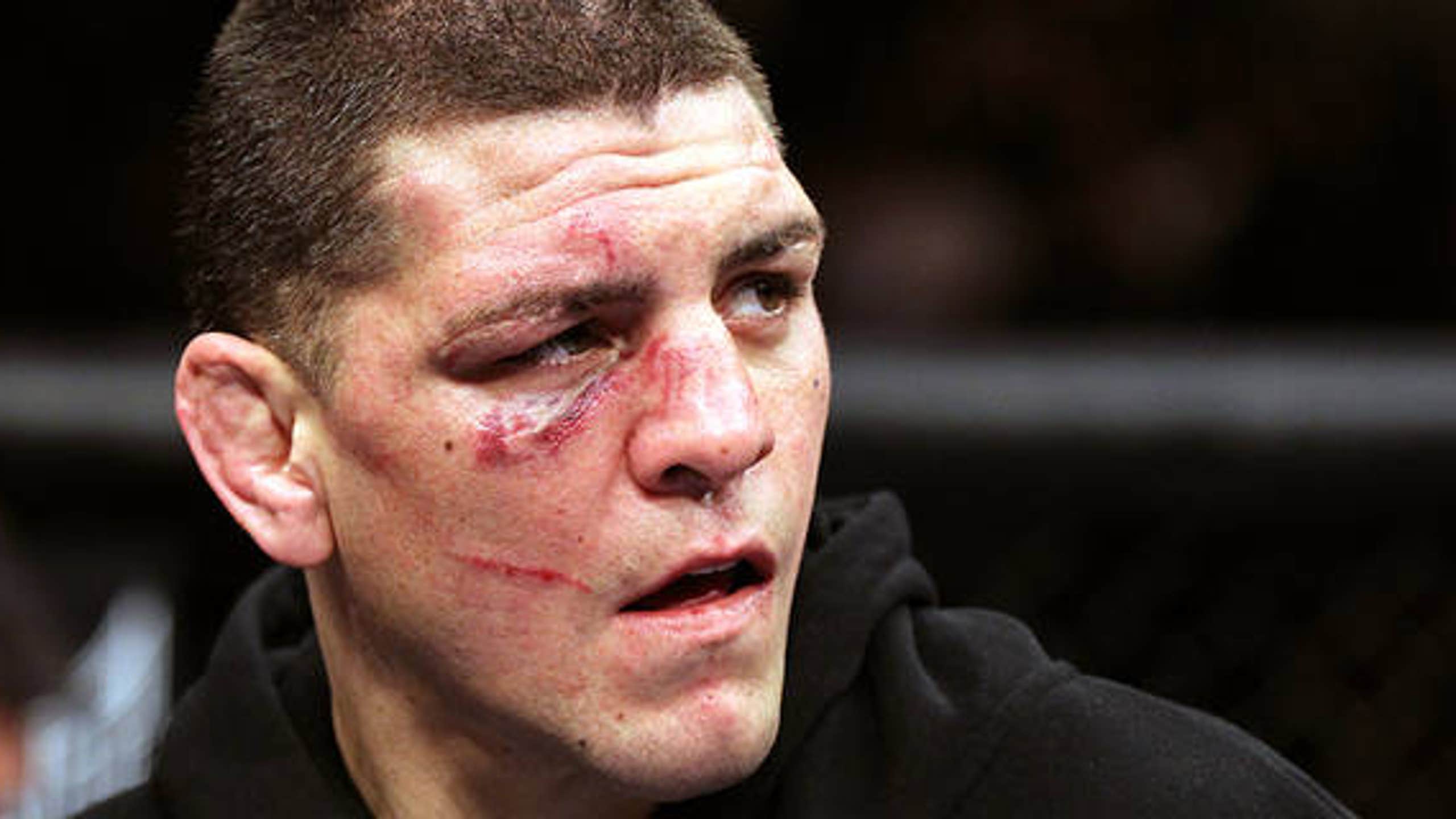 Nick Diaz spills the beans on comeback; plus street artist 'Bua' and Dan Hardy on commentary
BY foxsports • February 24, 2014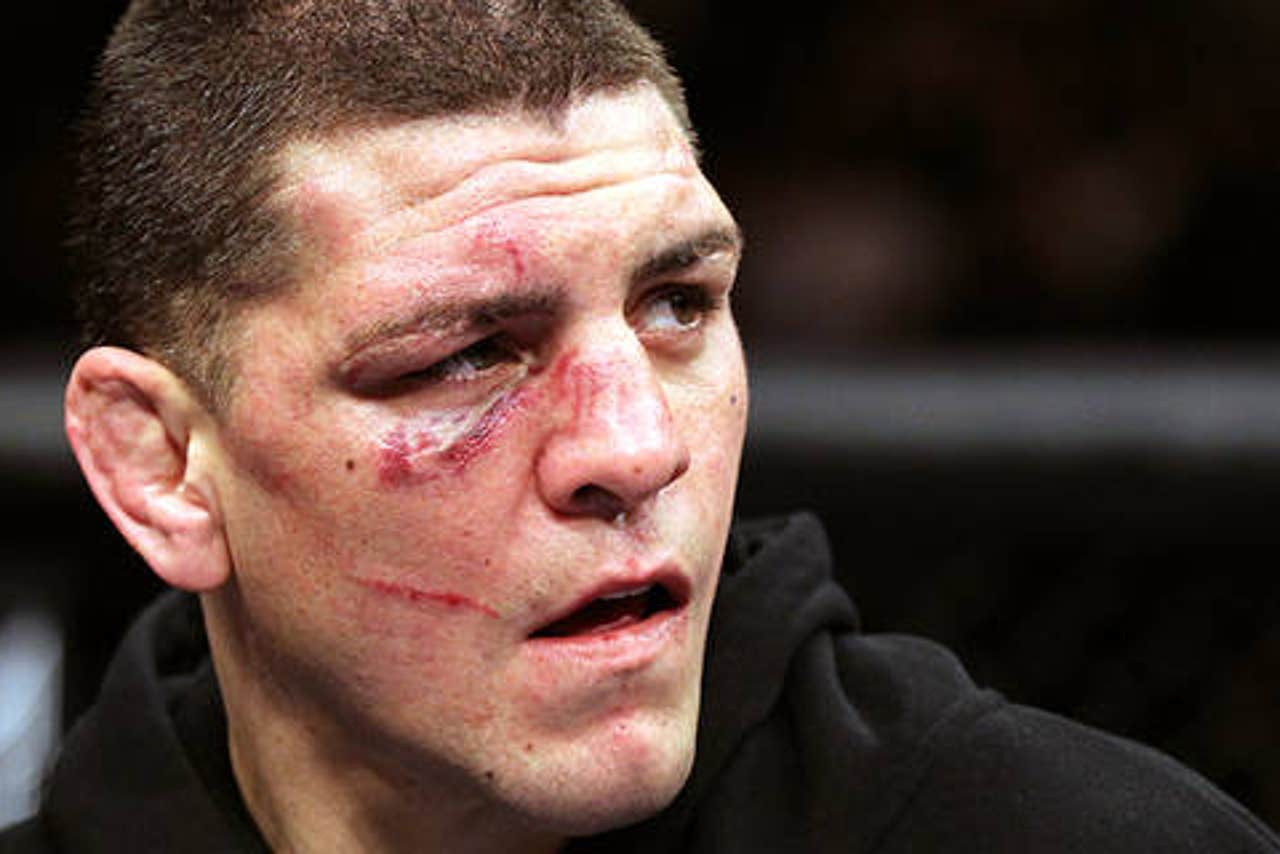 On this week's UFC World Podcast, veteran broadcaster Gareth A Davies talks to former UFC welterweight title challenger Dan Hardy about stepping up to commentate. He also rules our retirement. "Have I retired ?  The question comes up whenever I do any media, or I come across fans of the sport everywhere," he tells Gareth.  "I would like to fight again, there are still things I'd like to explore within MMA, and the Octagon is the place to do it. I have a role now as a commentator, educating fans. If I can go from that role to back into the Octagon, that would be brilliant. So I'm not ruling out ever coming back again."
Hardy also advises fighters to spare their time for the media. "I've always given the media a lot of time. A lot of fighters don't do that and it doesn't help their careers at all. I like to be able to have the perspective on my life put out there by myself, and not have who I am constantly projected by other people. I have wide interests outside the professional fighting lifestyle: music, cars, tattooing, clothes, fashion, world culture and so on. Being out there only helps your relationship with the fans because they then know who you are. It's always been a no–brainer for me."
Diaz was cool, relaxed, and looking well when Davies caught up with him in the media room at UFC 170. Title fight or nothing, will draw Diaz back.
"Everything I did in the past I was aiming for a title fight. I'm talking about a title fight match up. Bottom line. I'm the only draw here. Bottom line. People want to pay to see me fight. They want to see someone knocked out. They want to see somebody get tapped out, or they want to see me get my ass whooped."
"People have been waiting to see it, but they still don't get to see it...they're like 'what's wrong I didn't get my money to see Diaz get his ass whooped' yet so as far as I'm concerned we're not taking care of the fans till we see somebody take an ass whooping. We all know that's what everybody wants to see." That's the way Diaz rolls. Speaks as he sees it.
The artist 'Bua' - Justin Bua - talks of his love of MMA, delight in depicting the athletes' form on canvas and how he identifies with Nick Diaz - both in lifestyle, and in fighting style within. Life, as they say, imitates art. Bua is right there. And fascinating.  
Mike Chiappetta and Heidi Fang discuss the detail emerging post UFC 170, with the relish of Daniel Cormier having his first Popeyes Louisiana Chicken in months. There's plenty to chew on.    

You can contact UFC World Podcast host Gareth A Davies on @GarethADaviesDT
---
---