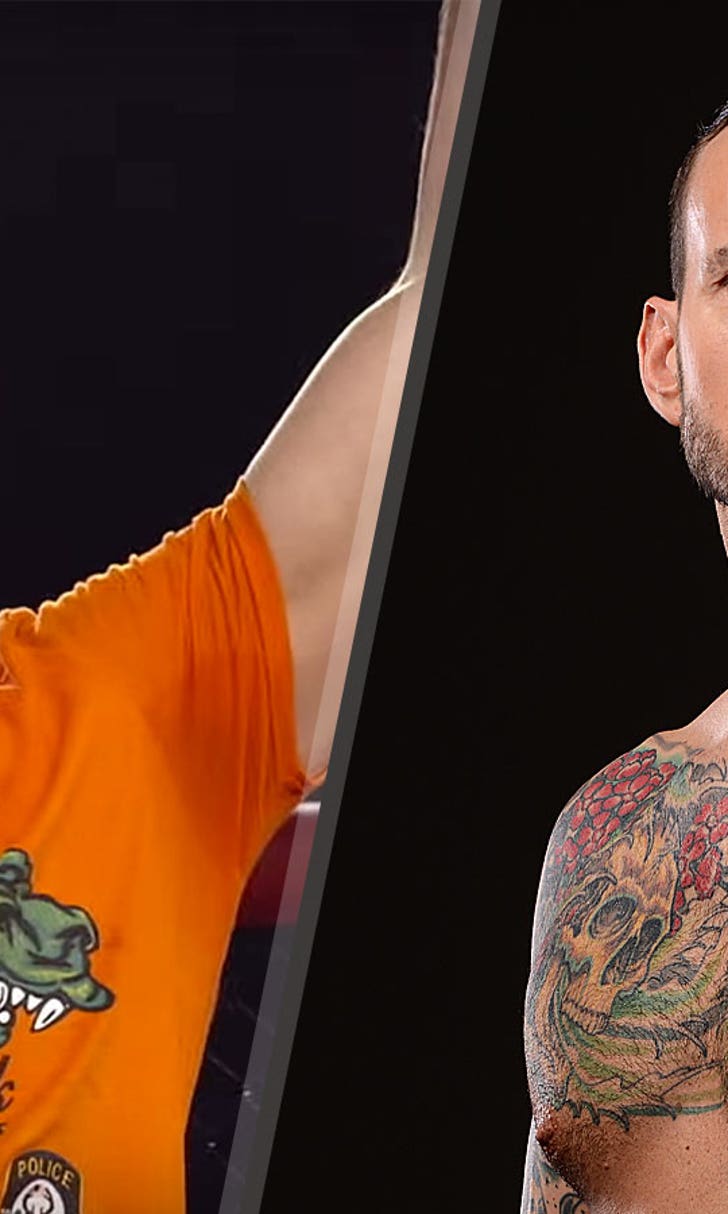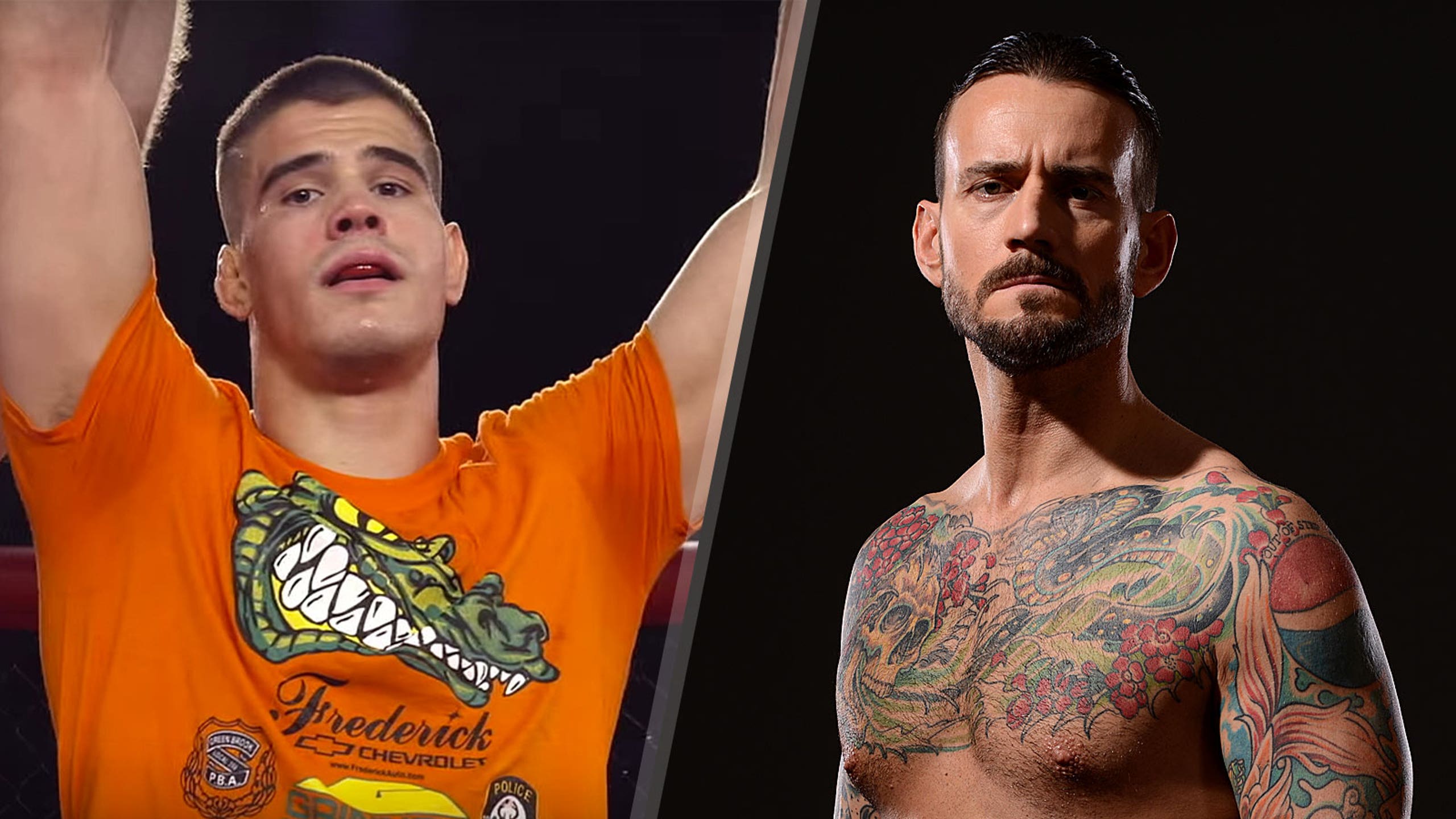 Mickey Gall predicts a first-round finish if he fights CM Punk
BY Damon Martin • January 8, 2016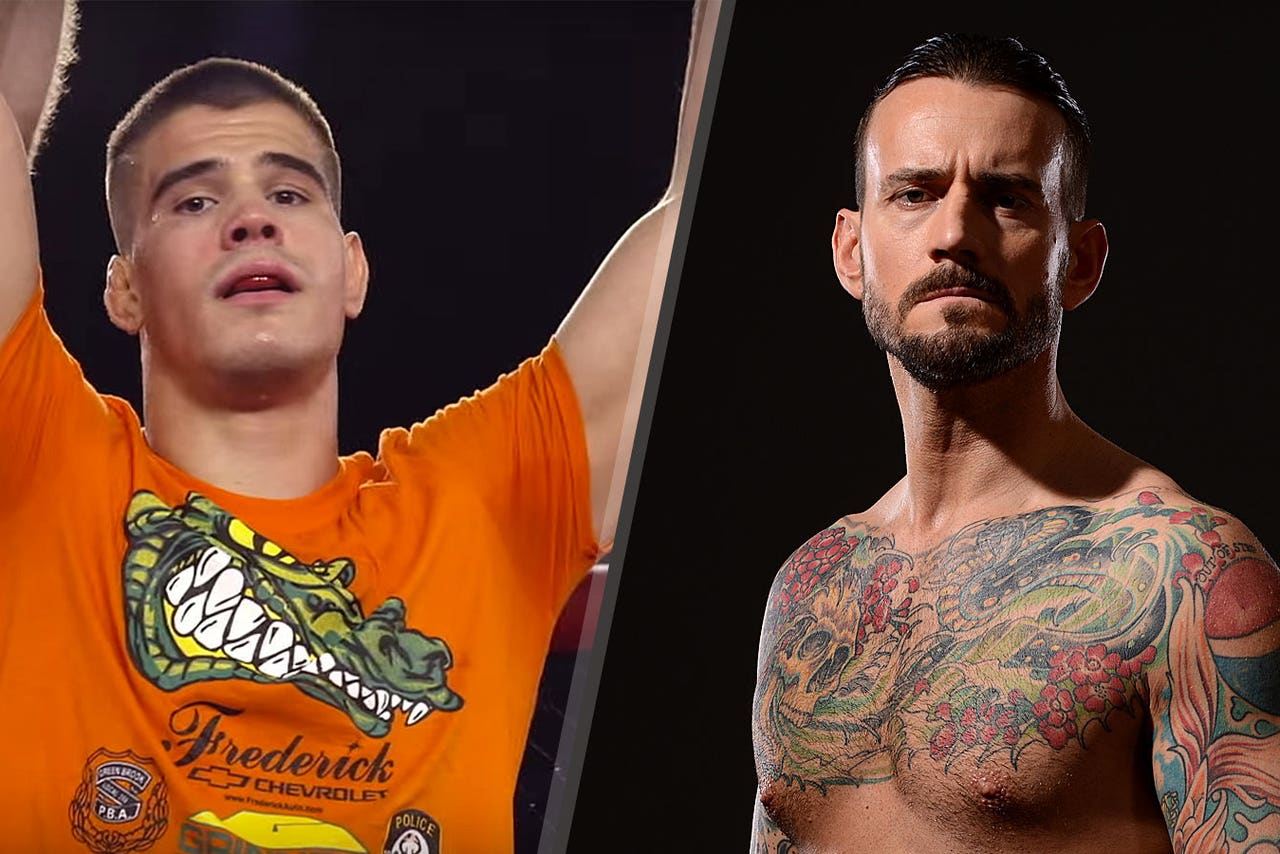 The UFC has been quietly searching for an opponent to face former WWE superstar CM Punk in his first mixed martial arts fight and the fighter who might get the call is more than happy to send him home with a first-round loss.
Mickey Gall -- who was introduced to fans by way of UFC president Dana White's online series "Looking for a Fight" -- says that he respects what Punk is doing by transitioning to mixed martial arts, but if he gets the opportunity to face him, it won't go well for the former professional wrestler.
Gall, who won his first professional fight on the night White and his crew were in attendance, would love the chance to face and defeat Punk to move his record to 2-0 overall.
"I finish CM Punk. I'm not sure if I knock him out or I submit him, but I think it ends and I think it ends in the first round," Gall said when speaking to FOX Sports in a special segment recorded on the SFLC podcast on Wednesday. "I'm supremely confident. I think I'm made for this fight, it's a dream opportunity. I did think I'd get to the UFC one day but didn't think it would happen this quick but I'm extremely ready. If this comes to fruition, I'll be a happy man."
Gall heard from his promoter about White's appearance at his debut fight, which took place in Dead Serious MMA at a show in Philadelphia, so he knew this was his chance to make a great first impression.
As soon as Gall wrapped up a first-round submission by way of rear-naked choke, he got on the microphone and immediately called out Punk and White's ears perked up immediately when he heard what the young fighter had said.
"I planned it out the moment I got off the phone with Frankie Perez and he told me Dana White was going to be at the fight. It was so obvious to me. That's the only guy in the UFC I could call out. Who am I going to call out? Robbie Lawler? No, CM Punk," Gall said.
"They needed somebody with a light record, he's 0-0, I knew I was going to be 1-0 after my fight and I needed to make the most of that opportunity."
Gall trains out of a couple different gyms in New Jersey but primarily works in MMA game under the tutelage of UFC stalwarts Jim and Dan Miller. Gall actually started out in boxing but at 16 quickly fell in love with Brazilian jiu-jitsu before transitioning to MMA, where he fought amateur before finally turning pro late last year and getting his first official win.
Gall hopes to make a career out of fighting, but he knows there's no bigger stage than fighting in the UFC and debuting against someone like Punk would be a dream come true.
Gall promises he's not trying to trash Punk or his attempt to become a pro fighter at 37 years of age, but he's more than happy to welcome him to the Octagon and show him what professional MMA is all about.
"My opinion on CM Punk -- I have a lot respect for CM Punk, I think he's a self-made guy, he did incredible things in professional wrestling," Gall said. "I think in MMA, he's stepping into our arena, in my field, what I've been practicing the past seven years of my life. I respect him. I don't really have anything bad to say about him.
"Obviously he's given opportunity because of what he created for himself but I just don't see it going well for him at all. I would love to fight CM Punk and I see it going very well for me."
As of now, Gall says he hasn't officially been offered anything by the UFC but he teases that something big could potentially be in the works down the road.
"I haven't heard much. I don't want to say too much," Gall said. "But something's happening."
---
---