Ultimate Fighting Championship
Ultimate Fighting Championship
Mark Hunt won't stop fighting 'until the wheels fall off'
Published
Jun. 8, 2017 4:19 p.m. ET

There aren't many examples of fighters competing past age 40 in mixed martial arts and staying near the top of the sport.

Multi-time title contender Dan Henderson closed out his career with a shot at middleweight champion Michael Bisping last year while Randy Couture was still considered one of the best in the game well past his 45th birthday.

As of now, top 10 ranked heavyweight Mark Hunt is the oldest competitor still fighting in the UFC after just recently celebrating his 43rd birthday in March.

But age isn't anything but a number to Hunt, who still has plenty of fight left in him as he approaches his next matchup against Derrick Lewis this weekend in his home country of New Zealand.




"I love fighting. I don't have to put a time limit on it," Hunt told FOX Sports. "I've spent 26 years fighting in two different sports. The old dog is still going. I'm not going to quit now. I'm going to keep going until I can't do it or God says there's an injury and you're done. That's how it is for me.




"Until the wheels fall off, this bus is still going to be hauling ass. I'm not scared, homie. Just like Nick Diaz says. I ain't never scared."




The fight against Lewis puts Hunt right back in the crosshairs of another top-10 fight while also getting the opportunity to headline a card at home.

Hunt is no stranger to the spotlight but recently his name has been in the headlines for reasons outside the Octagon rather than his performances inside the cage.

Hunt filed a lawsuit against the UFC, Dana White and former opponent Brock Lesnar after the former heavyweight champion defeated him last July but then tested positive for a banned substance in a test that was actually administered before the fight ever took place.

Add to that, Hunt has been very outspoken in his objections to all performance enhancing drugs being involved in mixed martial arts and that hasn't slowed down just because he's got a fight scheduled.

Now Hunt admits that when it comes to Lewis, he doesn't believe his next opponent has been involved with chemically enhancing himself ahead of their fight and that makes him that much happier to accept this fight.




"I didn't know much about Derrick Lewis until he called me out but that's all good. He's got his wish now. I've got nothing bad to say about him," Hunt said. "He changed his life from a negative to a positive like myself.




"He's fighting in the top 10 and the main thing for me is that I'm not cheating and I hope he's not cheating. I think it's going to be a great fight and may the best man win, not the best cheater."




Of course, Hunt's biggest goal ahead of any fight is to earn the biggest paycheck possible because providing for his family is why he got involved in the sport in the first place.

While he's still arming up for a fight outside the cage, Hunt loves every opportunity he gets to compete with the best fighters in the world and adding another top 10 opponent to his resume sounds like a good weekend to him.

"It's always been, even when I started, it's been about making a better life for my family," Hunt said about his motivations for fighting. "That's why I started and that's why I do it now but it's also about achieving greatness and creating a legacy and be the best fighter I can be.

"Money is where it started for me. You have a few issues here and there but you have to deal with it and move on."

Hunt faces Lewis in the main event from New Zealand with the main card kicking off on Saturday night on FS1 at 10 p.m. ET.


---
---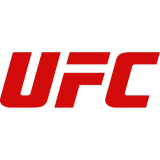 Get more from Ultimate Fighting Championship
Follow your favorites to get information about games, news and more
---