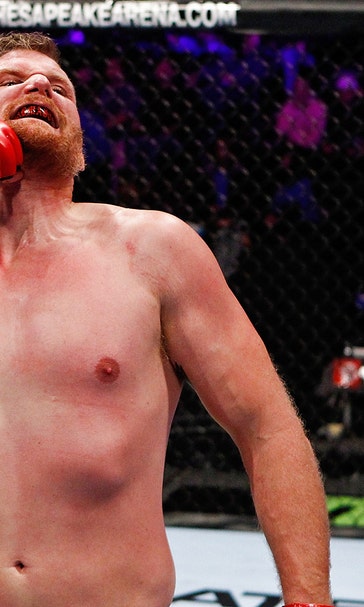 Josh Barnett enlists future military leaders to help him prepare for UFC 168
BY Damon Martin • November 22, 2013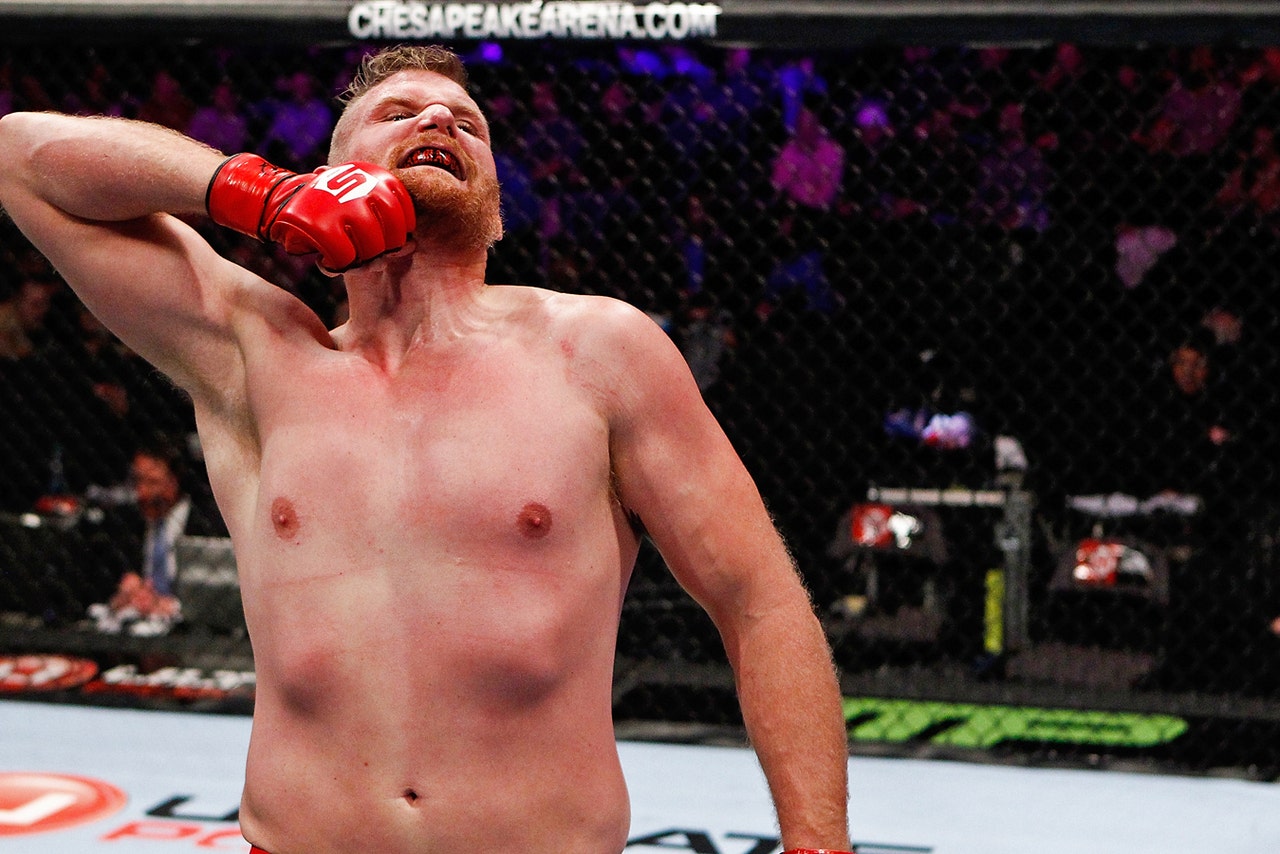 Fighters seeking out unique training situations is nothing new when it comes to mixed martial arts.  

UFC welterweight champion Georges St-Pierre has led that charge over the last few years incorporating gymnastics and other athletic routines to engage his core strength and give him a competitive edge over an opponent.

It's even more common that fighters would look to join a top flight wrestling room ahead of a big fight.  The sport is filled to the brim with ex-college wrestlers who will routinely go back to their university and work with the teams they were once a part of to get ready for a fight.

UFC heavyweight Josh Barnett decided to take that idea once step further when he started to work alongside the enlisted officers of the future by training at the Air Force Academy in Colorado, training under coach Joel Sharratt and his squad of wrestlers comprised of future military leaders.

MMA's involvement with the military goes back to the start of the sport and while it's routine for fighters to travel overseas or to armed forces bases to give seminars and train with the troops, Barnett is actually incorporating this into his fight camp ahead of his showdown with Travis Browne at UFC 168.

"My main training partner Erik Hammer, his high school wrestling coach was good friends with coach Joel Sharratt.  So he had brought it up about me getting in some time with them and Coach Sharratt was all on board for it. He wanted the opportunity to work with me and said that the Air Force Academy would be a fantastic spot and we made it happen," Barnett told FOX Sports.

Now training in a wrestling room is a regular occurrence for a lot of fighters, but Sharratt's wrestling program is a little different than others.  He's not only preparing his athletes for competition on the mats, he's also getting them ready for life in the field of battle.  

"Civilian schools' sports are simply thought of as entertainment or extracurricular activity," Sharratt said when defining his program at the Air Force Academy. "Here, we are an integral contributor to the mission of the institution. Each year that a cadet commits 100 percent to our wrestling program is the equivalent of a 12-month immersion program in Global Engagement."

Barnett says the training at the Air Force Academy is invaluable.  Beyond working with the wrestlers in the program, training under Coach Sharratt is a rare treat considering his credentials.  Sharratt is a former NCAA champion wrestler and three time All-American from Iowa where he trained under legendary coach Dan Gable.  

His guidance and leadership have helped Barnett get ready for his upcoming fight, and he's happy to be an invited guest to work at the Air Force Academy alongside some of the brightest future military leaders in the United States.

"Joel Sharratt is an Iowa trained wrestler under Dan Gable and that's what we do. We drill and drill and drill and sometimes guys like Bobby Lashley come up and work with us and it's really great to just be able to work on getting that wrestling perfect," Barnett said.

"Coach Sharratt's a former D-1 wrestler and wrestling coach himself.  Practice is two a days at least, and the first session is the easy one and even that's exhausting.  It's great being on campus at the Academy because they've got an excellent facility and trainers and when you get to take advantage of that it's a real privilege."

The discipline and work ethic of those involved with the military can never be questioned, and Barnett knows that kind of help is immeasurable ahead of a fight.  It's an entirely different animal than just working at home with his own camp, and this adds a whole new element of intensity to his training.

"I think the Air Force Academy staff know we're there and that we're present and they like that we're there.  It keeps my camp even more on track in terms of being in shape and just being as sharp as you could possibly be," Barnett said.

"Anybody that's at the Air Force Academy has already gone through some serious trials and hoops to get there."

As for his upcoming fight against Travis Browne, Barnett is just focused on the task at hand but he certainly doesn't mind thinking about the spoils of war should he come away victorious.  A win would put him in prime position to possibly land a title shot in 2014, and Barnett is never one to turn down a shot at the gold.

"I crush skulls and whatever's left I'll pick up," Barnett said.  "If there's a title shot to be had, I'll get it, going through the bodies of everyone that's put in front of me."

---
---