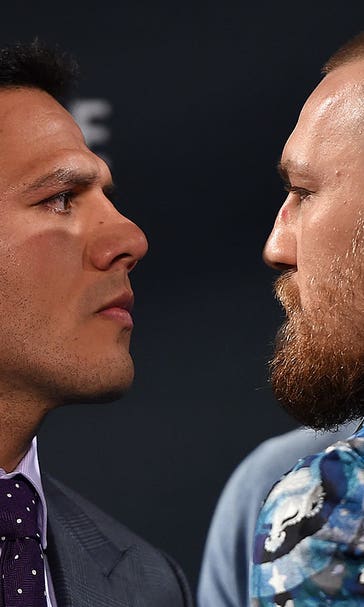 Jon Jones picks Rafael dos Anjos to beat Conor McGregor
BY Damon Martin • February 5, 2016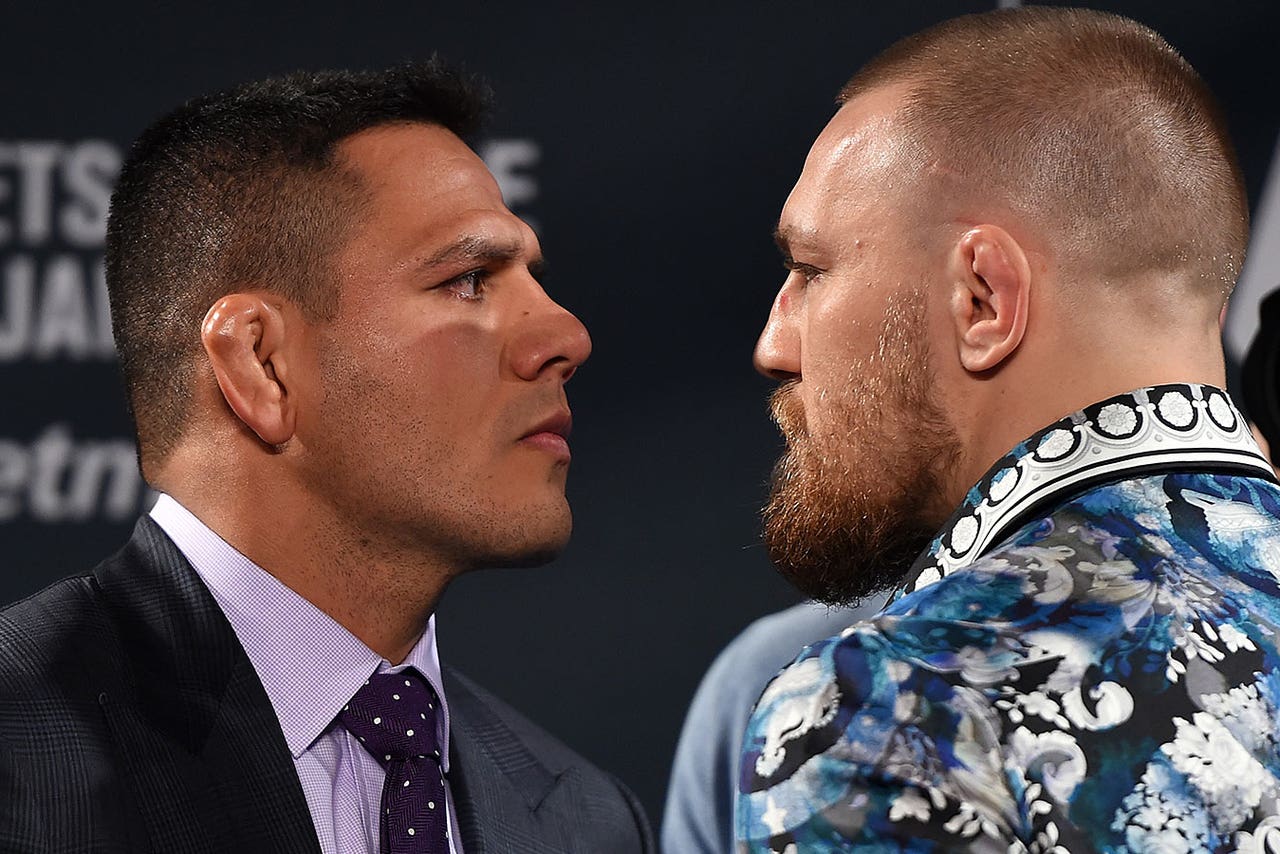 Between now and March 5, plenty of fighters will weigh in for the UFC 196 main event between lightweight champion Rafael dos Anjos and Conor McGregor, but arguably the best pound-for-pound fighter in the sport has already cast his vote.
Former light heavyweight champion Jon Jones spoke about the upcoming title fight in a recent interview and he says that watching dos Anjos TKO his teammate Donald "Cowboy" Cerrone showed exactly what the Brazilian could do in the Octagon.
As much as Jones likes McGregor as a fighter, he believes dos Anjos might just be too much for him as he moves up from featherweight to lightweight.
"It's hard to say. I'm a big fan of (Conor) McGregor, I'm becoming a huge fan of (Rafael dos Anjos). Based on (dos Anjos) performances, I think I'm going to go with him. I'm not rooting for either person but if I had to put my money on someone, I'd put it on RDA," Jones said in a recent interview
"(Donald) 'Cowboy' Cerrone's my teammate and I watched him prepare and I knew he was super prepared to become a world champion and the way that fight went just shows me what level RDA is on. So if I had to put my money on it, I think I'd go RDA."
As of now, dos Anjos is actually a slight underdog on the betting lines to McGregor, who moves up to 155 pounds for the first time since joining the UFC.
McGregor was actually a two-division champion at featherweight and lightweight in his previous promotion in Europe, but he never had to fight someone as dangerous as dos Anjos during that time.
Dos Anjos has gone 10-1 over his last 11 fights, including five victories in a row with wins over former champions Benson Henderson and Anthony Pettis -- not to mention his 66-second drubbing of Cerrone this past December.
McGregor definitely has a tough fight on his hands, but for his part the Irishman is already predicting another first-round finish. 
---
---