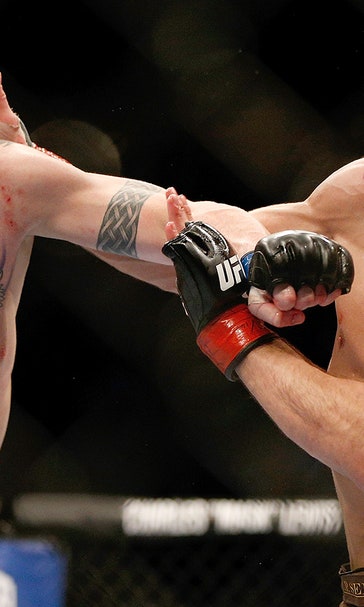 Chris Camozzi's off-season work gave him confidence to take short notice fight
April 13, 2015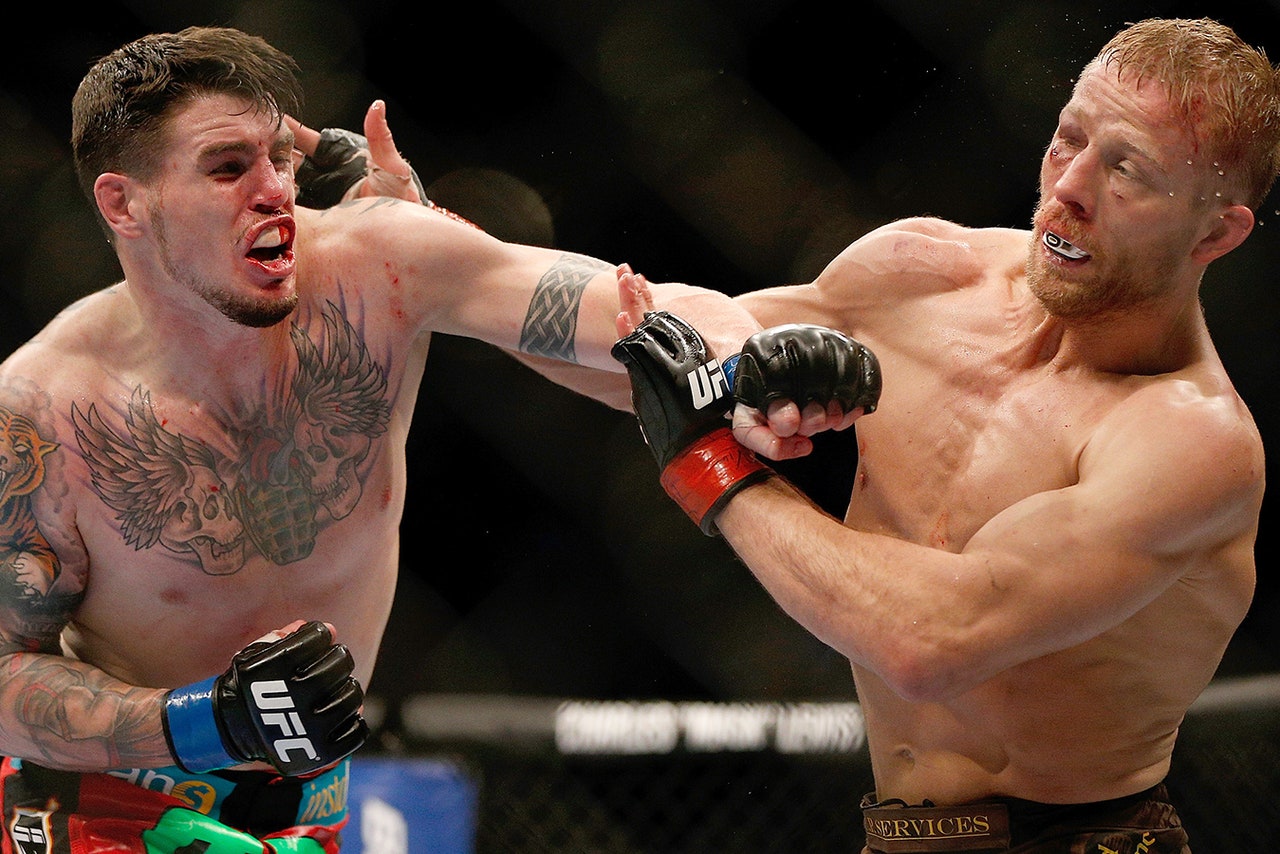 Middleweight Chris Camozzi hit the UFC hard, going 6-2 in his first eight bouts inside the top MMA promotion from 2010 to 2013. Then, he would go on to lose four straight and get cut from the UFC.
Camozzi lost all but one of those by decision, two of those by the very close split variety. That is to say, he wasn't blown out by anyone, except for the guy who started his losing streak. On a four-fight win streak, Camozzi earned a big bout against top middleweight Ronaldo "Jacare" Souza in May of 2013.
The all-time great submission grappling competitor choked Camozzi out inside a couple minutes of the first round. Camozzi fought well and gamely in the three fights and losses that followed that one, but he still found himself on the outside, looking in, in late 2014.
The dangerous striker kept his nose to the grindstone, fought a couple months after his decision loss to Rafael Natal, and earned a submission victory oustide of the UFC last November. "I told my wife that I thought two wins in a row might be enough to get back in the UFC," Camozzi tells FOX Sports on Sunday afternoon.
"I also thought someone would get injured and have to pull out [of a UFC fight], though, so I texted [UFC matchmaker] Joe Silva all the time (laughs)."
On Saturday Camozzi got a text back from Silva asking him, "'Were you serious about wanting to fight Jacare?' I told him I definitely was."
At the time, Camozzi hadn't heard the rumors of Yoel Romero being injured and forced out of his scheduled April 18 FOX UFC Fight Night main card contest against Souza, but he was still eager to get another crack at the Brazilian, and the UFC. The Factory X team member didn't hesitate to accept the fight with "Jacare" despite the odds and the extreme short notice. 
As he packs up his things and prepares to travel to New Jersey in a couple days to fight one of the middleweight division's top contenders, Camozzi says his eagerness to take the fight was equal parts about "Jacare" and about getting back in the UFC. "You know, it was both," he admits.
"Obviously, you want to beat anyone who has beaten you before. If you don't want to get back in there right away with anyone who has gotten the better of you, you're in the wrong business. So, I definitely wanted to fight Souza again. I also just wanted to get back into the UFC and get back on track."
Though Camozzi will do-doubt be a huge underdog to "Jacare", the up-side to the fight for him is also great. If he wins, Camozzi will leapfrog most of the UFC middleweight division into the top 10 and possibly even the top 5.
It would have to be the biggest win of the 28 year-old's career. And, even though he'll head into this crucial bout with no specific training camp, Camozzi is at peace because of his year-round preparation.
"I won my last fight and left pretty unscathed," he says.
"So, I got right back into the gym. I've been training hard and am in great shape. I'm at the same weight I would have been at this point before a fight, if I had been going through a full training camp for a specific opponent. So, that's great. I won't struggle with that."
Camozzi's work hard, stay ready and then say 'yes' approach is in-line with a philosophical shift he and his coaches made following his recent UFC losses. "After I lost, my coaches sat down with me and we looked at things. We realized that I was thinking too much out there while fighting," he explains.
"Obviously we're looking at 'Jacare' and preparing for him, in particular. But, I can't get too much into my own head, out there. When you do that, you can get hesitant to pull the trigger. We train hard and smart. Once the fight is on, we just need to go out there and let it go."
---
---