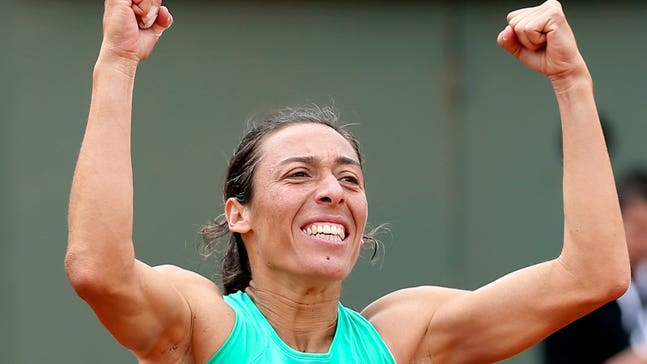 Schiavone, Kuznetsova endure another Grand Slam marathon
Published
May. 28, 2015 10:52 p.m. EDT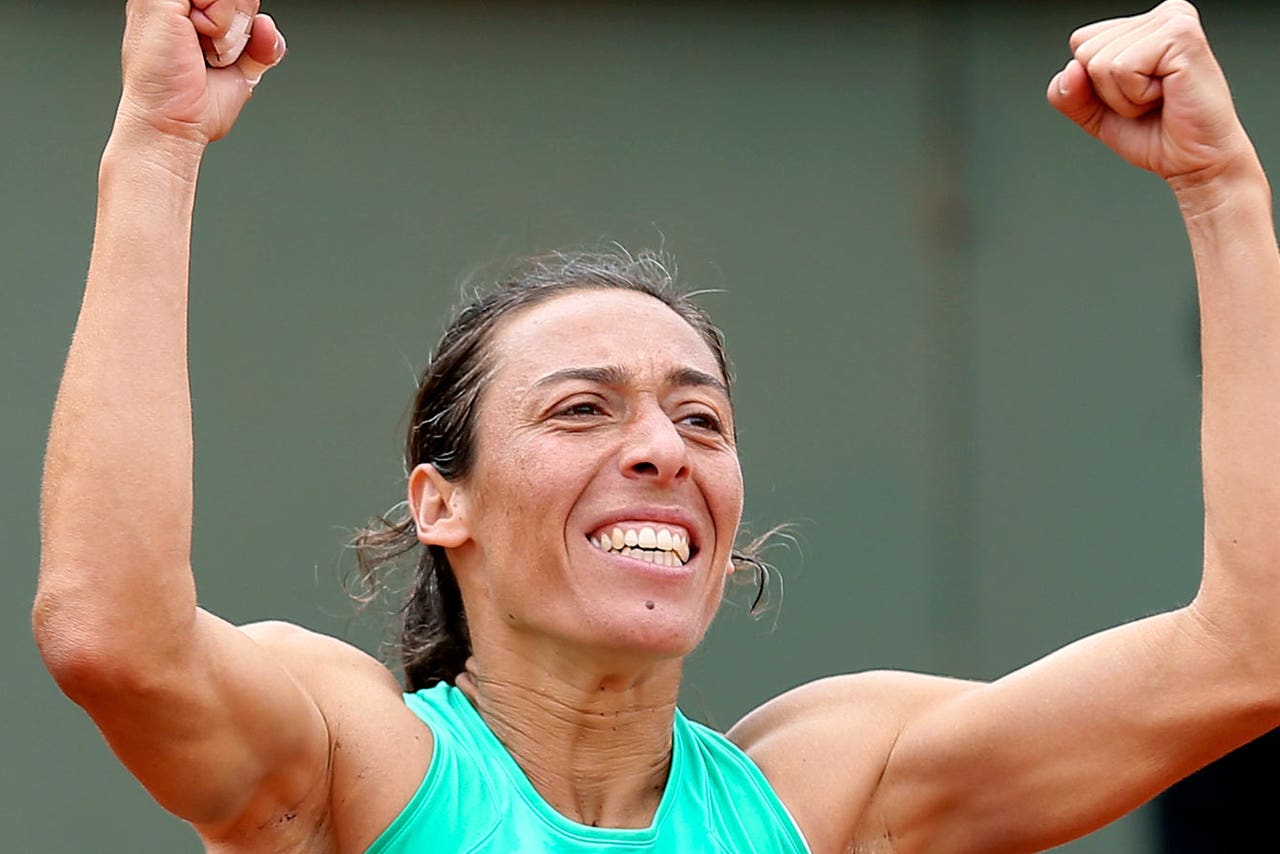 In a matchup of past French Open champions with similar, grind-it-out-at-the-baseline games, Francesca Schiavone knew she and Svetlana Kuznetsova would wind up playing for hours and hours.
They've done it before, once meeting in the longest Grand Slam women's match in history, and they did it again Thursday. Schiavone saved a match point with an off-balance, down-the-line backhand winner before eventually pulling out a 6-7 (11), 7-5, 10-8 victory to reach the third round at Roland Garros after 3 hours, 50 minutes of loud exertion by both.
''It's like playing in a mirror,'' Schiavone said. ''Against me, she plays that style. Against her, I play that style. Every time, it's like arm wrestling. If she wants to fight -- and I want to fight -- to the death, these are the things that happen.''
It was the third-longest singles match between women at Roland Garros in the Open era, which began in 1968.
And, somehow, it wasn't the most time this pair has spent on a court together.
At the 2011 Australian Open, Italy's Schiavone beat Russia's Kuznetsova 6-4, 1-6, 16-14 over a major-record 4 hours, 44 minutes.
''We're two athletes who know each other very well,'' Schiavone said.
Perhaps that's why neither was able to take control in any substantial way Thursday. There were a combined 18 service breaks, including nine in a row in the third set.
''It was a little bit frustrating for me, because I can serve well, but I was getting tight and I was not serving the way I should,'' Kuznetsova said.
When Kuznetsova was a point away from winning while serving for the match at 6-5, 40-30 in the third on bullring-shaped Court 1, Schiavone produced a terrific backhand to avoid defeat.
''A stupendous shot,'' Schiavone called it afterward.
''She totally went for it,'' the 18th-seeded Kuznetsova said, ''and all credit to her.''
Kuznetsova, who turns 30 next month, won the 2004 U.S. Open and the 2009 French Open. Schiavone won the championship at Roland Garros in 2010, then lost in the final a year later.
Now 34, the oldest woman left in the draw, Schiavone is not able to play as consistently well as she did back then.
Her ranking is 92nd. She went through a six-match losing streak this season, and she's been beaten seven times in 2015 by women ranked outside the top 100.
With tears welling in her eyes, Schiavone described her struggle Thursday as climbing toward the top of a peak only to slip back. It brought to mind the Greek mythological figure Sisyphus, who was condemned to an eternity of pushing a rock up a mountain, only to have it roll back down each time.
Except Schiavone got to the top of the mountain this time, which, she said as she tapped her heart, makes you feel ''happy and proud and, yeah, very happy.''
''Doesn't matter where I am. Doesn't matter the score. Everything is a present for me now,'' Schiavone said. ''So I'm living like this. That's all. I'm here, third round, and I keep going.''
---
---