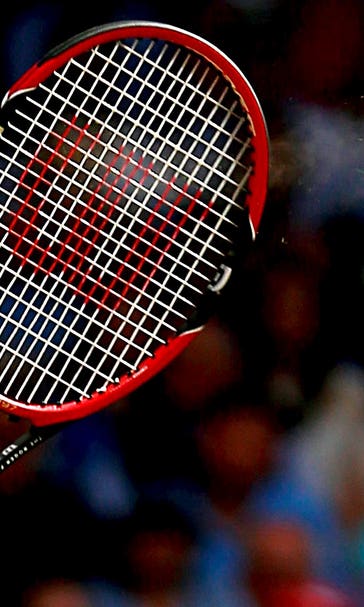 Great photo makes it look like Roger Federer was serving rockets
July 10, 2015

Roger Federer's serve was untouchable Friday in his straight-set win over Andy Murray. The Swiss star faced only one break point all match — in his very first service game — and won an astounding 70 of his 81 overall service points.
And one photo captured that dominance perfectly. If they ever make a tennis version of "NBA JAM," this is sort of what it might look like when you're serving as well as Federer did in the semifinals:
Sure, that's just some concoction of dirt, chalk and tennis ball fuzz and not an actual rocket contrail, but it's still a damn cool photo.
Federer will probably have to serve like that again Sunday to beat world No. 1 Novak Djokovic in the final.
---
---