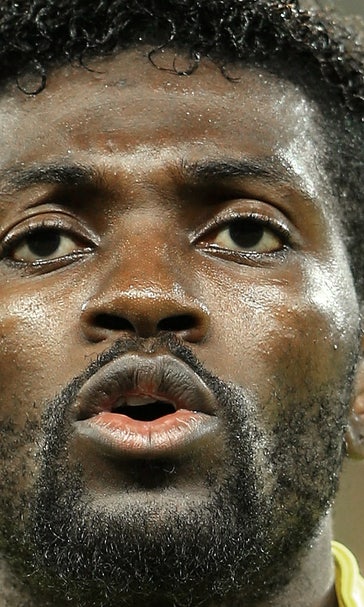 Togo coach says he won't pick no-show Adebayor anymore
BY foxsports • September 9, 2015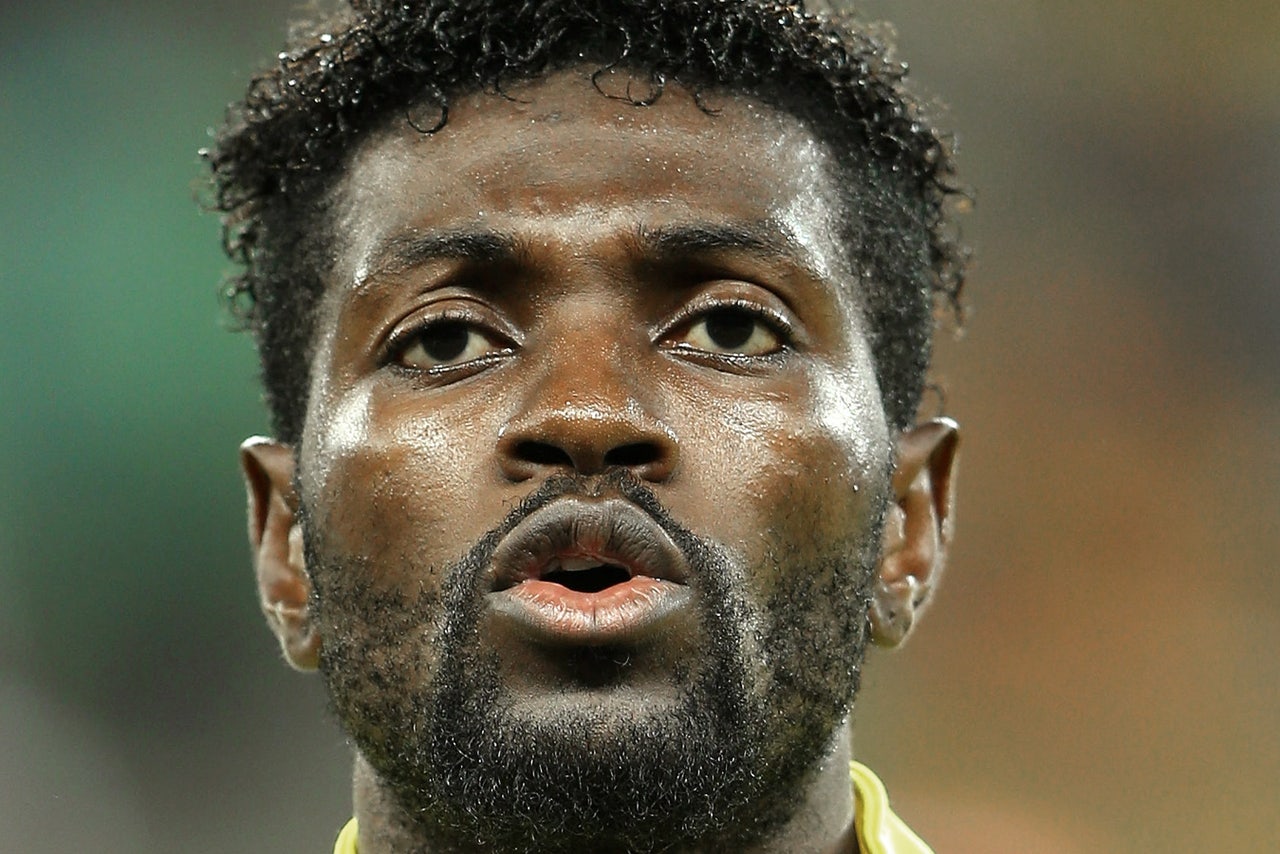 LOME, Togo --
Emmanuel Adebayor won't be selected for Togo anymore after another incident with the national team, this time when he failed to respond to a call-up for an African Cup qualifier in Djibouti, coach Tom Saintfiet said.
Saintfiet said his patience had run out.
''If you are dating a woman who does not want to respond positively, then you must look for another woman,'' Saintfiet said.
The Tottenham striker failed to reply to Togo management regarding last week's game when all he had to do was send a text message or an email, Saintfiet said.
Adebayor played and scored the winner in a 2-1 qualifying win against Liberia in June but expressed his disappointment then that he was overlooked for the captaincy, and threatened that he wouldn't play against Djibouti.
''For me, it is clear that it is a player who does not want to play for his country anymore,'' Saintfiet said.
''And he does not want his country to be qualified for the next African Cup of Nations. He has agreed to play against Liberia, and not against Djibouti. For me, it is not the duty of a player to decide against which opponent he will play.''
Adebayor has been in and out of Togo's team and fighting with coaches for years.
As long ago as the 2006 African Cup of Nations, Adebayor was dropped from the team for indiscipline. He retired in 2010 but made a comeback a year later.
He was also left out of the 2013 African Cup squad only for his selection to be forced on then-coach Didier Six by the national federation.
Adebayor responded by publicly criticizing Six at the tournament in South Africa, saying ''he didn't help us at all.''
Adebayor was not selected in Tottenham's English Premier League squad this season and, after failing to secure a move to another club, may be left playing no regular first-team soccer.
Togo, meanwhile, has two wins from two games in qualifying for the 2017 African Cup and leads its group.
---
---