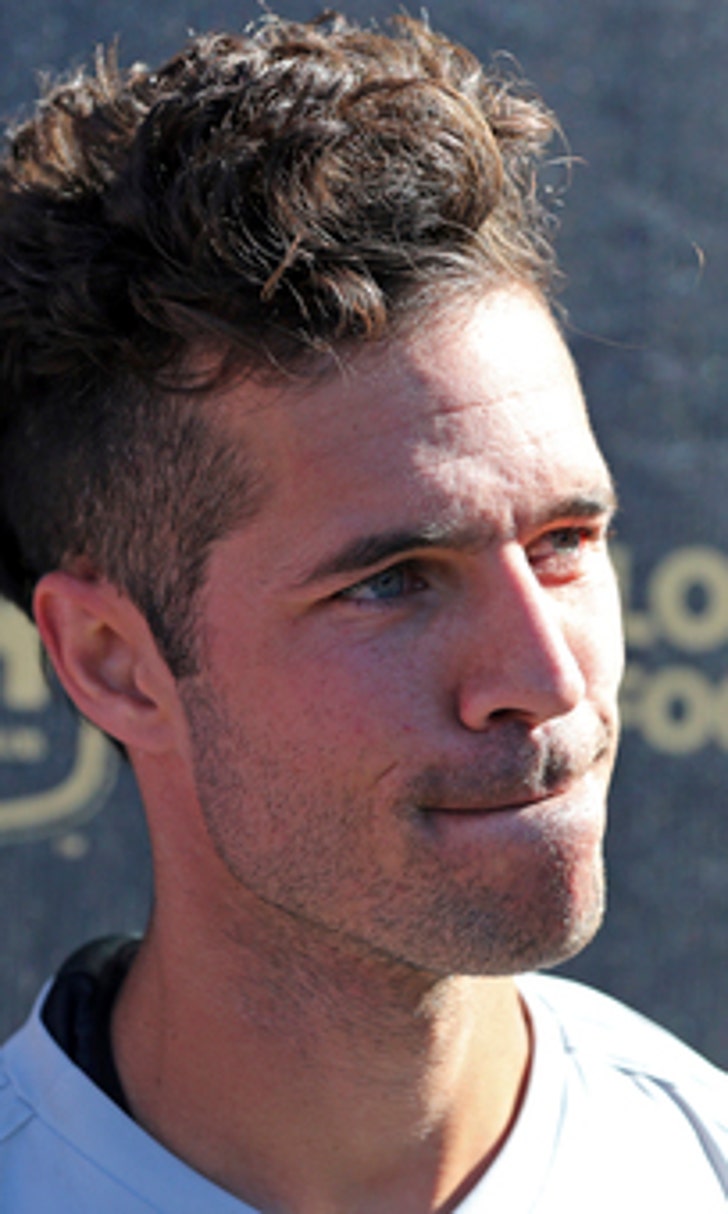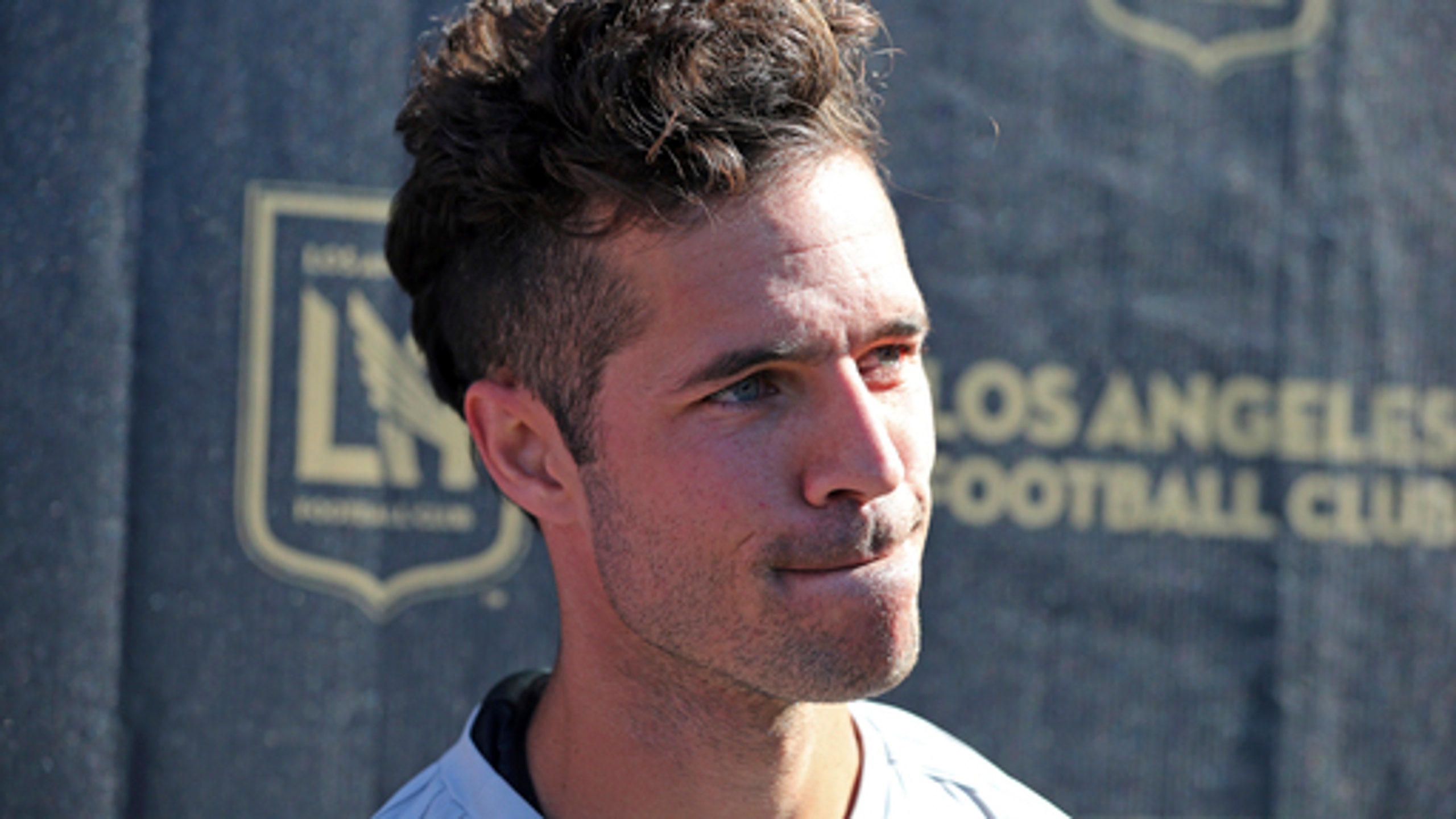 Time to play: Expansion LAFC opens inaugural season on road
March 2, 2018
LOS ANGELES (AP) Walker Zimmerman is only a few months into his new life in Southern California. Just like his new soccer team, he's already fitting in splendidly.
When the defender isn't busy enjoying Santa Monica's active outdoor lifestyle, Zimmerman commutes to Los Angeles Football Club's practices with a few teammates in what sounds like a raucous carpool.
''It rained the other day, and I didn't know what was going on,'' the Georgia native and former FC Dallas standout said. ''I love it here. This is a special opportunity, and we just can't wait to get started.''
That start finally happens on Sunday in Seattle. After several years of meticulous preparation and a few frantic months of roster assembly, LAFC finally hits the field this weekend to take on the Sounders in the first match in franchise history.
The expansion club is MLS' 23rd franchise, and few have ever been assembled with more care. LAFC's deep-pocketed ownership group and innovative front office have laid extensive groundwork for success since being awarded the franchise in 2014.
They're down to the final weeks of work on a $350 million arena in LA's revitalized downtown. They've already sold their maximum 17,500 season tickets for the 22,000-seat Banc of California Stadium.
Even after getting two American football franchises in the previous two years, Los Angeles is palpably intrigued by this new sporting venture, and the players can feel it.
''There are franchises out there (where) you work your tails off to try and put in a good performance and put out a good product, and then no one really cares,'' said Benny Feilhaber, a Southern California native. ''This is awesome here. This is what it's all about. The players, the coaches working hard and putting out a good product, and then everyone having fun on game day.''
Until their home opener on April 29, coach Bob Bradley and his players will hit the road to build themselves into a team their fans will love. If the preseason is any indication, they're already well on the way.
Bradley and general manager John Thorrington decided to pursue an aggressive, attacking style of play when Bradley was first hired, and then LAFC acquired players to fit that style. Goal-scoring star Carlos Vela is the biggest acquisition, but the Mexican forward will be surrounded by a crew of diverse, talented players from around the globe.
''We want to be a team that's attacking,'' Zimmerman said. ''We don't want to end games 0-0. We want to try and score goals, so if at times that leaves us a little more vulnerable, that's fine. We want to play attacking football, the style of keeping the ball on the ground and (making) quick passes and being really dynamic in our movements.''
For all of its moves in recent months, LAFC still has ample room to add players to its roster, including an empty designated player slot. Thorrington decided not to rush into deals with players who didn't fit perfectly into his plans, instead preferring to wait for additional opportunities during the season.
''There's a lot of parts to becoming a good team, and none of it happens immediately,'' Bradley said. ''You've got to have this idea, and then it's got to be worked on every day. That picture changes slightly when you bring in new players. There are new players still to arrive. Maybe in small ways, that will impact what the team is all about, but the big picture, I don't think it will change.''
Although players describe the locker room vibe as incredibly good for a brand-new group, LAFC is understandably still figuring out how to play together. In a preseason road game against USL team Sacramento Republic last month, LAFC put nine of its 25 shots on goal, but only scored once.
LAFC also has dealt with several preseason injuries, which isn't ideal when a roster still isn't fully stocked. Bradley is confident Vela and Zimmerman will be ready to play in Seattle, but the club might not have the full services of key central defender Laurent Ciman or versatile Egyptian Omar Gaber.
Not many league observers are picking this new team to be an immediate contender, but LAFC's players and coaches with MLS experience seem quite confident this debut season has limitless possibilities.
''We'll be competitive, for sure,'' Zimmerman said. ''It's a team with a lot of special individuals, and a team with a lot of depth.''
---
---