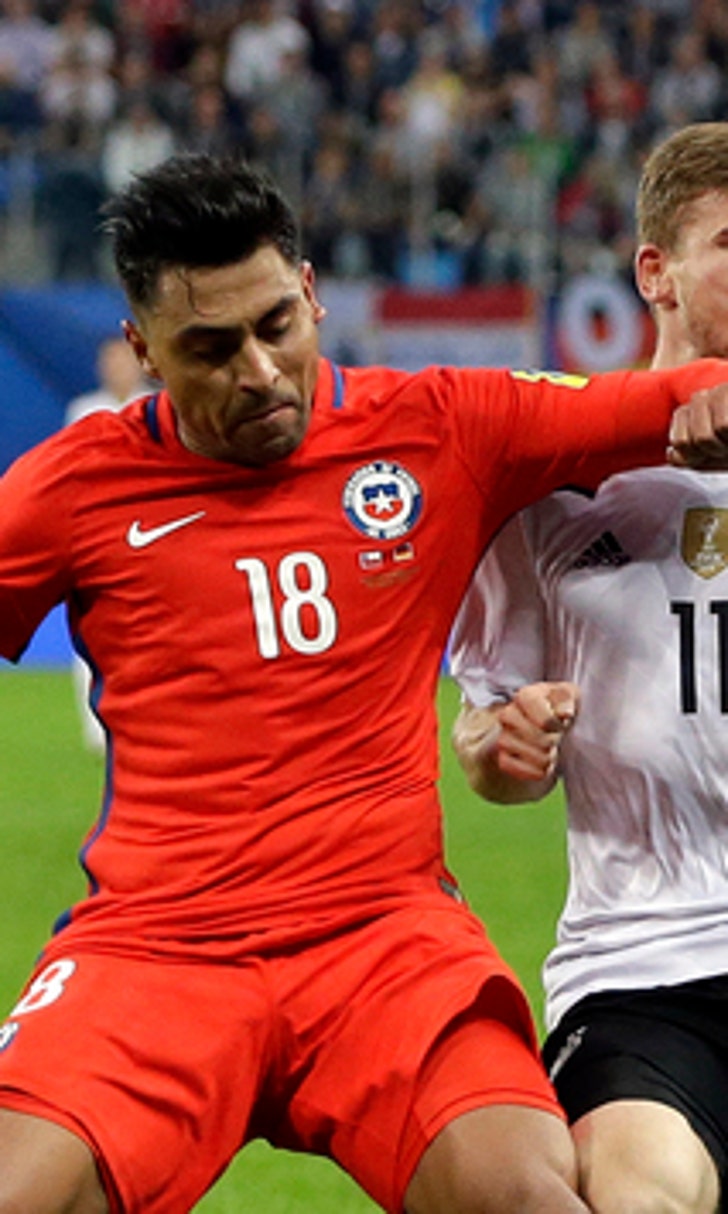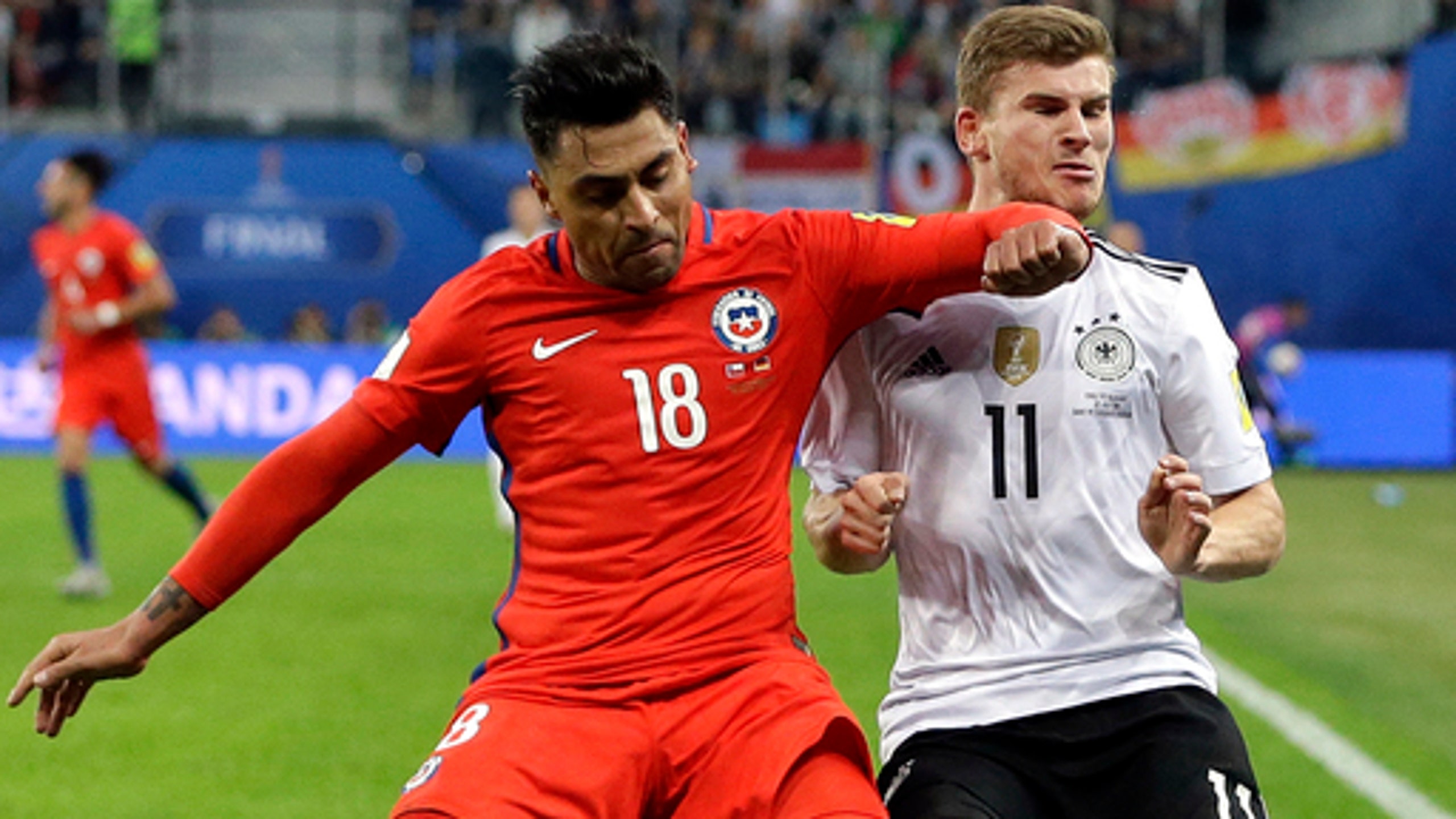 Germany's young team passes tough test from Chile
BY AP • July 2, 2017
ST. PETERSBURG, Russia (AP) Germany's young players got a rough guide to winning a major tournament and proved up to the challenge in a physical Confederations Cup final that threatened to boil over on Sunday.
A tough Chile side tried to intimidate the Germans in a forceful South American style not often seen in Europe.
Germany stood up to the test, defending an early lead for a bruising 1-0 win to accelerate its education ahead of its World Cup title defense.
''We've been literally fighting for every single ball, every single meter to defend our 1-0 lead,'' said Germany coach Joachim Loew, describing Chile as ''very robust.''
Loew's instinct to protect his players in an aggressive second-half led him 10 meters (yards) on to the pitch when Emre Can was crowded by a group of Chileans.
The coach earlier saw one of his most inexperienced players, forward Timo Werner, felled by the left elbow of Gonzalo Jara. The rugged defender got just a yellow card despite it seeming intentional on video replays that were reviewed by the match officials.
''I think if a referee sees that, he should and could have dismissed him,'' said Loew.
A testy six-minute, second-half spell for Germany's Joshua Kimmich saw the 22-year-old wing-back clash with his Bayern Munich teammate Arturo Vidal, get pushed by defender Gary Medel, whose nickname is ''Pitbull,'' and tangle with Jean Beausejour.
''The South Americans are playing very tough,'' Germany defender Antonio Ruediger said.
Chile's physical tactics did not stop when play paused and a Germany player's game was over.
On being substituted late in the game, Werner and Leon Goretzka each got a shove to hurry them off by Medel and Jara, respectively.
A relative veteran at 23, Liverpool midfielder Can replaced Werner and soon got into a wrestling match with four Chile players.
Can's lone raid deep into Chile's half ended when he fell on the ball and held it tight. In the scramble that followed, Chile goalkeeper Claudio Bravo ran from his area to manhandle Can. Both were shown yellow cards.
The clash provoked Loew, who strode into the playing area trying to protect his grounded player, and was confronted by Medel.
''It's a final and that's the reason why the game is played at high intensity,'' said Chile coach Juan Antonio Pizzi. ''The players are nervous on the pitch and it's difficult to control that sort of situation.''
Pizzi might have been sent into the stands after furiously demanding a video review from the fourth official after star forward Alexis Sanchez went down in the penalty area.
Still, Germany's two games in Russia against the battle-tested South American champion can only help preparations to return next year and defend their world title.
At this Confederations Cup, Germany beat teams of different styles from four continents and avoided the two Europeans, Russia and Portugal.
''The guys are very young and we played as a team in all games,'' Ruediger said. ''It was not easy.''
---
More AP Confederations Cup coverage: www.apnews.com/tag/ConfederationsCup
---
---