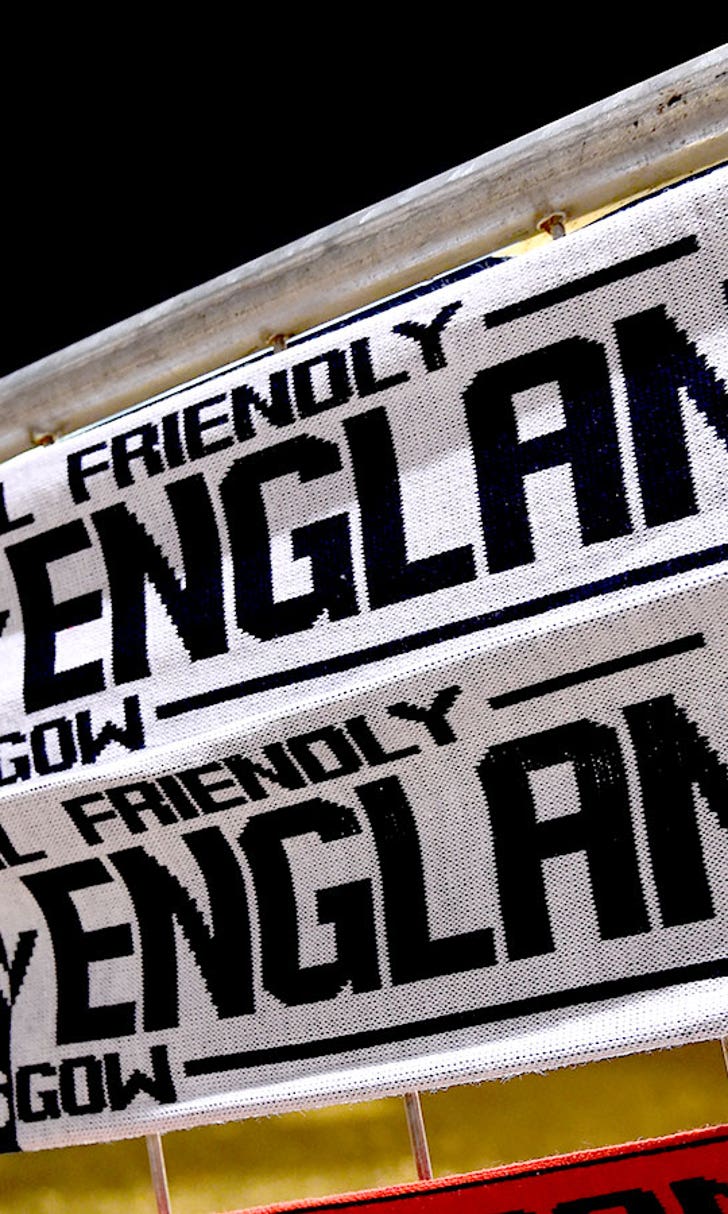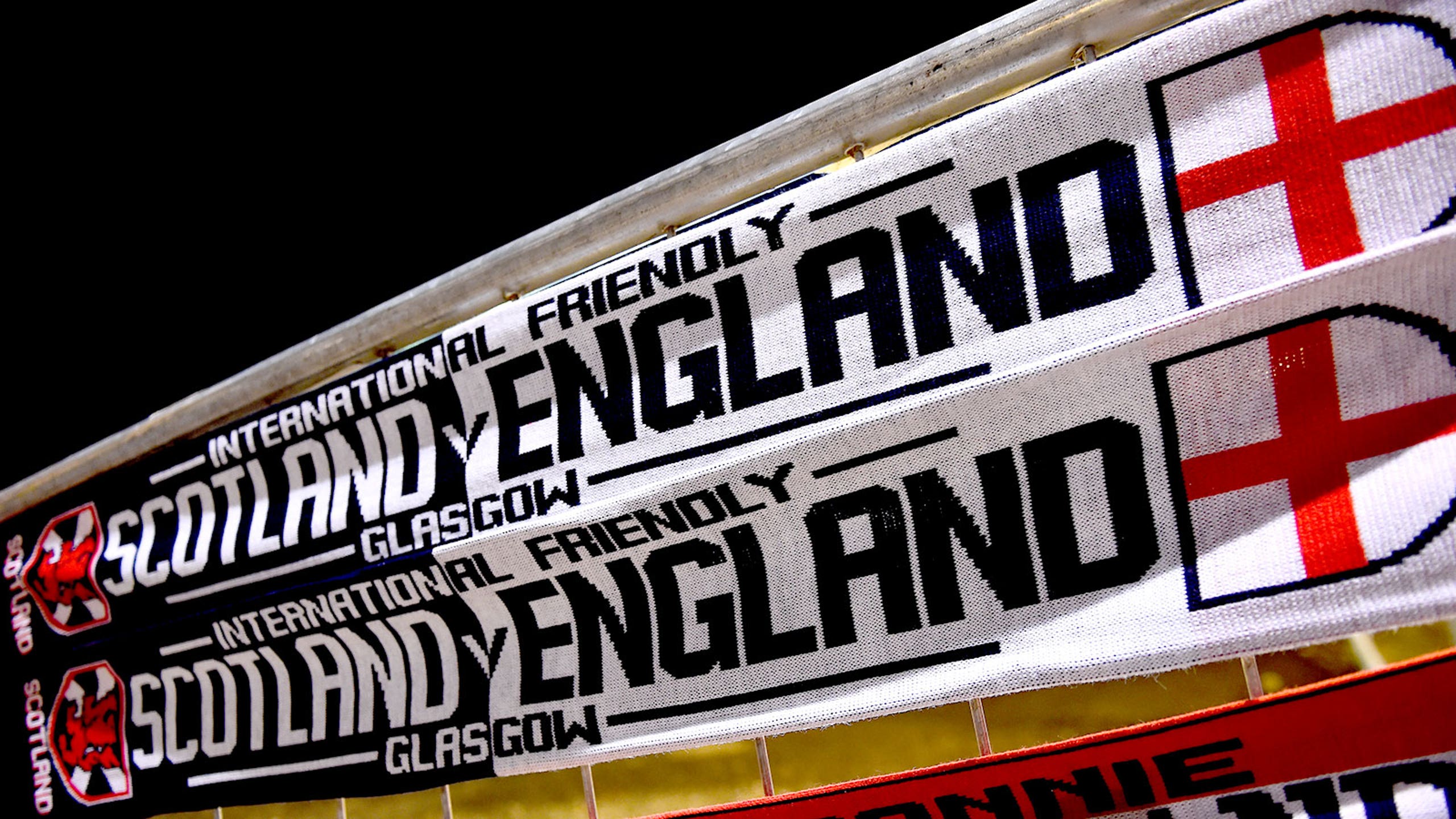 England band unaware of offensive chants against Scotland
BY foxsports • November 19, 2014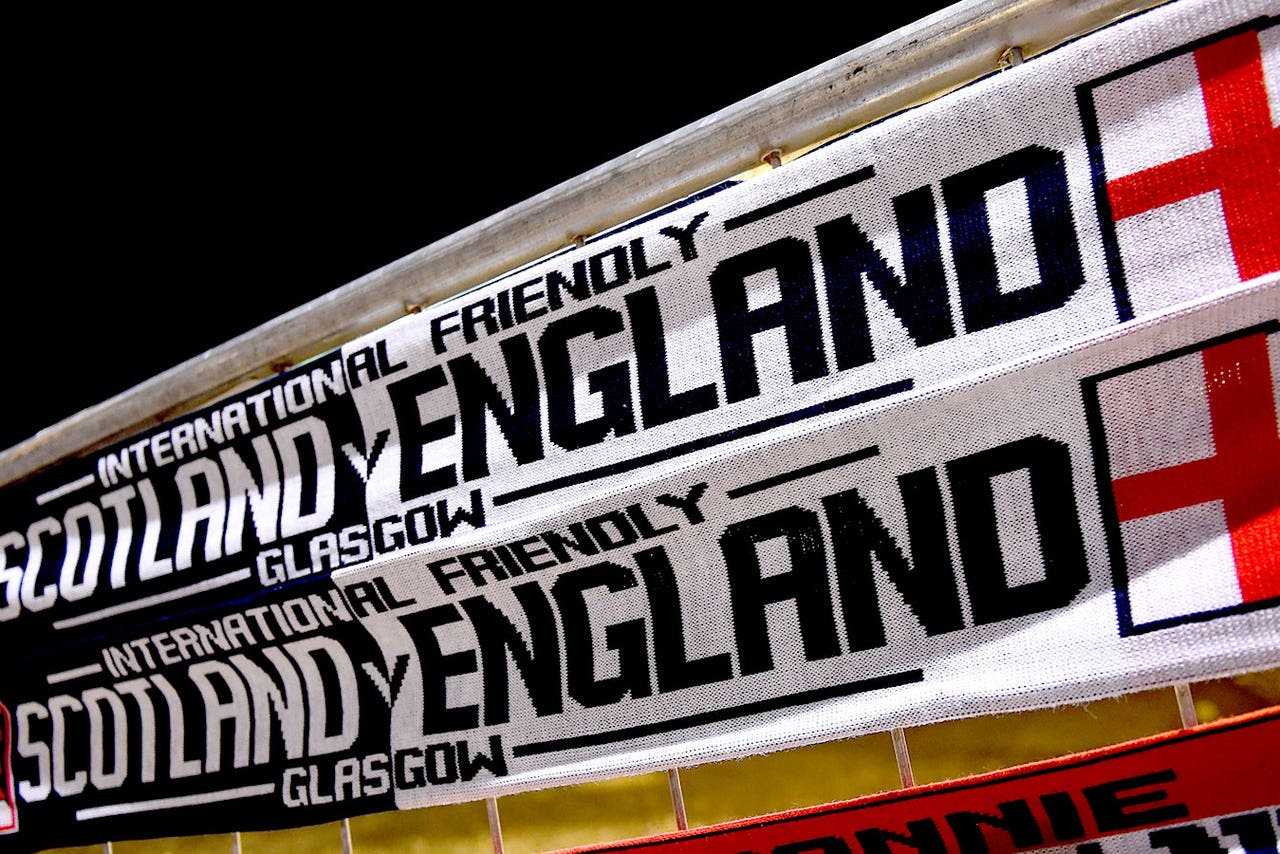 The England band was completely unaware it was providing the background music for anti-IRA chants during England's friendly against Scotland at Celtic Park on Tuesday, according to its leader.
The band, which is loosely associated with the Football Association, unwittingly provided the tune for a foul-mouthed anti-IRA song, which was sung by some of the 5,000 England supporters, while they played 'Follow England Away' during the first half of England's 3-1 victory in Glasgow.
The FA has said they asked the band to stop playing along to the chant but its leader John Hemmingham says he had no idea about the issue until he was notified about it by one of his colleagues.
"We were absolutely not aware of it (the IRA chants)," said Hemmingham. "All the fans around us were singing 'Follow England Away'.
"It was only when a band member saw on Twitter that some people were saying we were playing anti-IRA songs that we became aware. Then we immediately stopped and played something else."
Hemmingham, who formed the England band 21 years ago, added: "If anyone was offended by what was happening, then obviously we are not very happy about that. The FA have apologised and we would go along with that if anyone was offended."
"We are actually the ones that play nothing like this, we play over it. It's very offensive to us. It's so, so wrong. We are very upset about it"
Hemmingham disputes the FA's claim that it got in touch with him regarding the issue and insists he was the one to contact officials from English football's governing body, and not the other way around.
"It's been reported they contacted us and told us, but the reality is that we contacted them as soon as we found out," Hemmingham said.
"We contacted them and said: 'We have been made aware of this. Rest assured, we will drown it out in the second half, we will play something else in the second half', and that's exactly what happened.
"The FA sent me a text saying 'Thanks for letting us know. Just make sure it doesn't happen again.' And that was it. We are being painted as the bad guys here for doing this and it's completely the opposite.
England manager Roy Hodgson apologised on behalf of the FA after the game, which his team won 3-1 thanks to two goals from Wayne Rooney and one from Alex Oxlade-Chamberlain.
Hodgson said: "I was aware the crowd were tremendously supportive. I didn't have a clue what they were chanting. I don't condone it. If anyone was offended, I'm sure the FA would like to apologise to them.
"All we can do is play our football and be grateful for the support, and hopefully they will behave themselves and not get themselves into a situation where their chanting is being criticised."
---