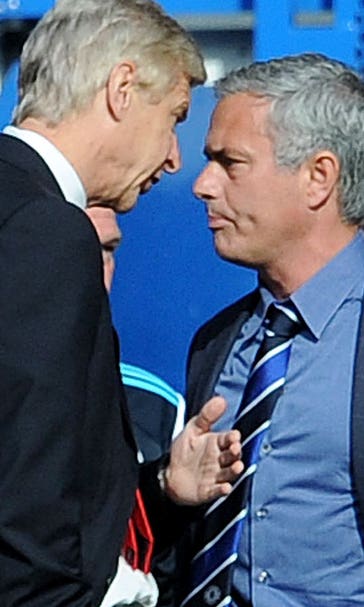 Chelsea, Arsenal ready to renew rivalry in Community Shield clash
July 30, 2015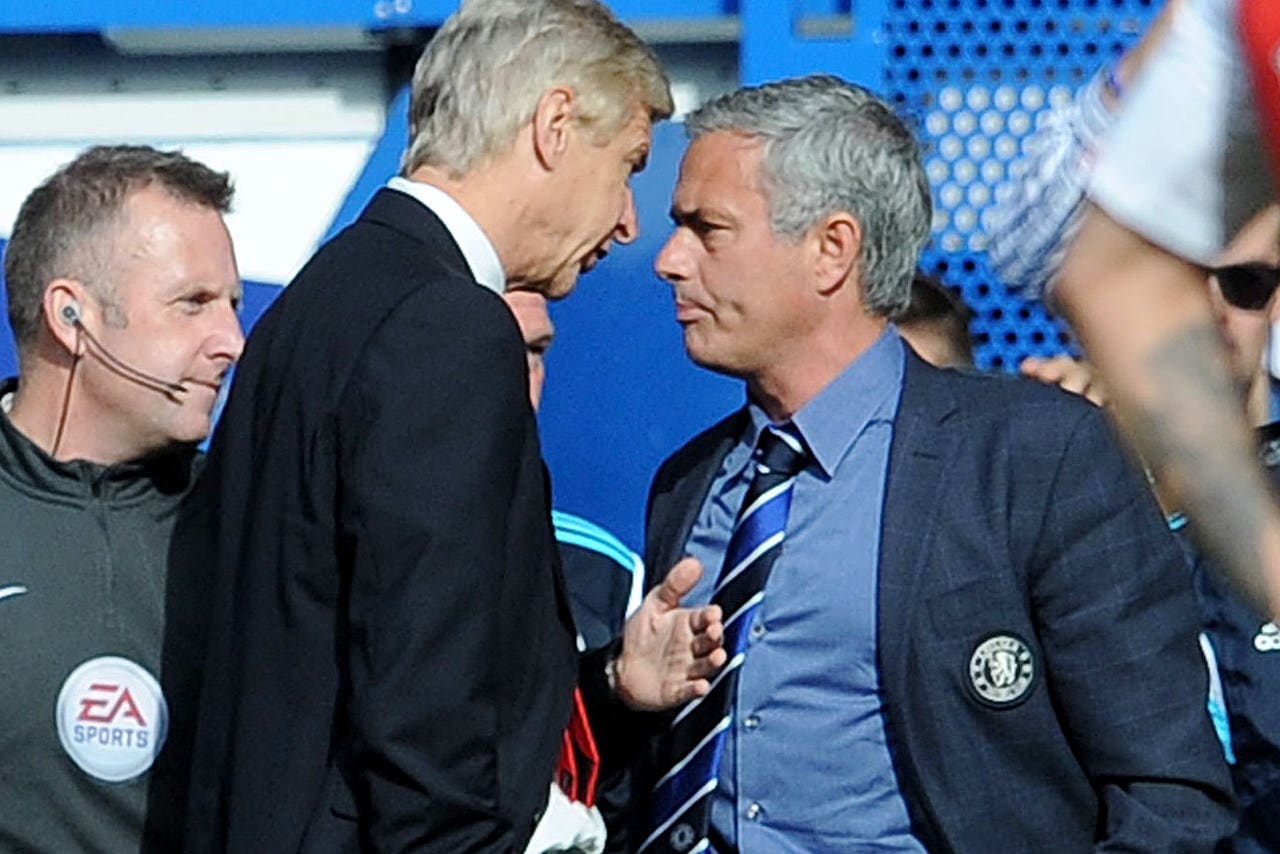 The start of a season is always a little disconcerting: There are new kits, new signings, and promoted clubs with narratives still largely unshaped. So there's something reassuring in the knowledge that the same old enmities still exist. Chelsea, the league champions, face Arsenal, the FA Cup-winners, in the Community Shield on Sunday (live on FOX Sports 1, 10 a.m. ET). Not all Community Shields matter: this one does.
This match may, in many ways, be a glorified friendly, but that hasn't stopped Jose Mourinho and Arsene Wenger from spending the build-up engaging in familiar sniping. The pair have never got on, but last season saw an intensification of the rivalry, with Mourinho once again describing Wenger as "a specialist in failure" and Wenger marching into the home technical area at Stamford Bridge and squaring up to the Chelsea manager.
With Chelsea's summer spending restrained – they have so far brought in the back-up goalkeeper Asmir Begovic for £7.7m ($12m), the striker Radomel Falcao on loan, and three teenagers for a combined total of £10.15m ($15.81m) – Mourinho has gone on the attack, accusing Chelsea's rivals of trying to buy the title. The chutzpah, at least, is admirable, turning an accusation that has consistently been cast at Chelsea back on its accusers.
"If you add up the amounts clubs have spent in the last three or four years I think maybe you will find a surprise," Mourinho said, addressing Arsenal in particular. "Get a calculator. That is one of the easiest things to do. It leaves no space for speculation. If you want to be honest, objective and pragmatic it is the easiest job for a manager or a journalist to do. If you put [Mesut] Ozil plus Alexis Sanchez, plus [Calum] Chambers, plus [Mathieu] Debuchy, you will find a surprise. It's a fantastic squad with good players, fantastic goalkeeper, they are more than ready to be a title contender."
After years of dismissing Arsenal, that is an intriguing admission – if it is an admission; with Mourinho there's always the suspicion that some deeper game is being played and that perhaps he sees it as worthwhile to try to ramp up the pressure on Arsenal.
Mourinho's claim, of course, is absurd. Even if we take summer 2012 as the starting point as he asked – that is, after Chelsea's biggest splurges on players – Arsenal's net spending is $143m as opposed to Chelsea's $132.5m (behind Manchester United at $411m, Manchester City at $243.6m and Liverpool at $180.3m), a negligible difference, particularly given Chelsea's net spending in the decade up to 2012 was $804.1m and Arsenal's just $74.2m.
And yet, like so many of Mourinho's best barbs, there is a grain of truth in there. The landscape is changing. Chelsea, by buying young players cheap and selling them on, and somehow always securing a good price for players it offloads – the likes of David Luiz, Juan Mata, Andre Schurrle, and Kevin de Bruyne all turned profits for the club – have entered a new phase in which they balance the books. Arsenal, meanwhile, with a significant chunk of the debt incurred to finance the move from Highbury to the Emirates, and the new stadium raking in revenue from its corporate facilities, have been newly liberated in the transfer market.
"We spend when we think we have to spend and do not listen too much to what people think or say," said Wenger. "We just try to make the right decisions. When you have the money available, we spend it. When we don't have it, we don't spend the money we haven't got."
Intriguingly, in an interview with the Daily Mail this week, the Arsenal director Lord Harris suggested funds were available and indicated that a deal was in place for a high-profile center-forward, so long as the selling club can find a replacement. That has led to speculation that the target in question is Real Madrid striker Karim Benzema. And center-forward would appear to be the one area in which Arsenal needs strengthening if it is to turn a possible title challenger into a probable one.
Last season, Manchester City was barely at half-pace in losing 3-0 to Arsenal in the Community Shield. As it turned out, City's lack of hunger turned out to be a pretty good indicator of their season to come, but at the time it felt simply that the champions hadn't cared. There'll be none of that on Sunday.
Wenger has yet to beat Mourinho in 12 attempts: were Arsenal to triumph on Sunday, it would confirm the growing sense of optimism around the Emirates. Mourinho, by highlighting Arsenal's new spending power, has in a sense got his excuses in early, but an emphatic Chelsea victory might send the message that this is just the same old Arsenal, prone to the same old fragilities.
---