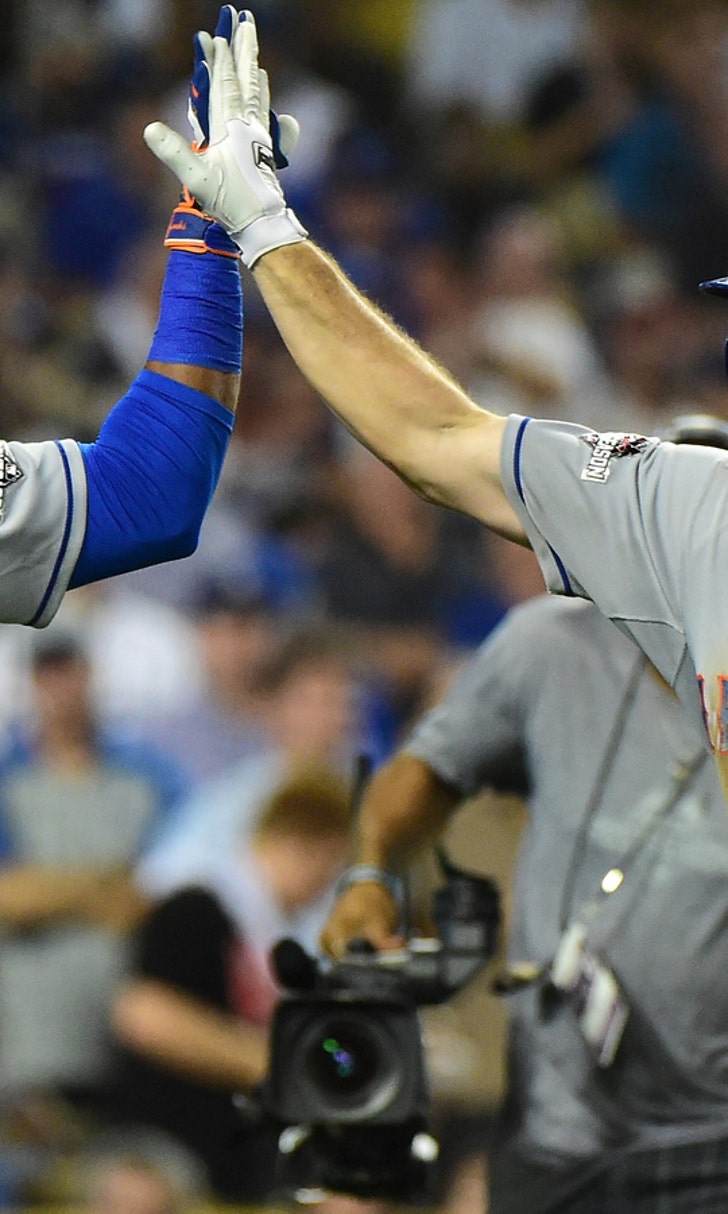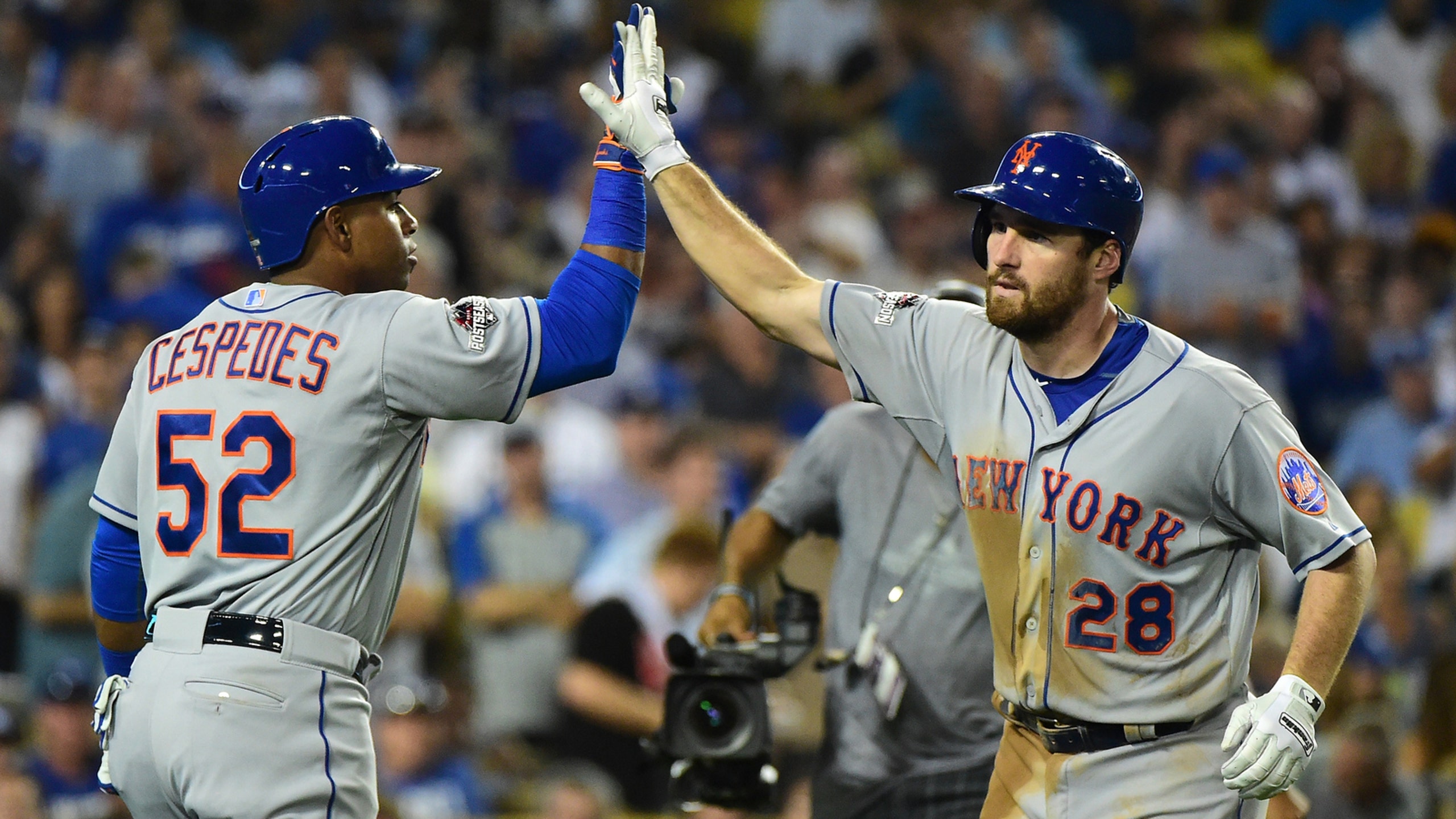 WhatIfSports NLCS Cubs vs. Mets prediction: New York wins in seven games
BY foxsports • October 16, 2015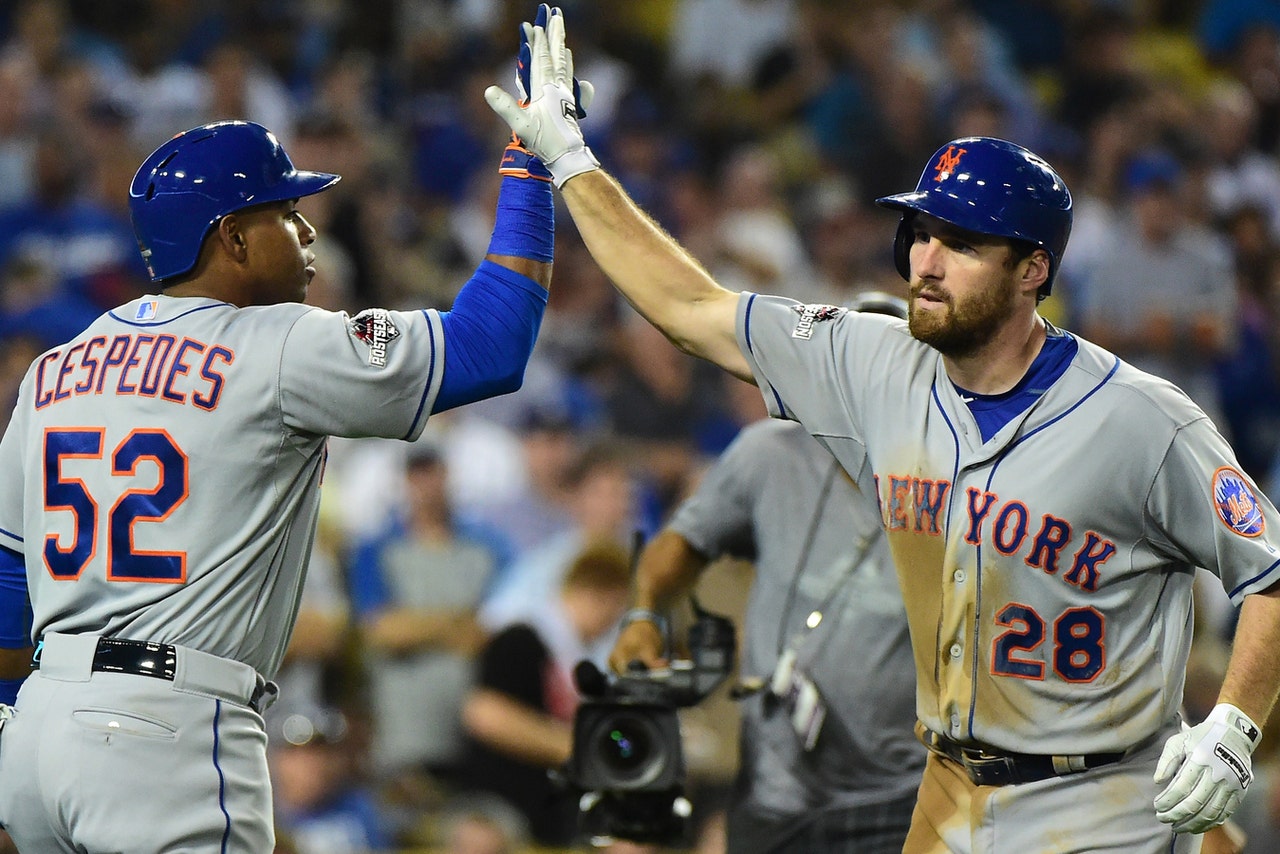 Who would have guessed it would come down to these two teams for the NLCS?
Not our MLB simulation engine. It correctly pegged the Cubs for an NLCS berth, but it predicted the Dodgers would edge out the Mets in five games. The Mets have been our only postseason misstep, as we correctly picked both Wild Card matchups and each ALDS winner.
Now one tortured franchise, either the Cubs or Mets, will move on to the World Series for the National League. Each had formidable foes along the way, with the Cubs knocking off the Pittsburgh Pirates in the Wild Card game and St. Louis Cardinals in the NLDS, while the Mets took care of business against the Los Angeles Dodgers.
Both squads will once again be led by star-studded, deep pitching staffs. Game 1 on Saturday at Citi Field will feature Cubs southpaw Jon Lester going up against New York Mets ace Matt Harvey. 
In Game 2, NL Cy Young favorite Jake Arrieta will take the mound for the Cubs. It's still undecided who will oppose him for the Mets, but our simulation engine used Noah Syndergaard.
Both teams will be bringing some power to the dish. Daniel Murphy of the Mets and Kyle Schwarber of the Cubs are tied for the NL postseason lead with three home runs each. Jake Arrieta and Jacob deGrom are tied for the strikeout lead with 20. 
Which team will emerge victorious and make its long-awaited return to the World Series? We played the NLCS 501 times using our MLB simulation engine to find out:
Cubs vs. Mets: 501 Simulations of Best-of-7 Series
Matchup
Win %
4 Games %
5 Games %
6 Games %
7 Games %
Cubs
40.1
3.0
9.2
18.4
9.6
Mets
59.9
7.8
18.4
11.6
22.2
Simulate Chicago Cubs vs. New York Mets
Our simulation engine favors the Mets, with New York winning the series in 59.1 percent of simulations. The most common outcome was a seven-game series, which occurred 31.7 percent of the time. New York was victorious in seven games in 22.2 percent of simulations. When the Cubs came out on top, they most often won the series in six games, which occurred 18.4 percent of the time.
Arrieta was the simulation's best pitcher. He averaged 0.89 wins per series with a 2.37 ERA. The second, third and fourth-best ERAs among starters all belonged to Mets pitchers, led by deGrom's 3.50 ERA. Matt Harvey posted a 3.63 ERA and 0.85 wins per series. Syndergaard's 3.98 ERA was solid, but he managed just 0.38 wins per series, due to his starts aligning with Arrieta's.
Yoenis Cespedes paced the Mets with a .277 average and simulation-bests in home runs (1.88 per series) and RBI (5.29 per series). The Cubs' top hitter was Anthony Rizzo. He posted a .273 batting average with 1.46 home runs and 3.87 RBI per series.
For more MLB playoff predictions, view our Blue Jays vs. Royals simulation.
---
---