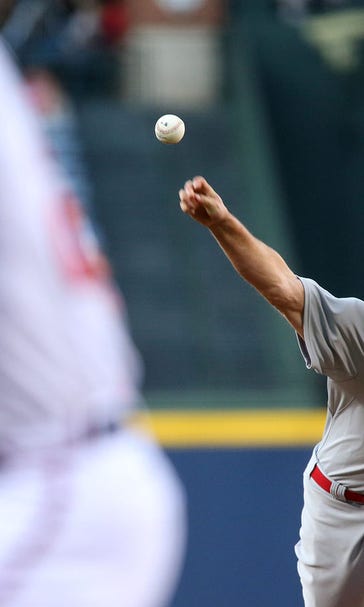 Waino returns to form and dominates the Braves in Cards' 7-1 win
BY foxsports • May 7, 2014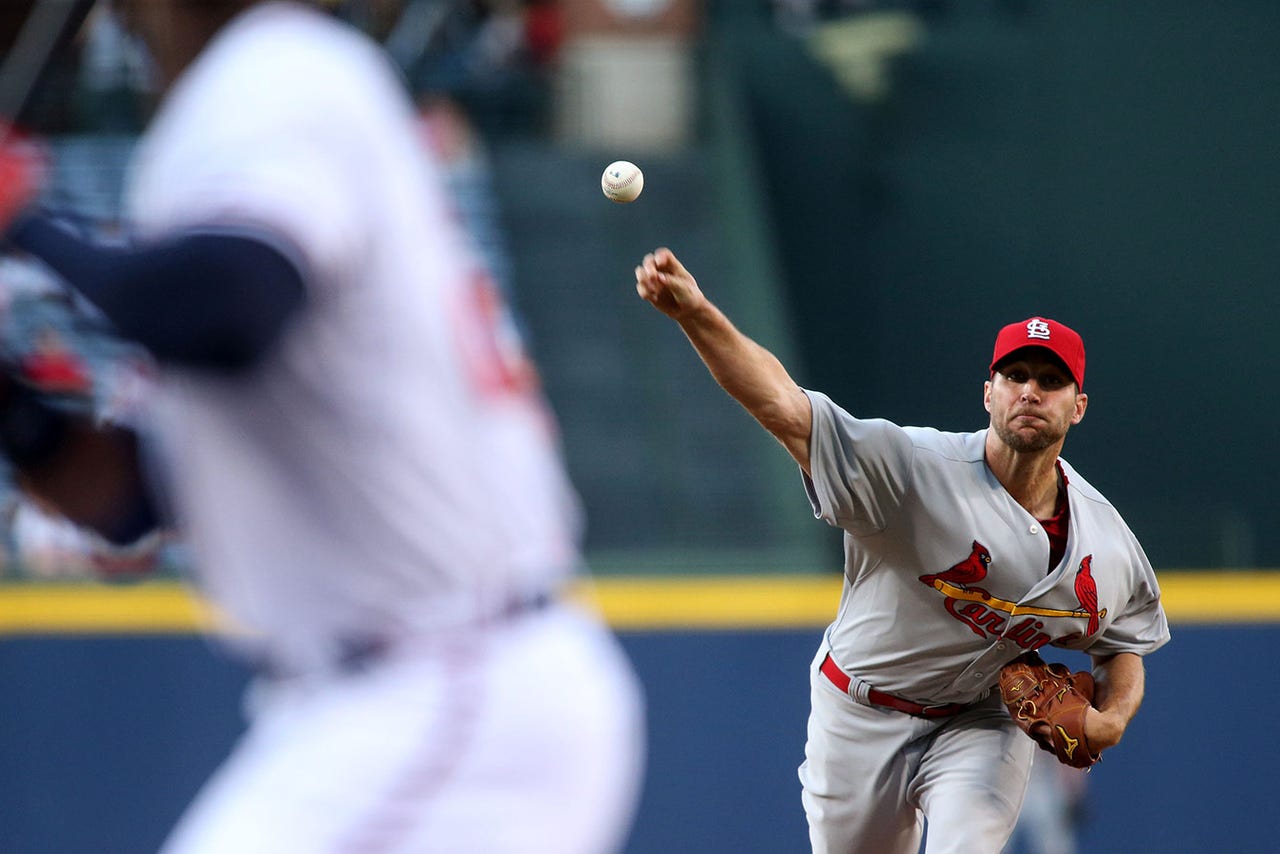 Need a win? If you're the Cardinals, it's simple. Call on the big 5-0.
That would be Adam Wainwright, of course, who delivered another winning performance Wednesday night in Atlanta. Wainwright worked eight excellent innings and contributed almost as much with his bat to lead the Cardinals to a 7-1 victory over the Braves.
The win was Wainwright's sixth, the most in the majors. More impressive: All but one of his wins have come after a Cardinals loss. The exception was Opening Day, and that actually followed a loss, too, if you count last year's World Series.
Wainwright bounced back from his only bad start, which came last Friday when the Cubs roughed him up for six runs in five innings. He has allowed only one more run than that in his other seven starts combined. If you're looking to nit-pick, Wainwright gave up five doubles to the Braves -- but only twice did he allow two base runners in an inning.
With 103 pitches, Wainwright was in position to go for his second complete game, but Mike Matheny opted to give Seth Maness a chance to work out his struggles in the ninth. Maness gave up a hit and a hard line drive out but still recorded his second scoreless outing in two nights.
3 UP
-- Wainwright's bat. A double and single in four at-bats lifted his average to a cool .400 for the season. Wainwright also scored twice to give him four runs for the season, equaling his total of last season. Apparently, he is gunning for his first Silver Slugger as well as his first Cy Young Award.
Watch the Cardinals Live pregame and postgame shows before and after every St. Louis Cardinals game on FOX Sports Midwest.
-- Peter Bourjos. A three-hit night that included his first home run lifted his average to .217 from .179, leaving Mark Ellis as the only regular -- somewhat regular, anyway -- under the .200 mark. About all that Bourjos didn't do was try to steal even though he seemed to be in position to run after both of his singles. With Francisco Liriano scheduled to start for the Pirates on Friday night, look for Bourjos to start back-to-back games for the first time in two weeks.
-- Matt Carpenter's defense. Shortly after Mike Matheny told reporters that Carpenter has yet to find a "comfortable rhythm" at third base, Carpenter made a couple of outstanding plays. Both were slow rollers that he charged and made strong throws to take away possible hits. Carpenter seems to have had more trouble with hard shots hit right at him, perhaps understandable since he had a little more time to react last year when he was playing second base. He has six errors at third after making nine all last season at second.
Carpenter enjoyed an even better night at the plate, with three hits and a walk that gave him a .288 batting average and .392 OBP.
3 DOWN
-- Yadier Molina hitting second. After his winning hit Sunday against the Cubs, Molina hasn't done much in his new spot in the batting order. He went 0 for 4 for the second straight game and finished the Braves series 1 for 13, dropping his average to .310. Don't be surprised if he soon returns to his familiar five spot.
-- Randal Grichuk. When he gets the barrel on the ball, his hits are as hard as anyone this side of Matt Holliday. But Grichuk really hasn't barreled up many hits since he was called up April 28. He has three hits in 21 at-bats with only one walk. Grichuk went 0 for 4 starting in right field instead of Allen Craig and, just as egregiously, was not able to bring home a runner from third with no outs in the fourth. He popped up to shallow right field.
-- Allen Craig. Two for 20 with six strikeouts and no walks on the road trip, Craig was an omission from the lineup and Matheny told reporters he wanted the right fielder to shut it down for the day. No soft toss, no cage work, no batting practice. That Craig, hitting .333 against lefties, didn't start against a left-hander goes a long way in showing how the coaching staff feels about his swing these days.
You can follow Stan McNeal on Twitter at @stanmcneal or email him at stanmcneal@gmail.com.
---